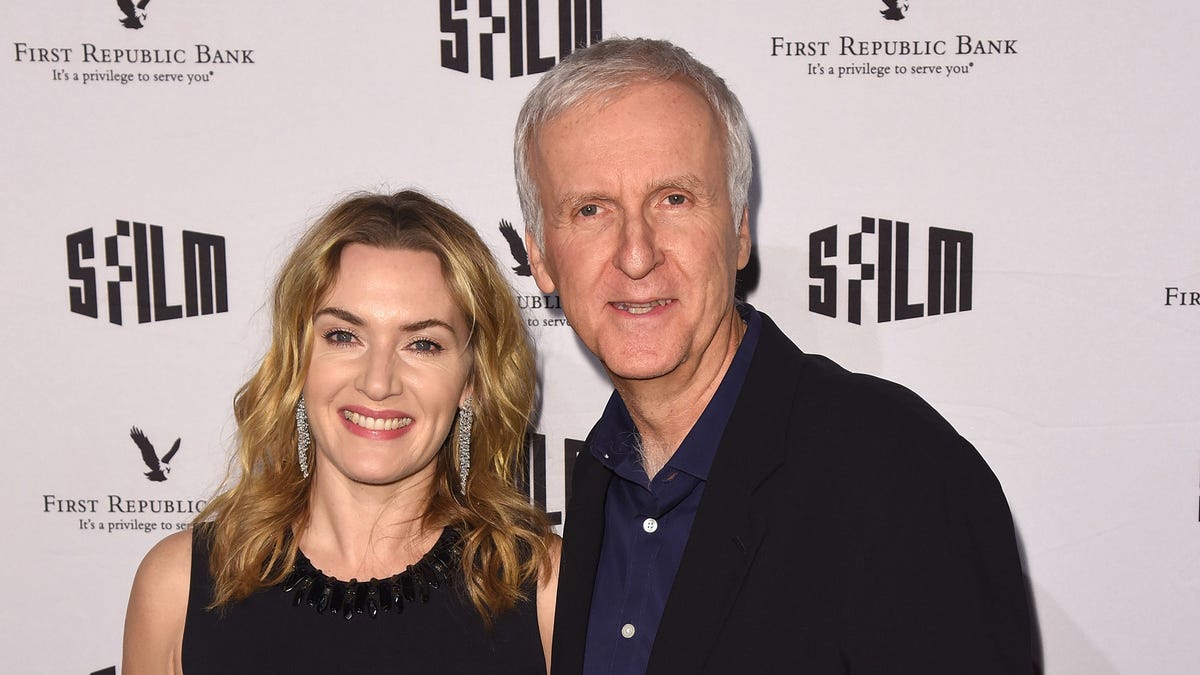 James Cameron the first Avatar was essentially an advertisement for the exciting visual possibilities of modern special effects, with some human actors playing alien cat people and other human actors playing people who put the brain into the bodies of alien cat people. There were big robots, people riding dragons, intertwining their tails together or something, and it all happened in a lush natural paradise covered with fantastic flora. Even with all this in mind, however, this photo of Kate Winslet on the set Avatar 2—Before the work of CG – is a lot.
This is Kate Winslet, a performer who is a successful non-EGOT Broadway show, standing on a mat underwater with some majestic cloak running behind her. The tweet also mentions that he once had to hold his breath for more than seven minutes while filming Avatarbecause all these underwater things obviously had to be filmed with her actually underwater (and, as we learned earlier, she plays "water man"). This is despite the fact that as the first Avatar, this will be something with CG. Winslet won't look like that in the movie and you won't be able to see the pad she's standing on, or the people standing on the hose standing on the site, so why not just make the whole thing animated and put CG Kate Winslet in CG water with CG hoses that monitor its CG hoses?
The answer, of course, is simple: Not so Avatar whether. Want cartoon people on cartoon kits? See a star Wars background. You want real award-winning actors who hold their breath for seven minutes to be able to to be done cartoon, while remembering the thrill of listening to your parents fight? I'm watching Avatar 2, obviously.
Source link