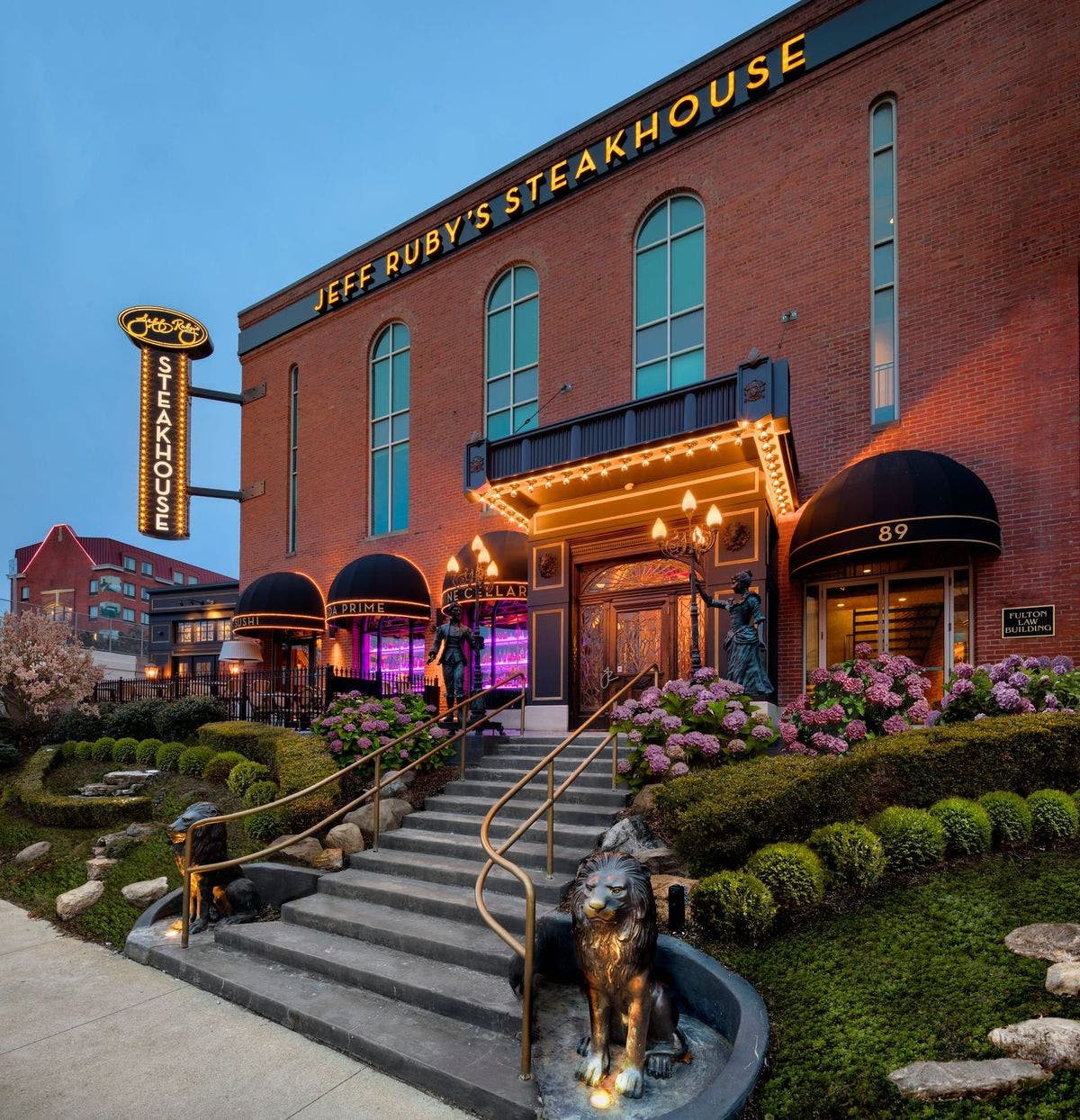 A family restaurant in Kentucky donated $ 60,000 to its employees a day before the governor issued an executive order ordering the shutdown of all indoor dining establishments to curb the coronavirus.
Restaurants in Kentucky were to suspend indoor dining from 5pm on Friday and remain closed to visitors until December 13, according to an order from Gov. Andy Bashir. He said the move, along with other restrictions, was needed to curb the rise in coronavirus cases, hospitalizations and deaths.
In a statement, the governor said the restrictions were not a "stop" but "surgical and targeted steps designed to slow the spread of the virus and protect our people."
;
Britney Miller, chief executive of Jeff Ruby Culinary Entertainment, which operates seven steaks in Kentucky, Tennessee and Ohio, said the governor's order came without warning and without an unemployment plan.
The day before the ban, two of Ruby's steaks – one in Louisville and one in Lexington – announced that 100% of its sales would be donated to its employees.
Miller told Fox News that the restaurant had tried to retain as many employees as possible, but had to lay off more than half of its 160 employees after Friday. Although restaurants may continue to offer home food and delivery, Miller said restaurants rely on indoor dinners to pay their bills. In addition, she said, outdoor dinner is not practical.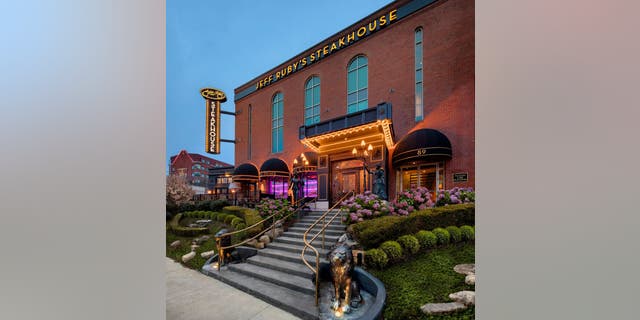 "You really have to have people in the building to eat to turn on the lights and people to work," Miller said. "There is simply not much demand for transmission and delivery.
Miller complained about how restaurants carry the brunt of the restrictions when there is an increase in coronavirus cases, citing experts who say restaurants are not super distributors as they are usually portrayed.
"The problem we have is that restaurants are not causing this spread. "I've been told by health commissioners and epidemiologists that restaurants actually help compensate for people who gather," she said. "You are in a regulated environment. And we know that the reason that happens here happens at big gatherings, family gatherings. So, it's just disappointing. We are chosen. "
DR SIEGEL WARNS OF FIXING THE "HARD" LOS ANGEL RESTAURANT WILL LEAD TO "MUCH BIGGER BALLS"
However, studies suggest that bars and restaurants contribute significantly to the spread of the coronavirus. But such findings have been challenged by the National Restaurant Association, among other groups.
A September report released by the Centers for Disease Control and Prevention suggests that personal eating in restaurants, where the use of masks and social distancing is difficult to maintain, offers a higher risk of exposure than places such as gyms or shopping malls. centers.
"Masks cannot be worn effectively while eating and drinking, as long as shopping and many other indoor activities do not preclude the use of masks," the report said, suggesting that eating on the spot could be "important risk factors, linked to [COVID-19] infection. "
More recently, researchers at Stanford University, among other institutions, published a study in the journal Nature, which concluded that "on average in subway areas, full-service restaurants, gyms, hotels, cafes, religious organizations and limited service restaurants. produce the largest projected increase in infections when opened. "
However, the Association of National Restaurants has criticized such predictable modeling, telling Fox News that such research is "full of errors" due to the complexity of the real world. "
In a statement, the group said that "the lack of tracking of contacts and public health data determines which of the groups is actually infected with the virus and without a higher level of specificity about where they infected it, using a modeling exercise with anonymous data. for location downloaded from mobile devices. it is not an acceptable way to determine that restaurants are a likely cause of virus transmission. "
Click here to get the FOX NEWS app
Still, Miller noted the economic impact of the general exclusions on restaurants, adding that the industry employs 10 percent of the U.S. workforce, a figure that doubles when ancillary businesses are reported.
"Congress is dragging them down right now. They must put politics aside. "We need both the Senate and the House to get together and start negotiations," Miller said. "Having no relief for employees at the moment, for people being washed or laid off, and not having any unemployment plan for these people – especially during the holidays – is heartbreaking."
Source link