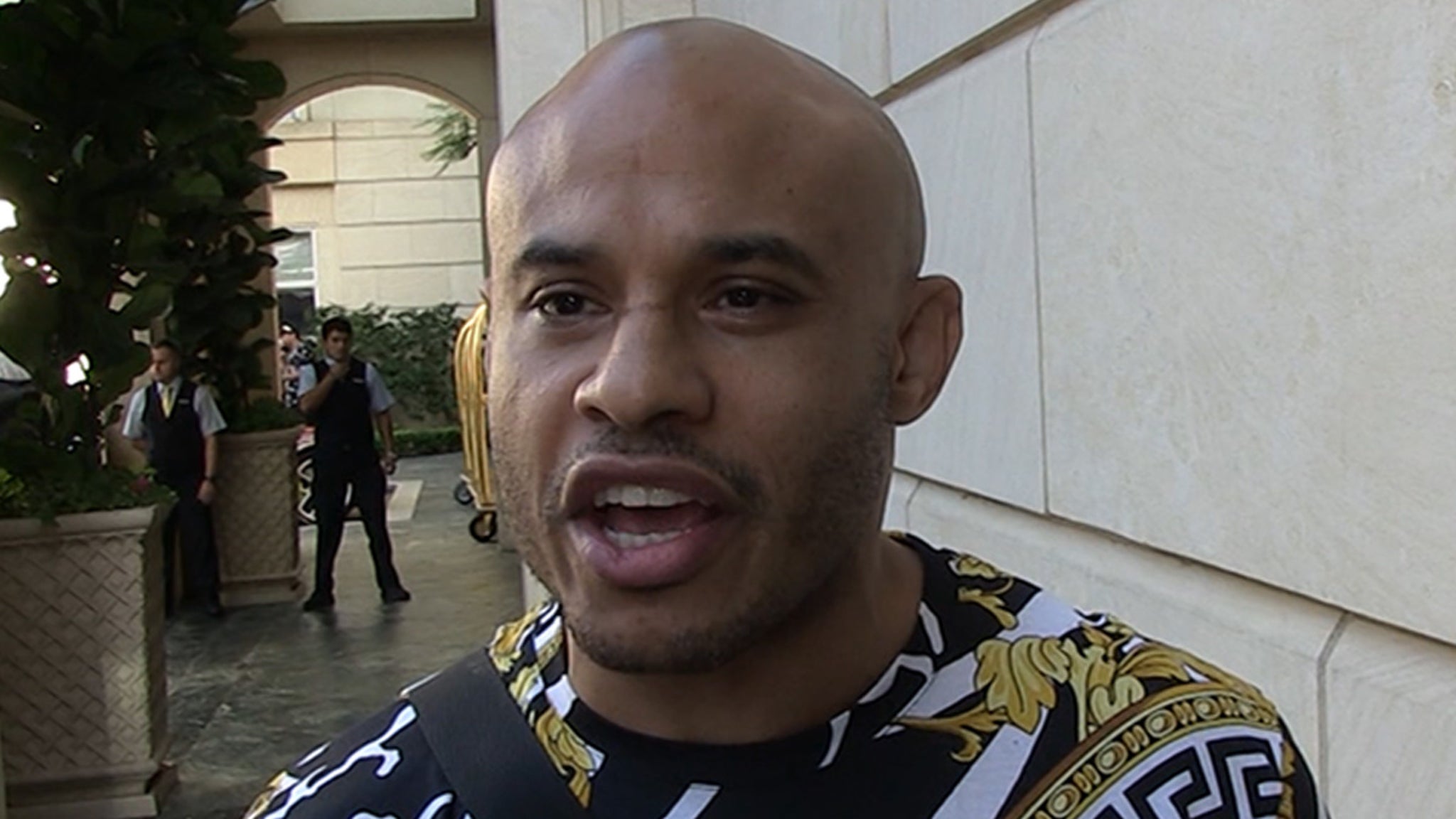 Sorry, Conor McGregor … has a "0.00% chance" of getting your rematch with Khabib Nurmagomedov – so says Habib's manager.
We talked to Ali Abdelaziz (looks cool in his Versace shirt) after Habib's big win over Dustin Poirier in Abu Dhabi this weekend … and we had to ask who was next in the hit list !!!
Of course, Dana White said she wanted Habib to fight Tony Ferguson – the No. 1 contender in the lightweight ranking – but Ali said Tony was not a priority.
"Georges Saint Pierre is next," says Ali TMZ Sports … "If Habib fights for succession, the battle with GSP will be a huge battle."
Ali says that Tony he's never been a champion – while GSP is considered one of the greatest UFC fighters of all time … so for him, sa no-brainer.
Plus, Ali says there is a lot of MONEY in Khabib against GSP … explains: "People would be more interested !!!"
Ali tells us Khabib may be ready to take this battle before the end of 2019 – and he is confident that Georges can be ready.
As for Conor – who recently tweets that he wants a second breakthrough in Khabib – Ali says that Khabib has nothing left to prove … and since he broke that MacGregor so badly in the first fight, there is no need for revenge.
"Not at all interested in … what for?!? We already beat him, already kicked him in the ass."
Ali also says that Habib does not want to get involved with the "ugliness" associated with Connor … an obvious mention of racists and abusive insults McGregor spoke while promoting the battle.
"We don't want to go on with this Conor ** t bull again."
When asked specifically for the chances of a rematch, they would come together, Ali replied emphatically – "0.00."