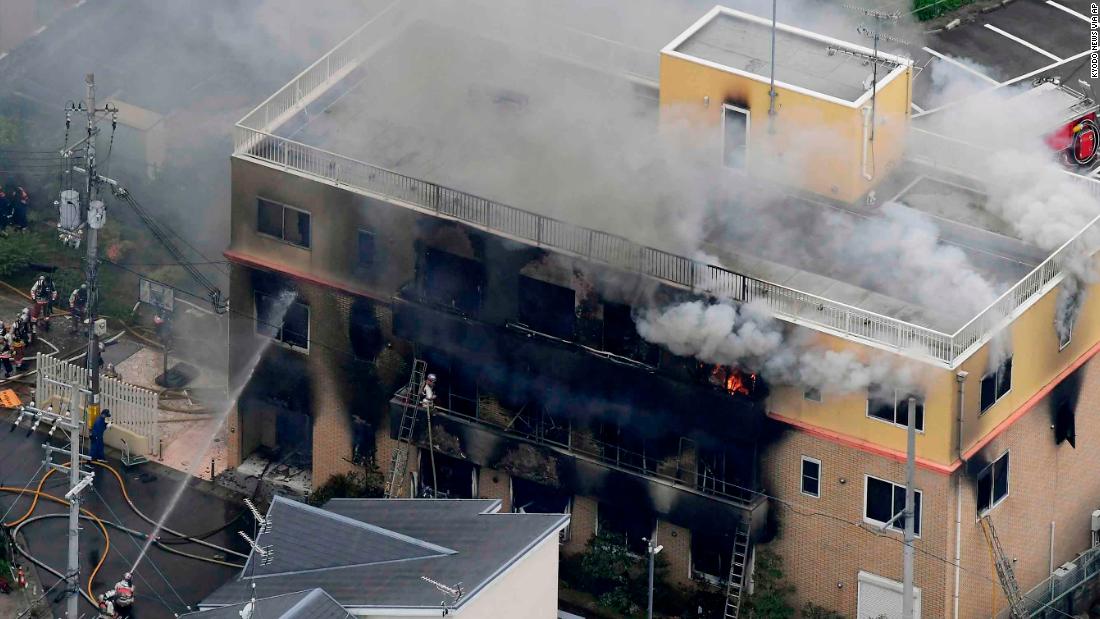 The suspected arson attack on Kyoto Animation on Thursday has left anime fans world-wide grieving the loss of life and a studio that claimed to put its employees first and was a major force in the industry.
Twelve men, 20 women and another individual whose gender was unknown died in the blaze and 35 were injured.
After dousing flames, firefighters entered the building Thursday morning and found 20 bodies lying on the staircase leading to the third floor. Another team found 11 bodies on the second floor of the building and two on the ground floor.
Police said that 74 people were inside the building, in Kyoto's Fushimi-ku district, at the time of the blaze, including the employees of the company
The attack was the worst mass killing in the country since 2001 an arson attack on a building in Tokyo's Kabukicho district, which killed 44 people.
Anime fans and mourners Friday started visiting the building and laid flowers in tribute to those who had lost their lives.
19659002] "I was so encouraged by the KyoAni works," said one young fan, calling the studio by its popular name. "I have no words to say in sorrow."