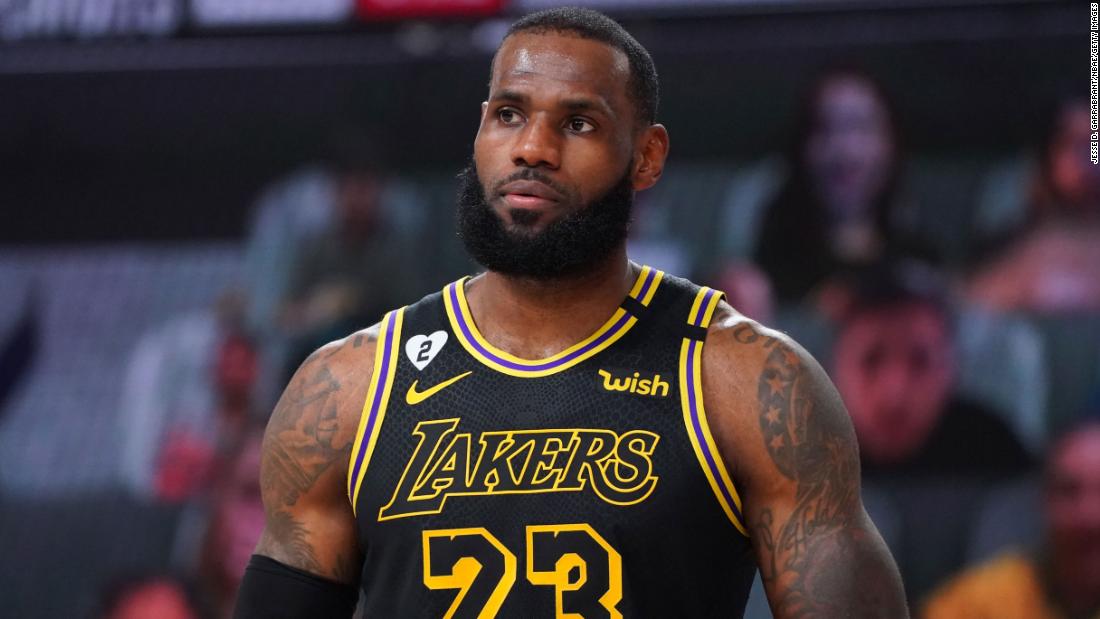 "Emotions are very high," the NBA star said after Game 4 of the Western Conference Finals. "I mean, there's a teammate on our team who's from Louisville … No matter how hard it is for us, it's even harder for him because it's his hometown."
A police officer involved in Taylor's case has been charged with unprotected first-degree danger, allegedly shooting blindly at her apartment through a door and window, with bullets entering a nearby apartment and threatening those inside.
No one has been held accountable for Taylor's murder. Ongoing investigations into the case may provide more details about what happened, but it is unclear whether they will lead to more charges.
"We lost a beautiful woman in Breona," James said. "We want justice, no matter how long it takes, even though so many days, so many hours, so many minutes have passed for her family, for her community."
James, who also tweeted the case, called the incident "unfair" and said he hoped for "better days".
"I have my daughter at home and my wife and mother, so many predominant black women in my life," he said. "Thinking about whether they weren't here the next day or shooting them would be something I would never be able to forgive myself or forgive who did it."
Many other athletes expressed disappointment this week with the grand jury's decision not to accuse the three officers of Taylor's murder.
Among them are WNBA players, USWNT star Megan Rapinoe and Colin Copernicus, who wrote on Twitter: "The white supreme police institution that stole Breona Taylor's life from us must be removed for the safety and well-being of our people."