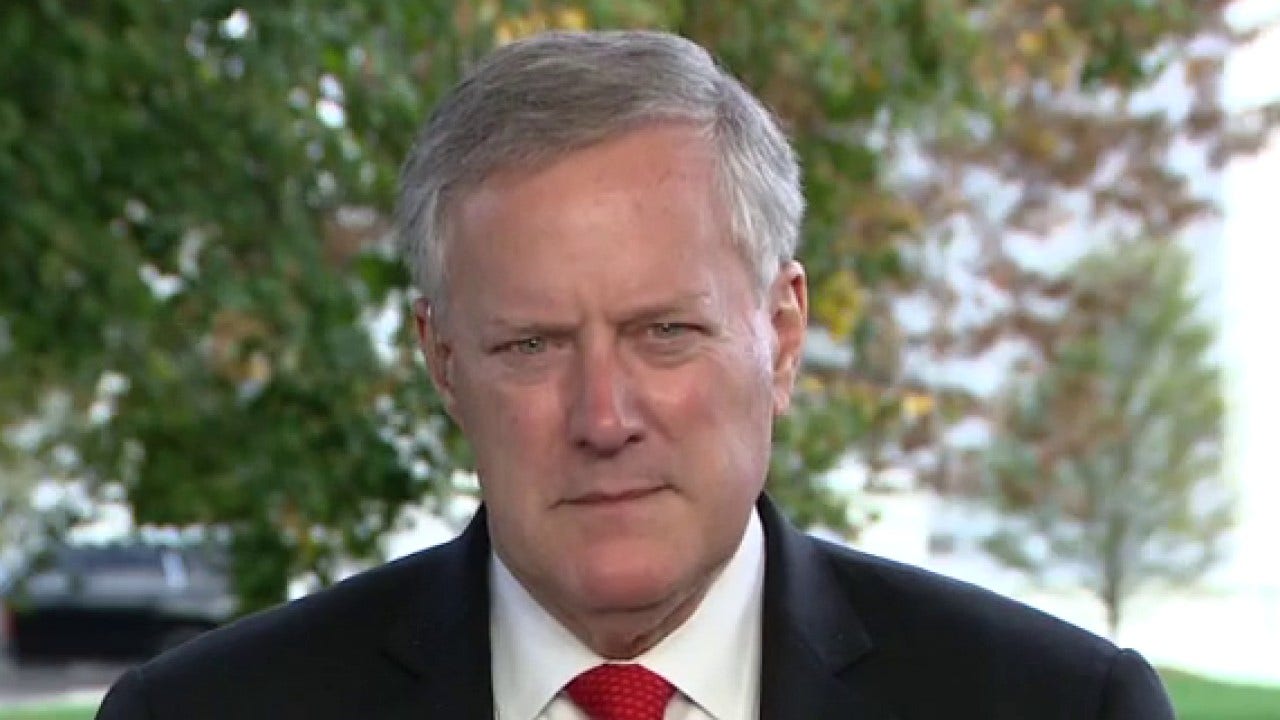 White House Chief of Staff Mark Meadows highlighted President Trump's progress in peace in the Middle East on Sunday, hinting that much remains to be done.
In an interview with Fox News's Sunday Morning Futures, Meadows praised the Trump administration for paving the way for peace and stability in the region.
TRUMP'S MIDDLE EASTERN PEACE GIVES "REJECTED CONVENTIONAL WISDOM": STATE DUP.
"Well, we'll see more countries come in. "The president has not only been a leader, but he has been very active in trying to make sure that peace in the Middle East is not just a dream, but a reality,"
; Meadows said.
The administration is already mediating peace agreements between Israel and the United Arab Emirates, Bahrain and Sudan. Meadows pointed out how surprising such progress would have looked just a moment ago.
TRUMP CUTS FINDING PEACEFUL TRANSACTIONS: WHAT TO KNOW
"If you had asked me even three years ago or even three months ago if we would have an agreement between Sudan and Israel, I would not have put the odds on a high odds," Meadows said, adding that he did not expect this to be the end.
"Three countries where peace is on the way, more countries are ahead, four to five additional countries that are getting into it," Meadows said. "So the great news is for all Americans, do we have any hope of finally having peace in the Middle East because of this president's leadership?"
Click here for the FOX NEWS app
President Trump was particularly optimistic Friday when he announced the deal between Israel and Sudan. He said that even Iran would "one day" normalize relations with Israel.
Trump also said that an agreement between Israel and the Palestinian region could be on the horizon. "The Palestinians want to do something." I am sure that this will be done as well. "
Source link