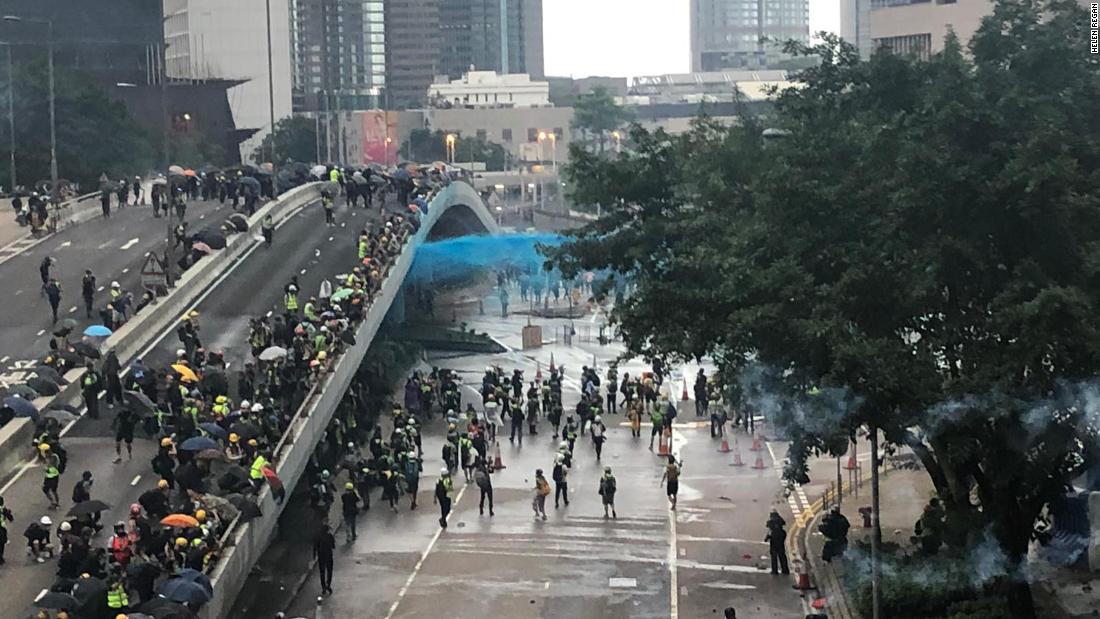 The 13th consecutive protest in Hong Kong turned violent when the sun began to set. Here is what happened earlier:
Wildcat protests replace canceled march: A major rally planned by the Human Rights Front, which has organized previous major marches, has been denied permission by police. People instead took to the streets for smaller wildcat hikes in many areas.
Police fire tear gas and water cannon: Outside the major government offices of Harcourt Road and Tim Wa Avenue, where a large crowd of protesters had blocked the road, police fired tear gas and water cannon to clear them. The protesters responded with gasoline bombs and bricks, but eventually dispersed.
Blue dye used: For the first time, police have fired blue paint from water cannon trucks. Such a dye often stains clothing and leather, potentially marking protesters for later identification.
Source link