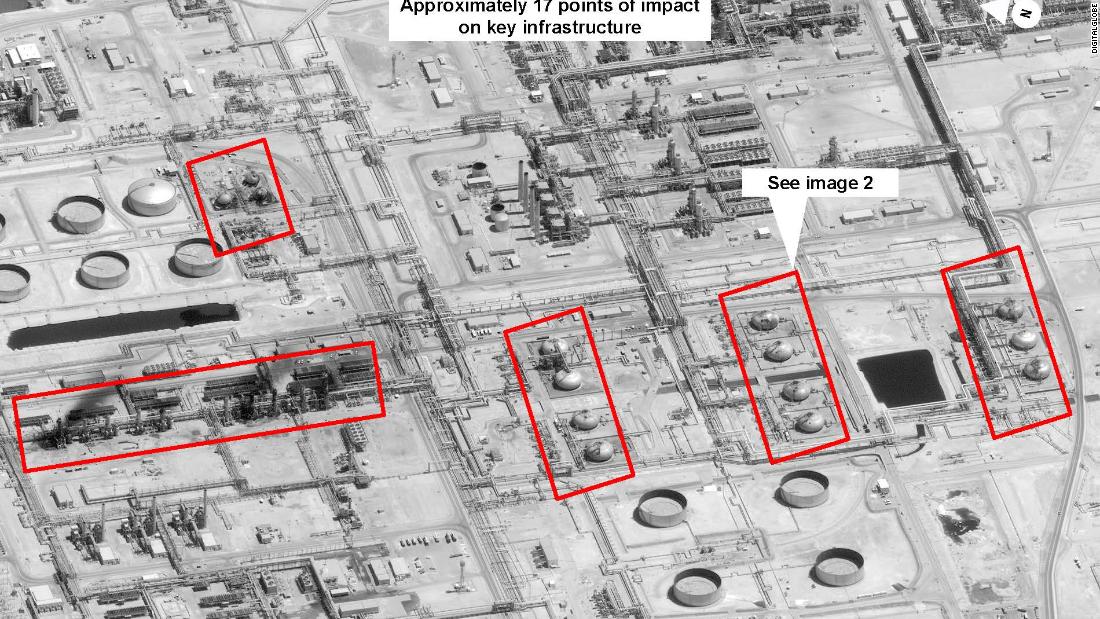 Some analyzes by CNN correspondents on the ground in Saudi Arabia and Iran:
The attacking Saturdays strike "at the heart of the country's vital force and at the heart of its economy," says CNN international diplomatic editor Nick Robertson. by Riyadh.
The 19 strikes at two facilities were the result of "very clear and careful precision and planning," he adds.
Meanwhile, Tehran CNN's senior international correspondent, Nick Patton Walsh, points out that Saudi Arabia was still not guilty.
As for the Houthi rebels' claim to use drones, he added: "They had to fly hundreds of miles from Saudi Arabia through US-provided air defenses to hit these refineries."
] Even after many months of the United States and allies Aurabia and Iran allying themselves, we saw "nothing in the scale of these attacks," Patton Walsh says.
"The real fear is that we are in such unexplored territory, with such a perception of vacuum at the White House security facility, we just don't know what can happen next," he adds.
Source link