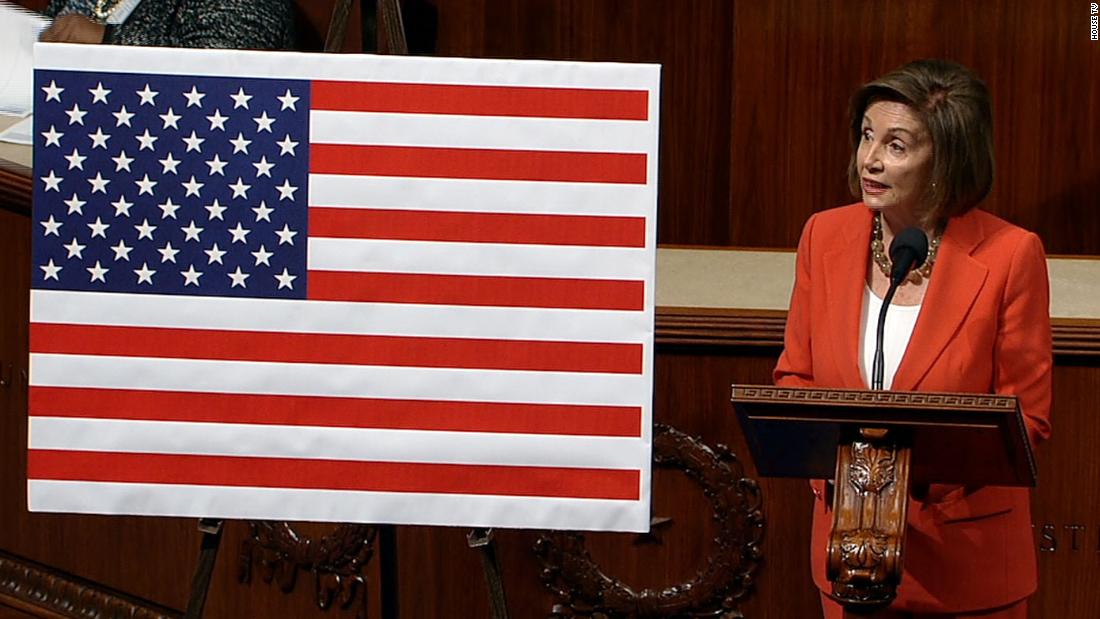 vote.
In a statement, White House press secretary Stephanie Grisham said the resolution "fails to provide any due process whatsoever to the administration," calling it "unconstitutional."
Facts First: The resolution does not violate due process nor is it unconstitutional. In fact, part of the resolution explicitly details the rights available to the President in the impeachment inquiry.
In a section authorizing the Judiciary Committee to conduct proceedings, the resolution notes these should include "such procedures as to allow for the participation of the President and his counsel. "
According to a fact sheet released by the House Rules Committee, these procedures include the opportunity for the President or his counsel to present their case, attend hearings, request additional testimony, cross- examine witnesses and raise an objection to testimony given. There is a caveat that "if the President unlawfully refuses to cooperate with congressional requests," then the extent of the administration's participation is at the committee chairman's discretion.
Source link