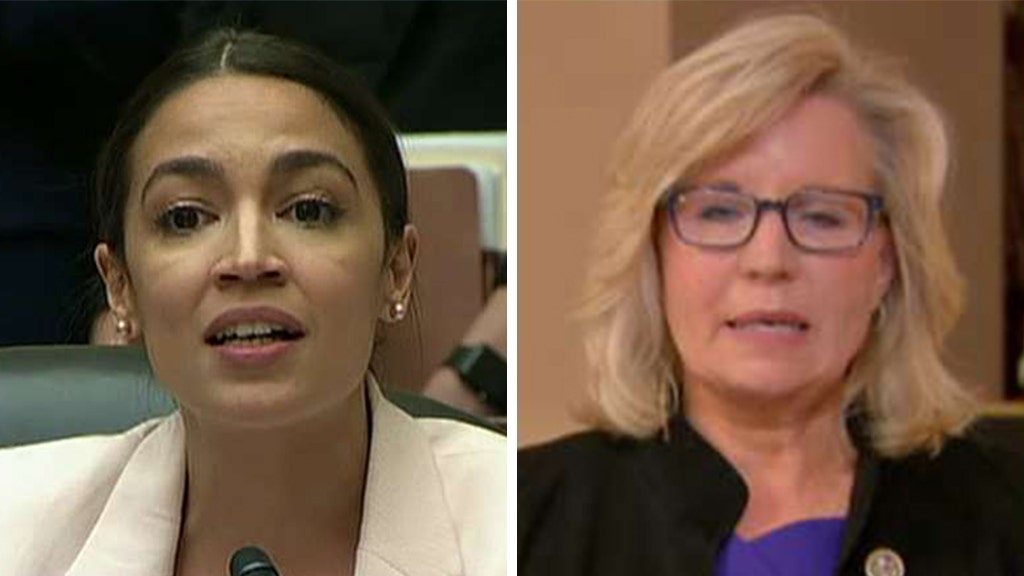 Democratic leadership should condemn Rem. Alexandria Occasio-Cortez, comparing the detention centers of the southern border with concentration camps, according to Speech Liz Cheney, R-Wyo.
Ocasio-Cortez's remarks made during Instagram Tuesday on Tuesday also neglects history and ignores what happened during the Holocaust, Cheney said on Tuesday, "The story." and the people who should lead the Democrats in the House – President Pelosi, Walls Hoyer – will not stand up and criticize what she says and condemn these comments, "said the President of the House of Republicans in the Chamber
I'm waiting for my classmates, I'm waiting for its Party leaders to stand up and say they disagree, because they have to be understood. "It was a shameful replica." ALEXANDRIA OCCASIONE Cheney claims that some Democratic MPs have previously rejected the historical context "We have a long history, if we go back, to people who are left-wing fanatics who ignore history, ignoring the facts in order to pursue its causes, "she said." The new thing is that we have this from a member of Congress who really has become an intellectual leader of the Democrats in the hall. "
" We should never be in a situation where someone raises the Holocaust in this public discourse, especially by reducing what has happened
In his statement, Occasio-Cortes has criticized the presence of such detention centers. They are concentration camps, "she said.
THE HOUSE OF JUDICIAL JUSTICE CULTURE HOW TO HELP THE MIRROR MIGRANT CENTERS TO THE CONCENTRATION CAMPAIGNS
] And for the blatant Republicans who do not know the difference: the concentration camps do not are the same as the camps of death, "wrote Occasio-Cortez to push things up." Concentration camps are considered by experts as "mass retention of civilians without a trial period." And that's exactly what this is doing administration. "
Cheney replied shortly afterwards:" Please @AOC us on make a service, and spend only a few minutes to learn the story 6 million Jews were destroyed in the Holocaust You humiliate your memory and make comments like this
Not to be surpassed, Occasio-Cortes returns quickly his republican counterpart.
"Hey, rep. Cheney, because you are so eager to educate "I'm curious: what do you call" building mass camps of people detained without trial? How would you dress the mass division of DHS into thousands of children at the border of their parents? "She said.
Click to get FOX NEWS APP
Rep. help you learn @AOC. You can start with the testimonies of survivors on @yadvashem. I also recommend Night by Elie Wiesel. Here's an Amazon link that makes it easy for you to buy. "
Anna Hopkins contributes to this report
Source link