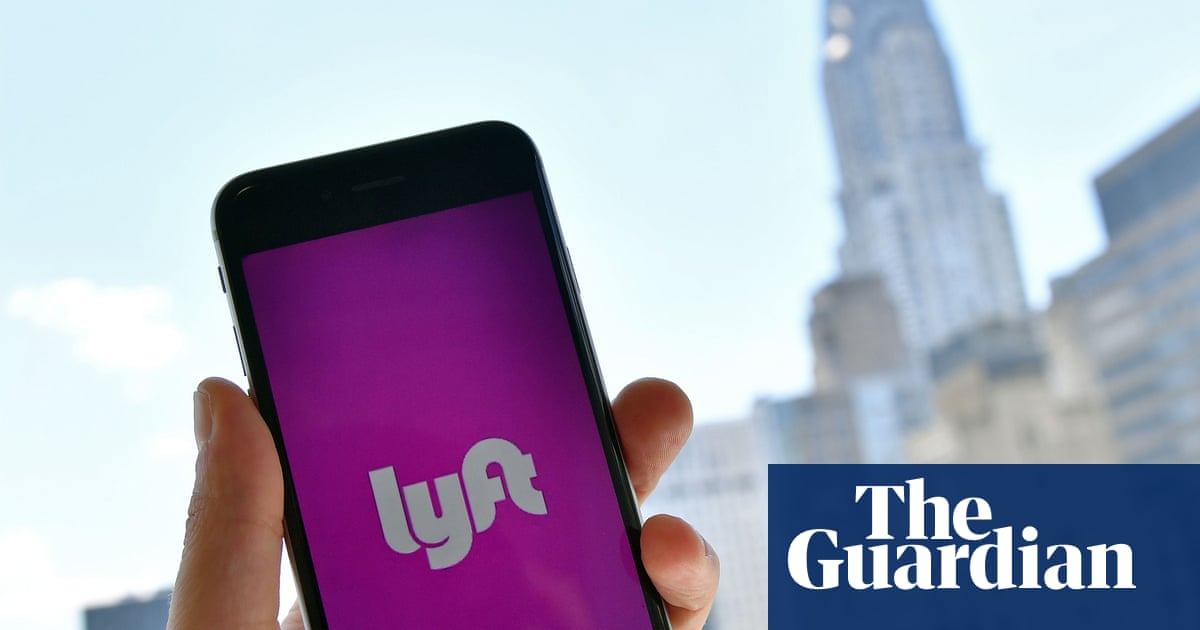 It's Sunday afternoon and Jimmy is dancing slowly stirring a drunk in the general direction of my car. His hand-eye coordination is severely impaired. He also does not wear a face mask.
I'm the Lyft driver sent here to pick it up from the Hillsboro Bar and Grill in Hillsboro, Oregon. And no one gets in my car without a mask.
Jimmy surprises me by opening the front door and moving to take the seat next to me. It smells like one of those bars where drunks used to smoke a lot, a lot of cigarettes. I don̵
7;t want it in my car. But I take my second job as a Lyft driver seriously. I give him a chance.
"You have to wear a mask," I say. "And not in the front seat." You have to go in the back and wear a mask. "I take another position against these masked men (and women) who want me to drive them.
Jimmy is trying to say something whose essence seems to be that he has a mask – somewhere. He puts his right hand in his right shirt pocket and pulls out a pack of cigarettes. And then – I haven't seen this one before – he puts the package on his face where the mask would go. He was beaten and mistakenly mistaken the object he now holds over his mouth for a face mask. He reaches for the handle on the back door of my car on the passenger side. "It's not a mask," I say. "It's a box of cigarettes." No mask, no riding. "
Jimmy looks confused and says something I can't understand. He states that he will receive a mask at the bar. I don't wait for him to come out with a pint cup pressed to his face. I cancel the trip and set off after indicating in the app that the rider refused to apply a mask.
I get $ 4.71 and cold comfort for losing half an hour of my life.
Most of my passengers wear masks by default. Those who do not fall into three categories. Mostly they are either drunk like skunks or anti-masking. A third category of riders wear masks on their children, which I only notice if I look in the rearview mirror and see their nostrils peering at me like a second set of eyes. I ask them to cover their noses as well as their mouths, but it is hopeless: their masks are too small.
Drunks are predictable. They are the world's Jimmy. But the anti-masks torment me. They want to talk to pseudoscience, trying to convince me from the curb that the pandemic is a scam and they are as weird as the nonsense they say.
Take Zack.
I arrive to pick up Zack on a cold Sunday night in Troutdale, Oregon. His request included a long note on how best to pick him up at a designated place by the pool in his apartment complex or be late for work.
I find him wearing Speedo briefs and a T-shirt, and he stinks of patchouli oil. He is not wearing a mask.
"You probably want me to wear a mask," he says before I can speak. He tries to get in the car and I tell him to wear a mask. I make the mistake of referring to Covid. He is ready for me. He goes anti-mask in the icy cold, in Speedo. He lectures me on "left-wing media fabrications" and then releases a mind-boggling scope of statistics and what sounds like pseudo-viral data sequencing. I learned not to respond to these riders except to tell them, "No mask, no riding."
Zack says he won't wear a mask just to drive a car, and he really thinks I'll make him late for work because the left-wing media took me. I really hate the smell of patchouli oil and I'm about to leave.
But then he puts his hand in his Speedo and pulls out a disposable face mask. Now I have to listen to it for 10 long minutes from the back seat of my car. Listen to his tirade about viruses as a scam, dotted with demands to drive faster, otherwise he will be late for his change in the colossal facility of Amazon. I can't help but ask if Amazon requires masks. (I know they do.) "It doesn't matter," he says. "Twenty-six workers turned out to be positive there, and they all returned after three weeks. Not worse than the flu. "
I'm grateful to get it out of my car. Then, tired of the smell and everything, I spray disinfectant all over my back seat and drive fast with the windows open for 10 minutes before picking up another passenger.
I'm taking Bridget to Portland Airport. She is a mechanical engineer in the city after a conference. As I drive her home to Wilsonville, Oregon, she says my car smells clean. I can't help but tell her about the man who, just 30 minutes ago, Speedo and everyone else, was sitting where she's sitting now. She is laughing.
I tell her I need to check: people like Zack aren't normal, are they? Is the pandemic real? I'm not crazy, am I? Sometimes these riders make me wonder if I'm crazy. Bridget confirms my feelings, assuring me that no, I'm not crazy. What I just witnessed was not normal. And Lyft and Uber drivers and teen grocery store employees should not be put in a position to control the wearing of masks during a pandemic.
Next week I'm talking about Zack with my masked passengers. There is a consensus that there should be a federal mandate to put on a mask every time you leave your house. I admit that I ask leading questions, but many of my passengers are "substantial" workers who receive the mask and are well aware that a pandemic is not a scam. I suggest we call our elected representatives and tell them that we want to make people wear masks. To protect us.
A few nights later, I pick up Juan at WinCo, not far from the bar where I left Jimmy. Juan has included a note in his travel request. He wants me to know he's blind, dressed in green, and to look for him, please.
It is easy to notice. Neo-green rain jacket, cane – and he has a mask and rubber gloves. He says two other drivers stopped and drove away, giving up on him instead of helping him take his groceries home in the rain. He apologizes. I tell him he has no regrets. I put on my gloves and load his groceries into my trunk. I help him get in my car. It's only a three-minute drive to his home, but who would let a blind man in a cart full of groceries stand in the rain?
I ask Justin, a fellow Lyft driver, about all this. I drive him to the bar. "Yeah," he says, "something with the mask sucks." He says he has to drive as many drunks home as possible every night from the strip clubs in Portland to Vancouver, Washington, where he takes more drunks and drives them back to Portland. . He does this every night, back and forth, until there are no more drunks to drive. He is against a mandate on a mask. "I need walks. I don't have time to deal with that, "he said.
But I do. Wear your masks and wear them properly. And take ones that fit. I want to see your nostrils stick out to me about as much as I want to see Zack's Speedo.
The author is a writer based in Portland, Oregon. Passengers' names have been changed to protect their privacy
Source link