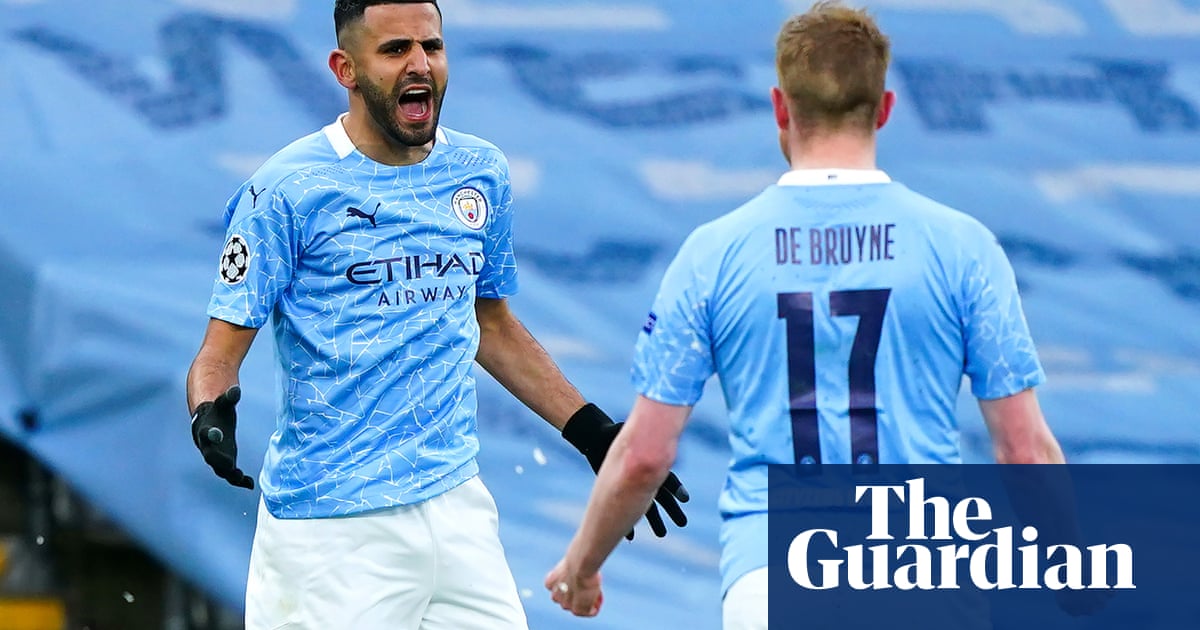 It was a classic shootout, a masterpiece in counterattack, and when Phil Foden centered and Riyad Mahrez threw the final high into Paris Saint-Germain's net, the only disappointment was that the stands at the Etihad Stadium were empty. What a scene it would be.
At that point, Mahrez had two, PSG were broken, having previously hinted at achieving the goal they need to do so, and Manchester City knew.
For the first time in their history, they went to the Champions League final.
At Colin Bell's booth, a circle of medical staff in yellow jackets jumped, while City deputies and various staff members did the same, getting lost at the moment. It was a little surreal, more like the sight of hail before the game, almost biblical in size. This should not happen in early May.
But in the virtually deserted stadium, the emotion was raw and palpable.
When the money started pouring out of Abu Dhabi, it was City's dream to reach the game of European football.
The journey is long, marked by anxiety and heartbreak, although no one has ever said it will be easy. The Champions League is nothing, if not capricious. But suffering somehow made everything sweeter. Pep Guardiola knows all about going through the machine after losing his previous four semi-finals and five of seven before.
He predicted that his players would suffer, and they did. They had to put their bodies in line, with all defenders superior, especially Ruben Diaz and Alexander Zinchenko, whom Guardiola preferred to Joao Cancello.
But then there was Kevin De Bruyne, who found Foden, returned the ball and played it again. The couple was too fast, in mind and body, and Foden's low cross was a beauty. Mahrez could not miss.
Guardiola wanted City to play the draw, not the occasion, and that was a triumph of their application, of their mentality.
PSG, by contrast, was lost in a fog of disappointment and reproach. Angel Di Maria was sent off for a rocking seal on Fernandinho and there was the sight of Mauricio Pochettino, PSG manager stepping on the pitch; ostensibly to reassure his players, but also to complain to the referee, Björn Kuipers.
Some of PSG's players seemed determined to follow Di Maria into the locker room, with Marco Verratti receiving one yellow card but not a second, and Presnel Kimpembe slipping out with a reservation for insidiousness for substitute Gabriel Jesus.
Ground staff had to pull the slurry off the lines before it began, and under leg conditions, City's complex nerves were confused early on.
Such were those of the Kuipers, who indicated the penalty six minutes after PSG appealed handball against Zinchenko. Abdu Diallo's cross had rejected Diaz and crashed into Zinchenko's shoulder, and it was a mystery why Kuipers made his decision. Fortunately for City, VAR recommended a rethink.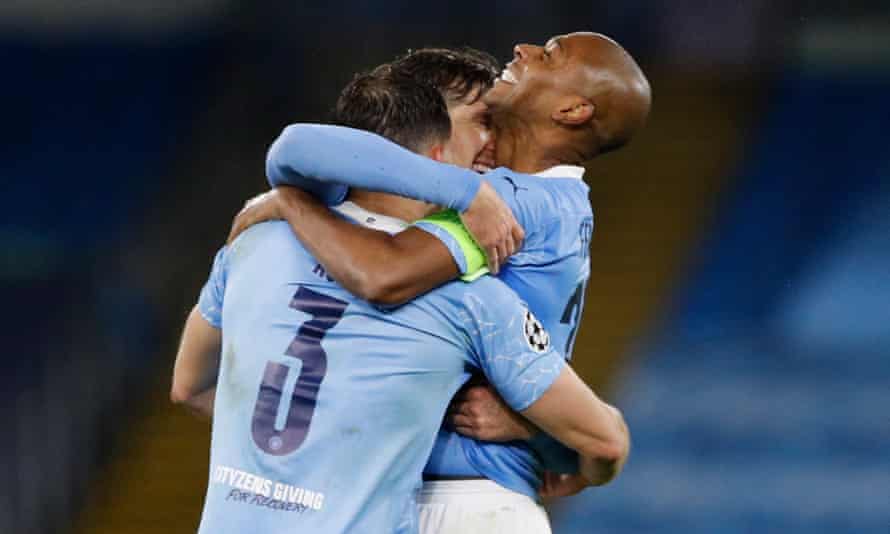 City felt better when they took the lead and it was Ederson who started the move with a magnificent long ball from the edge of his own zone for striker Zinchenko.
PSG had cooled down. After Foden broke into six yards, Zinchenko cleverly reduced for De Bruyne and when his shot was blocked by Alessandro Florenzi, the ball broke for Mahrez, who ended up from a solid angle.
PSG still needed two goals. And they did a lot to threaten the first during the first quarter. Marquinhos stood up to point his head at the crossbar until Ederson rubbed the ball to Bernardo Silva, who crashed and was robbed by Di Maria.
With Ederson in a bad position, Di María had a lot of goals to aim at from the edge of the zone. He twisted his shot inches wide.
City made several mistakes in the first half and for PSG Neymar and Di Maria blinked. To Pochettino's disappointment, however, his team's final product was poor. Kylian Mbappé, an unused substitute because he had a calf problem, was missed.
What City did well was to get the men to go around the ball on the cover and regain their form almost as soon as it was compromised.
The scene was different at the beginning of the second half, as practically all the rain was scraped off the field. Two dozen or so ground staff had worked purposefully during the break, and it was easy to imagine Guardiola giving them the order. The idea that the weather in Manchester will stand in the way of City has failed.
City measured their progress as much as denied chances, as it was when Zinchenko threw himself into Neymar's vital block. John Stones, who was defeated in a 50-50 challenge by Di Maria to challenge the move, celebrated wildly with his teammate. Diaz also faced a volley from Ander Herrera.
City absorbed everything PSG could throw at them and threatened to turn into a match after the second scam and the red card.
The exceptional Foden hit a post, but City had done more than enough. The story is theirs. Now they want more.
Source link