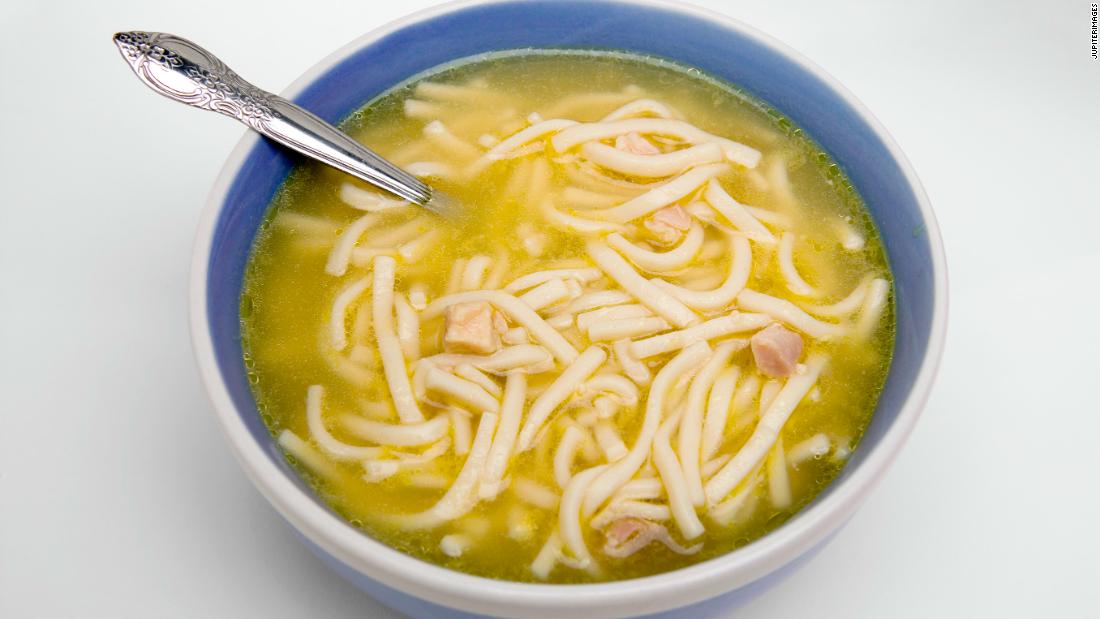 "So if my mother or grandmother tells me they will give me this tea and it will make me better. Someone comes along saying, 'Oh, that was just a hawk, I'll give you real medicine,'" what is the difference?" asked Baum, who is a professor of infectious diseases at Imperial College London.
"We thought the difference was proof: If you take a natural medicine and try it and it works, then now it's also a cure," Baum said. "So we came up with the soup project. We asked the children to bring in the traditional soup their family would make when someone was not feeling well. "
Sixty soups arrived, all incredibly diverse. The children from Eden Elementary School, who Braum Gillie's son and daughter Rudy attend, care for families from all over Europe, the Middle East and North Africa.
They were all supposed to be vegetarian, meat or chicken broth based soups that the family had passed on through the generations for their restorative properties.
"Kids bought in the most luxurious soups, even though we told them not to," Baum said. "The idea was to try to get some clear extract from it."
Which soup did you think would win? His Jewish family's chicken soup "is designed to cure all the ailments," he said. After all, there is some science behind the idea that chicken soup can cure a cold.
Working with children, Baum successfully filters 56 of the soups he takes back to the lab to check for healing properties.
Deadly parasite
What would be the test? Why malaria, of course, since that's Baum's job. He and his team at Imperial College's Department of Life Sciences study the most deadly malaria parasite, called P. falciparum, responsible for 99% of malaria deaths.
According to the World Health Organization, in 2017 there were approximately 219 million cases of malaria transmitted by mosquitoes in 2017 affecting 87 countries. There were 435,000 deaths this year.
Nearly half a million children die each year from malaria transmitted by infected mosquitoes, Baum says. Most are under the age of five.
Source link