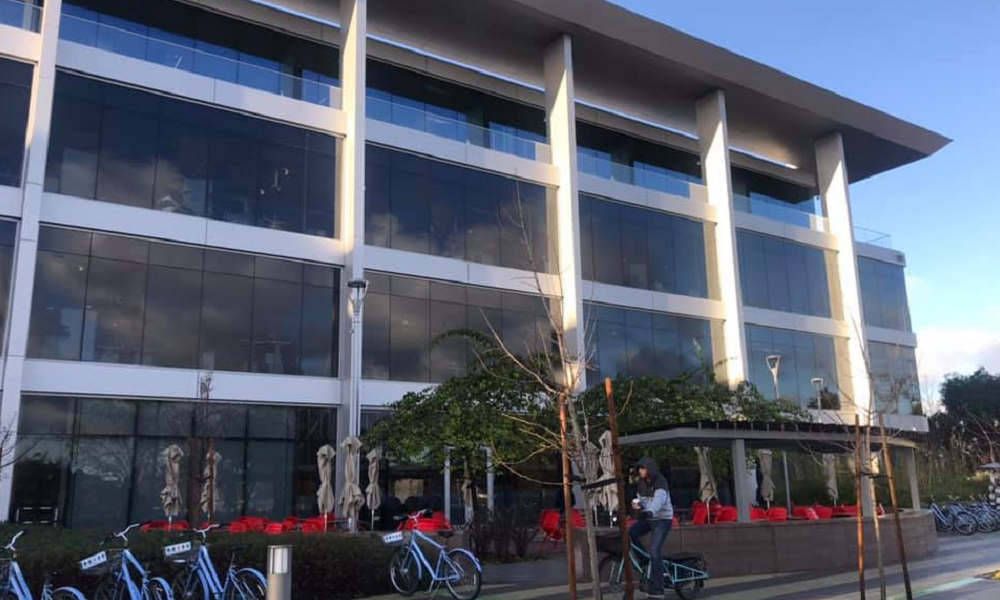 A man has died in an apparent suicide after jumping from a fourth floor building at a Facebook headquarters in California. Only a few details were immediately released but the police said there was no indication of foul play.
The incident happened at about 11:30 a.m. on Thursday when someone called 9-1-1 to report that a man had jumped from the fourth floor of Facebook Building 27, which is located at 162 Jefferson Drive in Menlo Park. The building is also known as MPK 27.
"Menlo Park Police Officers and Menlo Park Fire Protection District personnel responded, and when they arrived, the victim was found unresponsive," police said in a statement. "Firefighters and paramedics administered medical aid but were unable to revive the victim. The victim was pronounced deceased at the scene. "
Other details of the circumstances of Thursday's incident were not immediately released. Police said the preliminary investigation indicates the death is an apparent suicide, and there is no record of foul play.
The identity of the victim was not immediately released pending notification of the next of kin.
If you or someone you know needs help, call the US Suicide Prevention Lifeline at 800-273-8255, a free and 24/7 service that can provide suicidal people or those around them with support, information and local resources. If in the United Kingdom, call the Samaritans at 1

16123.
Source link