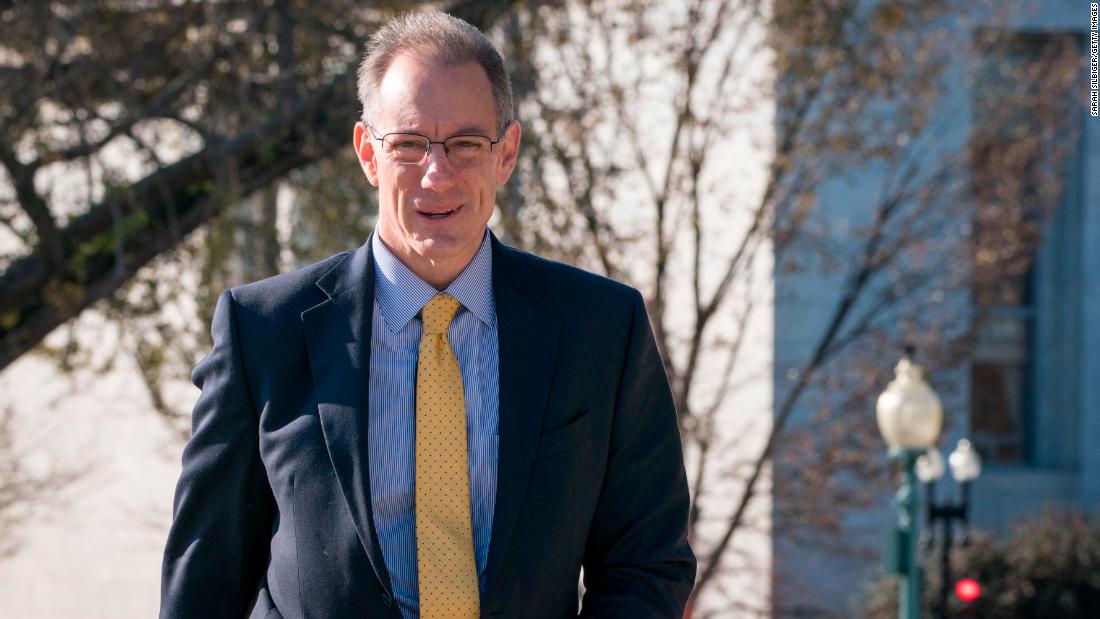 Mark Sandy, who has served under both Republican and Democratic president, is the first OMB officer to meet impeachment investigators after others, such as OMB Director and Acting Chief of Staff Mick Mulvey, they refused.
Sandy was summoned on Saturday morning to appear before deputies after his lawyer stated that he would be prepared to give evidence as soon as he was summoned.
"In light of OMB's attempt to direct Mark Sandy not to appear for his planned deposition and his efforts to limit any testimony that occurred, the House Intelligence Committee issued a summons to coerce his testimony," to a CNN impeachment investigation officer. "As required by law, Mr. Sandy complies with the call and answers questions from both Democratic and Republican members and officials."
Political Appointees in the office they were fighting the summons, o said they provide documents and tried other ways to block the probe, which focuses on whether Trump is refusing US military aid to pressure Ukraine to conduct investigations that he could politically benefit from.
Russ Wight, OMB's acting director, citing the probe as a "fraud" process, ignored a request for a voluntary closed-door deposit and did not appear on November 6 ̵
1; the date the House Democrats set for his testimony. OMB refused to forward the documents to the investigators.
Source link