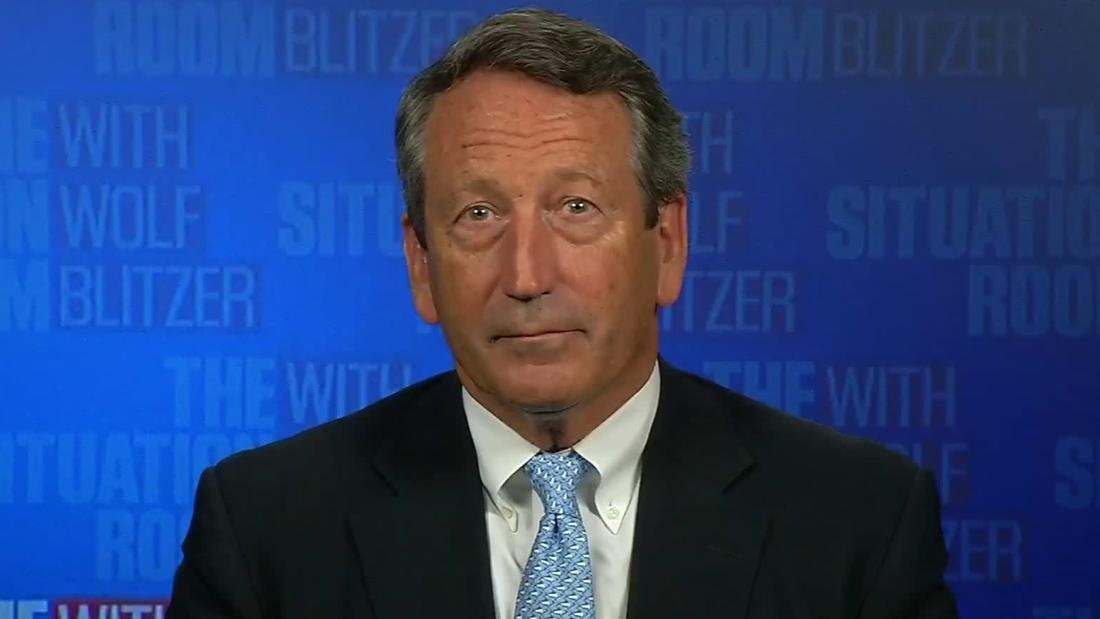 A former South Carolina representative is considering a long-standing bid against Trump for Republican leaders, and he told NBC on Sunday's "Meet the Press" that the president does not deserve to be re-elected because Trump is taking the country "in the wrong direction." Sanford said there should be a "course correction".
But when it comes to voting for Trump or a Democrat, Sanford said he would have to support the president.
"Yes, I'm a Republican," Sanford said. "Everything is relative in politics," he added.
Sanford lost his primary race last year after criticizing Trump. The president endorsed Sanford's opponent, Republican Katie Arrington, hours before the ballot box closed and attacked him on Twitter for being "very useless in my campaign at the IAEA." Later Arrington lost the election to Democrat Joe Cunningham.
In July, Sanford told CNN's Brian Kaylor that he would look into a possible application. He said there has been no discussion of debt, deficit and government spending in Washington today, and that would be a key point in his candidacy.
At the time, South Carolina Republican Party Chairman Drew Mackissik said in a statement: "The last time Mark Sanford had this dumb idea, he killed his management. That makes about as much sense as this trip up the Apalachian Trail. "
In 2009, then-Governor Sanford disgracedly disappeared for a few days and told the public that he was following the Appalachian Trail. He later admitted that he had been to Argentina while engaged in an extramarital affair.
If Sanford decides to run, he will join former Massachusetts Gov. Bill Weld, who in April announced he officially entered the race to challenge Trump in 2020.
Sanford is a frequent critic of the president. Congressional Republican baseball practice in 2017 Sanford told MSNBC that Trump was "partly to blame for demons that were unleashed" on US politics. He told Politico magazine that year that Trump "ignited the flames of intolerance "And said he was" misleading "that" facts don't matter "to Trump.
Source link