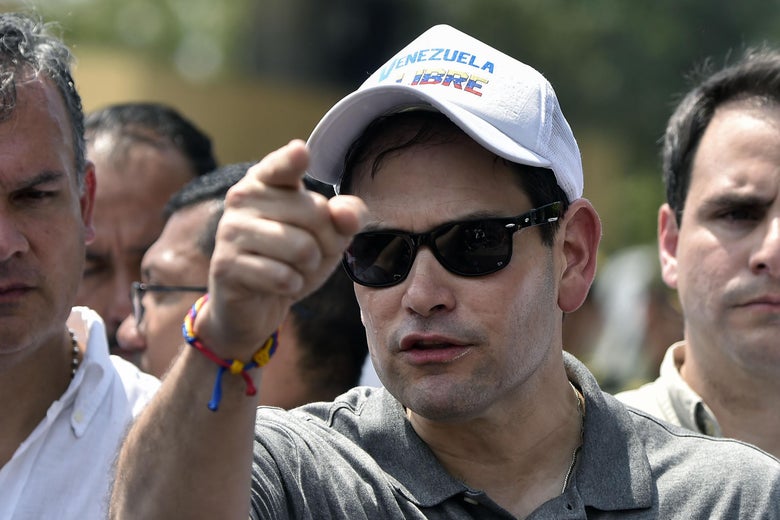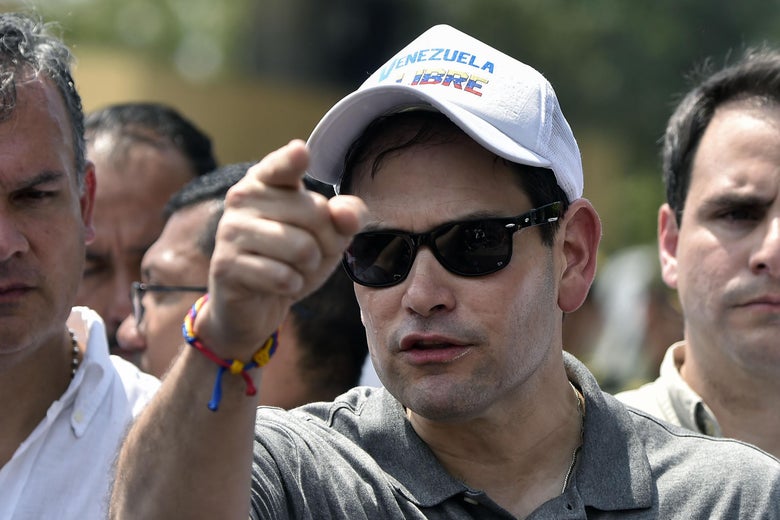 Sen. Marko Rubio has long been one of the most powerful critics of Venezuelan President Nicholas Maduro's regime. But on Sunday, the Venezuelan soldier would have to thank the Florida senator after giving him a tweeting gift. On the background of the tweets condemning the Venezuelan government and quoting biblical verses Rubio sent a graphic tweet showing a set of photographs of Libyan dictator Muammar Gaddafi. Gaddafi was brutally murdered after the US bombing in 2011 as part of NATO-led intervention. Human Rights Watch described the murder as a possible war crime.
19659010] – Marko Rubio (@marcorubio) 24 February 2019
"Gaddafi was a terrible man. He was also raped with a bayonet and beaten to death on the street by a crowd, and an American senator celebrated it. " Journalist Dan Murphy writes on Twitter . In short, thanks to Rubio, Maduro has something else that he can point to as evidence of his claim to be a victim of a US-sponsored coup.
Gaddafi was a terrible man. He was also raped with a bayonet and beaten to death by a crowd, and an American senator celebrated this. What time to live. – Dan Murphy (@bungdan) February 24, 2019
A Rubi of Rubio adds extra importance if you think it came a few hours after his publication another pair of images showing Panamanian dictator Manuel Noriega, arrested in the United States.
This is extremely stupid. https://t.co/HLUn7toIEL

– Oliver Steuenkel (@OliverStuenkel) February 24, 2019
Help us continue to cover news and important questions –
you get podcasts and bonus segments without ads,
just content of members and other great benefits.
Join Slate Plus