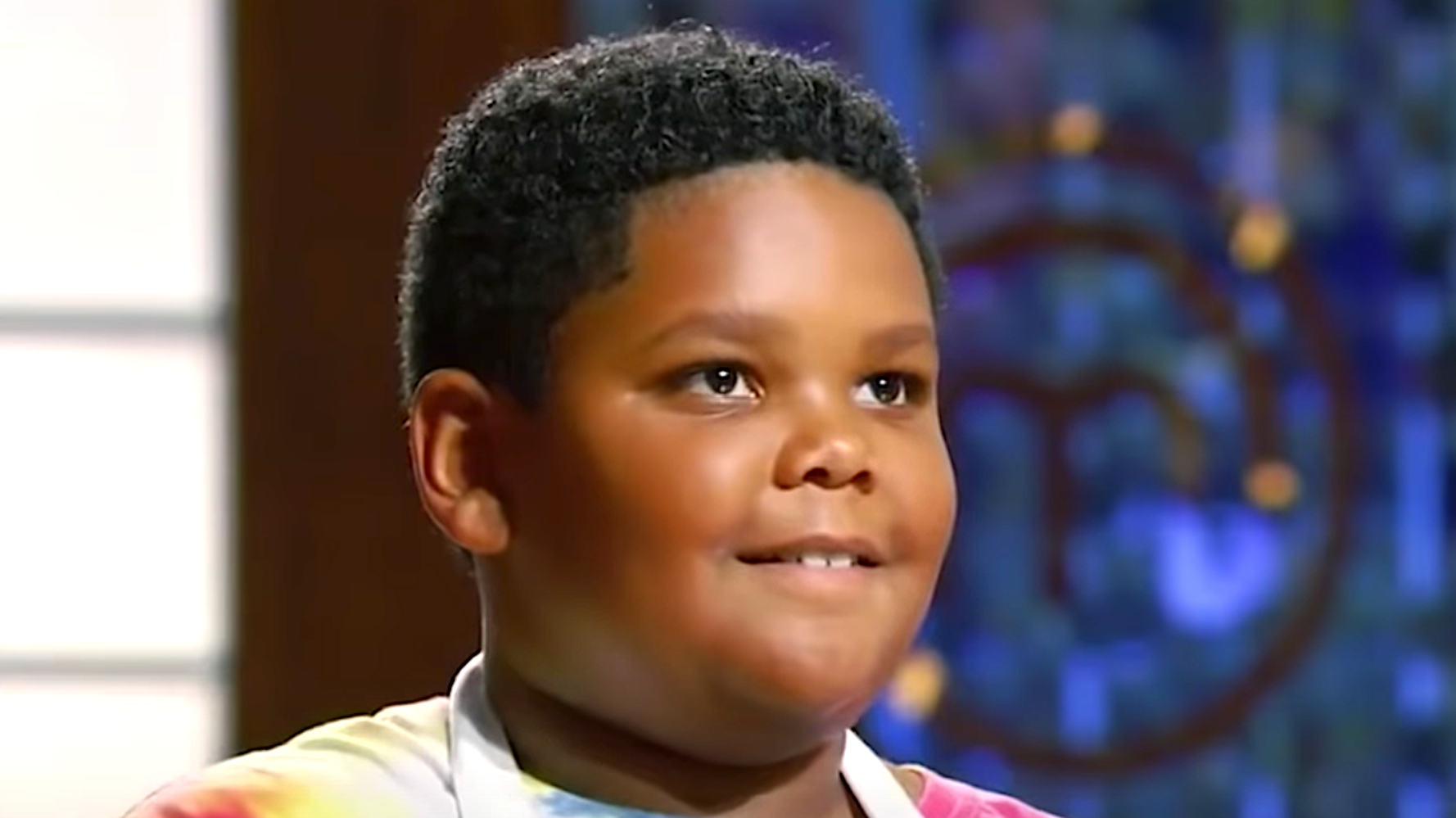 Ben Watkins, a favorite of MasterChef Junior fans, died Monday after an 18-month battle with cancer. He was 14.
Watkins was diagnosed with angiomatoid fibrous histiocyte, an extremely rare form of cancer. Soft tissue tumors are most common in children and young adults.
Earlier, his family said he was one of six people in the world to receive such a diagnosis. "After losing both our parents in September 2017, we marveled at Ben's strength, courage and love of life,"
; the family said in a statement after his death.
Watkins lost both his parents to domestic violence. "He never, ever complained. Ben was and always will be the strongest man we know. When Ben's rare illness was shared with the world, he was so amused by the outpouring of love he received from all over the globe – especially here in his hometown of Gary, Indiana.
"Ben suffered more than his share during his fourteen years on this Earth, but we take comfort in the fact that his suffering is finally over, and in the end, Ben knows he is loved by so many people," the family concluded.
MasterChef Junior judge Gordon Ramsey said he was "heartbroken" by the news. "Ben, you were an incredibly talented home cook and an even stronger young man," the chef wrote in homage. "Your young life has had such difficult twists and turns, but you have always persevered. I loved our time cooking and laughing together on set. "
Watkins appeared in the sixth season of the culinary competition series and won the hearts of viewers. He is remembered for his positive attitude from fans and loved ones.
"Despite all the pain and illness Ben went through, he never complained," Watkins' uncle and legal guardian, Anthony Edwards, told the Chicago Tribune. Edwards, who had been at Watkins' bed for months, said his nephew had been "tortured" by the pain and clinical effort to beat him.
"We prayed for a different result," Edwards added. But Ben's lungs could no longer provide him with the air he needed to breathe. It was devastating. "
Watkins worked at his family's Bodacious Barbecue, Bakery & Deli restaurant – named after him – but was closed after his parents died. Watkins' father shot his mother, and investigators determined it was a homicide. Still, Watkins dreamed of opening his own bakery or restaurant one day, according to the Chicago Tribune.
Watkins did not lose his positive outlook on life after the tragedy. "I'm one of the lucky ones because I have a grandmother and an uncle who love me," Watkins once told Edwards.
"Ben's life was spectacular in a way. Every corner he turned had become a statement. It's comforting to know that he no longer has to experience such pain and suffering, "Edwards said.
Here's an episode in which Watkins thought he was about to be eliminated from the Ramsey show, but advanced to the race.
Call all HuffPost super fans!
Sign up for membership to become a founder and help shape the next HuffPost chapter