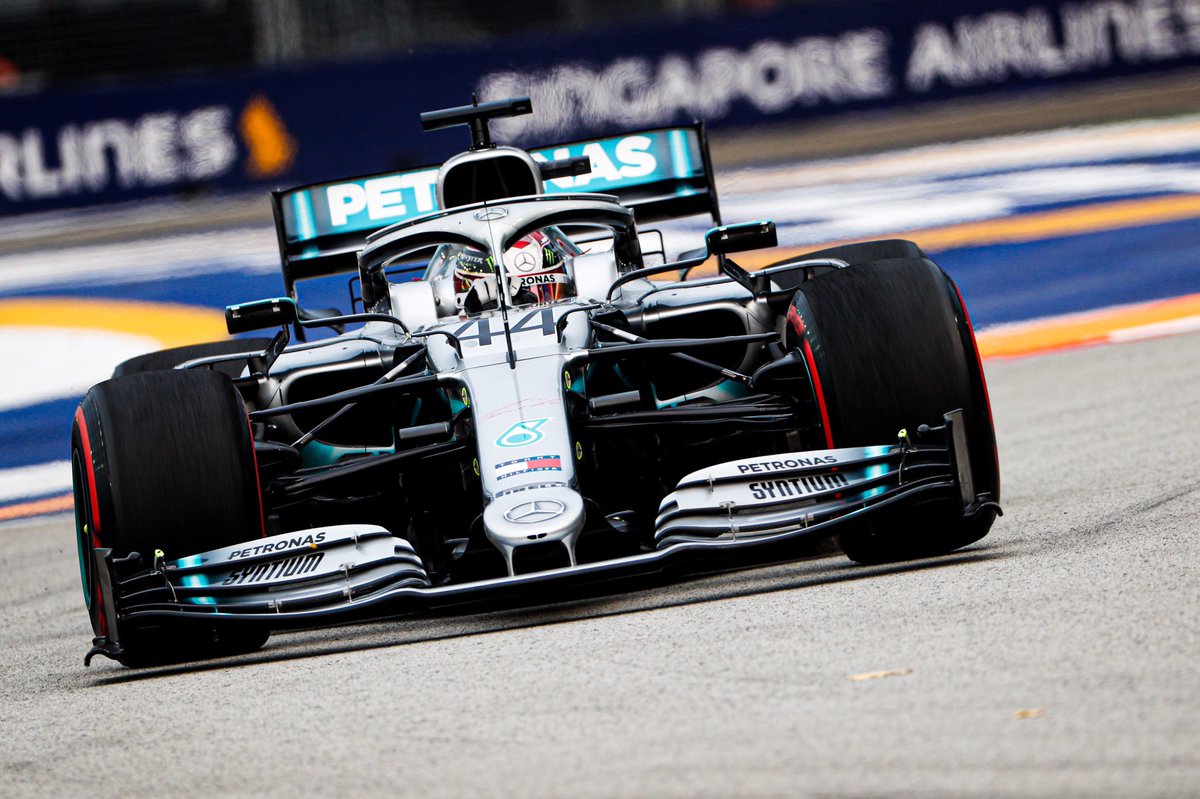 Mercedes is under investigation for breaching the fuel temperature limit during Singapore's first free practice session on Friday
F1 technical delegate Jo Bauer informed the Singapore Grand Prix stewards that the fuel assigned to Lewis Hamilton's W10 in FP1 was cooler than the
"The temperature of the fuel intended for immediate use in car number 44, measured at 17:44 with an FIA approved and sealed sensor, was more than eleven degrees centigrade (20.3 ° C) below the ambient temperature recorded by the FIA ​​appointed weather service provider one hour before the first free practice session (32 ° C), this not being in compliance with Article 6.5.2 of the 2019 Formula One Technical Regulations, "stated Bauer's note.
"I am referring this matter to the stewards for their consideration."
The FIA ​​regularly scrutinizes fuel temperature limits as lower temps have the capacity to induce performance gains.
No sporting sanction is at risk for Mercedes or Hamilton, but the German outfit could be hit with a financial penalty based on a similar offense committed by Alfa Romeo in Austria earlier this year.
In that instance, the Swiss outfit was handed a 5,000 euros fine by the FIA.
Gallery: The F1

Drivers
Keep up to date with all the F1 news via Facebook [19659010] and Twitter
<! –
->