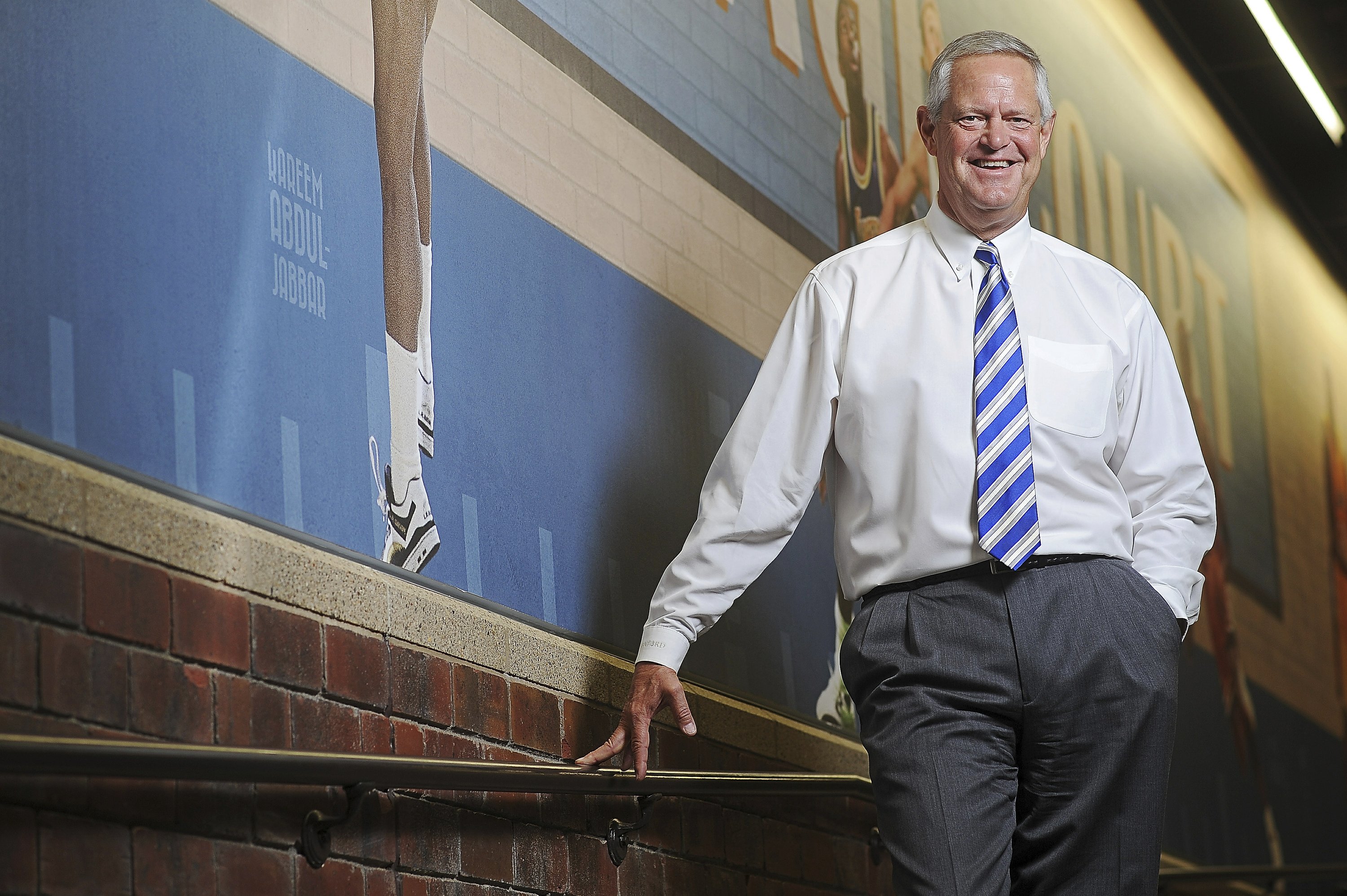 MINEAPOLIS (AP) – The head of one of the largest regional health systems in the Midwest told his staff that he had recovered from COVID-19 and returned to the office – without a mask.
Sanford Health President and CEO Kelby Crabenhoft said in an email Wednesday that he believes he is now immune to the disease "for at least seven months and maybe years to come" and that there is no threat of passing it on to anyone. mask would be for display only.
The e-mail from Krabbenhoft, who is not a doctor, comes as hospitals across the region, including his own network, struggle to respond to some of the worst waves of coronavirus patients in the country. And this comes at a time when wearing masks remains a politicized issue in many countries.
Headquartered in Sioux Falls, South Dakota, Sanford Health has 46 hospitals and more than 200 clinics concentrated in South Dakota, North Dakota, Minnesota and Iowa. It employs about 50,000 people. The Dakota have the worst prevalence in the country in weeks, with Iowa close behind while Minnesota catching up.
"For me, wearing a mask opposes the efficacy and purpose of a mask and sends a false message that I am susceptible to infection or could transmit it,"
; Krabbenhoft wrote in an email received from The Associated Press. "I have no interest in using masks as a symbolic gesture. … My team and I have a duty to express the truth, the facts and the reality, not to feed the opposite. "
South Dakota Gov. Christy Noem declined to impose mandate for a mask across the state. North Dakota Gov. Doug Burgham did so last week after months of pressure. Other Republican governors, including Iowa's Kim Reynolds, have begun changing their terms. as their hospitals fill up. Minnesota Democratic Governor Tim Waltz ordered one back in July.
Krabbenhoft did not immediately respond to a request for an interview on Friday. But five top Sanford Health executives subsequently sent an email to employees on Friday, trying to return his statement.
"We know that words matter and words have power, and we regret that the message has left many disappointed and disappointed," said a letter from Chief Operating Officer Matt Hawks and others. They went on to say: "Whether you have had the virus or not, it is advisable to wear a mask when you cannot be socially distanced. Our camouflage policy for Sanford Health remains unchanged. "
In a separate statement, Executive Vice President Mika Aberson said Krabbenhoft's email was based on his own experience with COVID-19 and his personal views on the virus.
"They do not reflect the views of our health care system as a whole," Aberson said. "Sanford Health's position is the same as always – constantly wearing masks, avoiding crowds and staying home if you are sick are crucial to preventing the spread of the virus."
Sanford Health requires clinic staff and visitors to hospitals and clinics to wear masks, according to its website. The statements of the executives do not refer to whether Krabbenhoft will have to comply with the requirements of the company for masks.
The CEO did not explain in his email why he thought he had been immunized for at least seven months. Scientists still don't know if a coronavirus once protects against future diseases or how long the protection can last. It is not clear how long an infected person can spread the virus, but scientists believe that people usually clear it within about 10 days of the onset of symptoms, unless they have a weak immune system or some other condition.
Krabbenhoft acknowledged that the masks were a good idea for people who had not contracted the virus and were therefore at risk of acquiring it and then spreading it.
"It's important for them to know that masks are just smart to use and in their best interest," he wrote.
But Dr. Katie Anderson, president of the North Dakota Chapter of the American Academy of Pediatrics, said Crabenhoft's message was "definitely not helpful" and "a particularly dangerous message to be sent to North Dakota right now."
It's hard for ordinary people to know what to believe given all the conflicting messages they receive, Anderson said. And she said it's important for people to know he's not a doctor.
"Leaders across the country and across the country need to understand the power of leadership," Anderson said. "The power of leadership is not just telling others what to do. The strength of leadership is in modeling the behavior that others need to follow. "
Tessa Johnson, president of the North Dakota Nurses Association, called Krabbenhoft's message "discouraging."
"I think one of the things is that we really tried to get public support for wearing a mask and social distance," she said. "And when a public figure says the opposite, it just confuses people."
Crabenhoft told the Argus leader in Sioux Falls for a post released Friday saying he doesn't think South Dakota needs a mask mandate. He said his hospital system was in a good position to deal with any increase in COVID-19 patients before vaccines became widely available.
"At this point, we think we've mastered it," Krabenhoft said. "There is no crisis."
But another major regional health system based in Sioux Falls, Avera, told a South Dakota lawmaker on Friday that it now supports the mandates, having not been supported before. In a letter to Democratic Representative Linda Duba, Avera's CEO, said the organization was "forced to change our position" given the increase in COVID-19 patients, the fatigue of its front-line caregivers and support for a healthy workforce and maintenance. schools.
The US Centers for Disease Control and Prevention advises people to wear masks because they help prevent the spread of coronavirus, whether they know it or not. He also says masks can also protect carriers who are not infected, albeit to a lesser extent.
___
Associated Press reporter Stephen Groves of Sioux Falls contributed to the report.
Source link