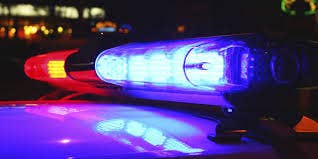 A Missouri employee shot in response to a call to North Saint Louis County has died, and is suspected in custody, according to the police. , was identified as an officer who was shot and killed while answering a bad business report, the head of the department John Bukhanan told reporters on Sunday.
Chief Buhanan spoke to reporters at a hospital in St. Louis where Langsdorf was taken after the shooting. Buchannan said that the pistol had been found out of the scene.
He said Langsdorf had responded to a business in Weston, which was about 15 minutes drive from St. Louis, about 4:30 am. And about five minutes later, a call was made for "one of our officers . "
Maryland Heights, a police station also in St Louis County, writes on Sunday:" We are deeply saddened to hear about the crossing of a Northern District police officer. This is a meaningless tragedy that should not have happened. Our thoughts and prayers go to the family and friends of the officer. Buchannan said the investigation was ongoing and more information would be released on Monday morning.
Source link