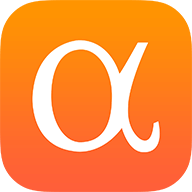 Results of an early safety study evaluating Moderna 09.30 NASDAQ: MRNA The COVID-19 vaccine candidate, mRNA-1273, in adult adults has been shown to produce neutralizing antibodies in accordance with the levels observed in younger adults. The data has just been published in New England Journal of Medicine.
The phase 1 study, conducted for the first time in adults aged 18-55 years, tested two doses of the vaccine (25 micrograms and 100 micrograms) in 40 people analyzed in two groups, aged 56-70 and 71+.
Participants receiving doses of 1
00 micrograms elicited immune responses on an equal footing with younger adults.
No serious adverse events were observed with regard to safety. The most common side effects are headache, fatigue, myalgia (muscle pain), chills and pain at the injection site. There were two severe adverse events, fever in a participant in the shoulder 56-70 who received 25 micrograms and fatigue in a subject in the shoulder 71+ who received 100 micrograms. A total of 71 adverse events were reported, 17 considered mRNA-1273 related.
A large-scale phase 3 study is under way.
Shares 3% low volume presale.