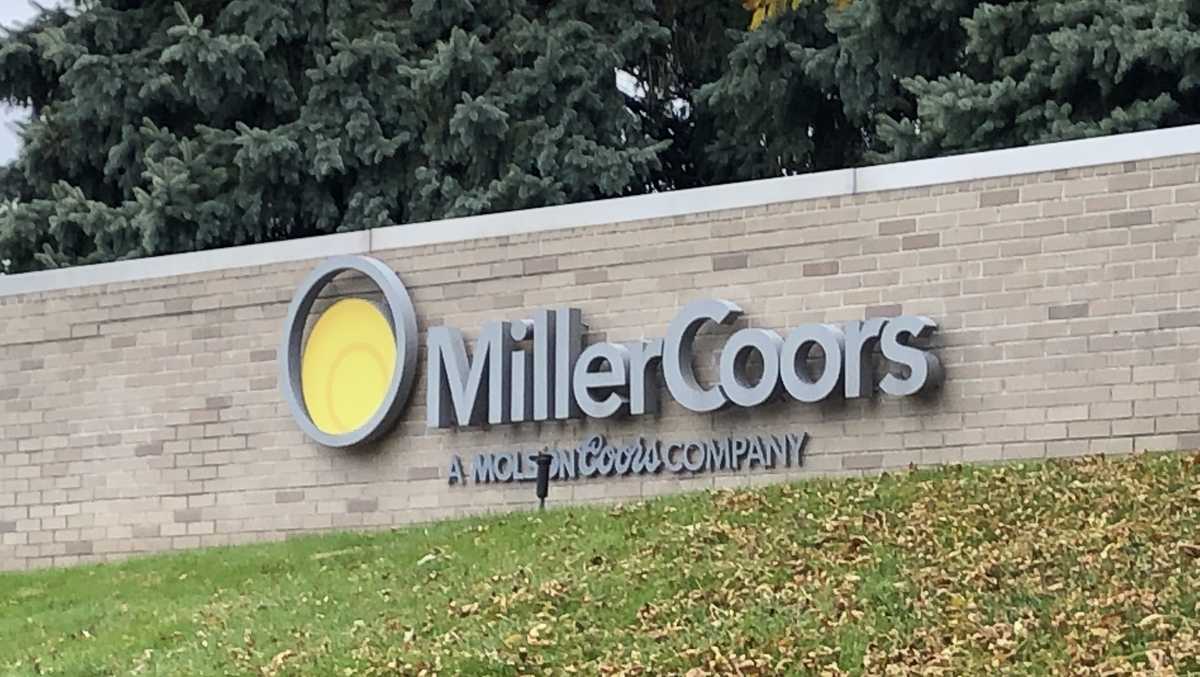 MillerCoors has just announced a major reorganization.Molson, MillerCoors' parent company, dropped Miller on behalf of the brand. The company will be known as the Molson Coors Beverage Company. According to a press release on his website, corporate jobs will move to Milwaukee. The brewery will eliminate up to 500 other jobs outside Milwaukee. Molson Coors President and CEO Gavin Huttley outlined a comprehensive restructuring and revitalization plan aimed at streamlining. the organization and reinvests $ 150 million a year in business worldwide. The changes take effect on January 1, 2020. "Our business is at a tipping point," Hattersley said in a statement. "We can continue on the path we've been going for several years, or we can make the significant and difficult changes we need to get back on track." The changes include a new corporate leadership team. Molson Coors will close its Denver office and The company said that "most support functions, including finance, information technology, supply, supply chain, legal and human resources, will be consolidated in Milwaukee." Miller products will remain, but also Here the brand will be included internationally. "According to me no choice. You have to change," said Hattersley. the changes "will put us on the path to achieving steady growth at the top, allowing us to do things that are simply not possible today." The new name, Hattersley said, "talks a lot about who we are and what is possible for our business "We cannot and will not wait," Hattersley said at the end of his employee's note. "We will move faster and free up resources. We will invest in our brands and in our capabilities. We will regain the glory of the past and create a brighter future for the Molson Coors beverage company. Molson Coors also announced Wednesday that it lost $ 403 million in the third quarter. Miller sawing started in Milwaukee in 1
855 and became MillerCoors in a joint venture with Coors Brewing Company in 2008. Major Tom Barrett will speak about the change on Wednesday afternoon. WISN 12 News gathers more information about this breaking story. This article will be updated throughout the day. Receive new notifications with the WISN 12 app or our email newsletters. Follow us: Facebook | Twitter | Instagram | YouTube
MILWAUKEE –
MillerCoors has just announced a major reorganization.
Molson, the parent company of MillerCoors, drops Miller on behalf of the mark.
The company will be known as the Molson Coors Beverage Company.
According to a press release on their website, corporate jobs will move to Milwaukee.
The brewery will eliminate up to 500 other jobs outside Milwaukee.
Molson Coors President and CEO Gavin Hattersley has developed a comprehensive corporate restructuring and revitalization plan aimed at optimizing the organization and investing $ 150 million annually in its business worldwide.
The changes take effect January 1, 2020.
"Our business is at a tipping point," Hattersley said in a statement. "We can continue on the path we have been following for several years, or we can make the significant and difficult changes that are necessary to get back on track. "
The changes include a new corporate leadership team.
Molson Coors will close its Denver office and turn Chicago into its North American headquarters. [19659004] The company stated that "most support functions, including finance, information technology, supply, supply chain, legal and human resources, will be consolidated in Milwaukee."
Miller products will remain, but the brand name will not be included internationally. [19659004] "In my opinion, there is no choice. We need to change," Hattersley said. The changes "will put us on the path to steady growth at the top, allowing us to do things that are simply not possible today."
The new name e, says Hattersley, "talks a lot about who we are and what is possible for our business."

, "We will move faster and release resources. We will invest in our brands and our capabilities. We will regain our glory and create a brighter future for the Molson Coors beverage company."

Molson Coors also announced Wednesday that it had a $ 403 million loss in the third quarter.
Miller brewing begins in Milwaukee h 1855 and became MillerCoors in a joint venture with the Coors Brewing Company in 2008.
Mayor Tom Barrett will talk about the change on Wednesday afternoon. article will be updated throughout the day.
Receive up-to-date news alerts with the WISN 12 app or our email newsletters.
Follow us: Facebook | Twitter | Instagram | YouTube