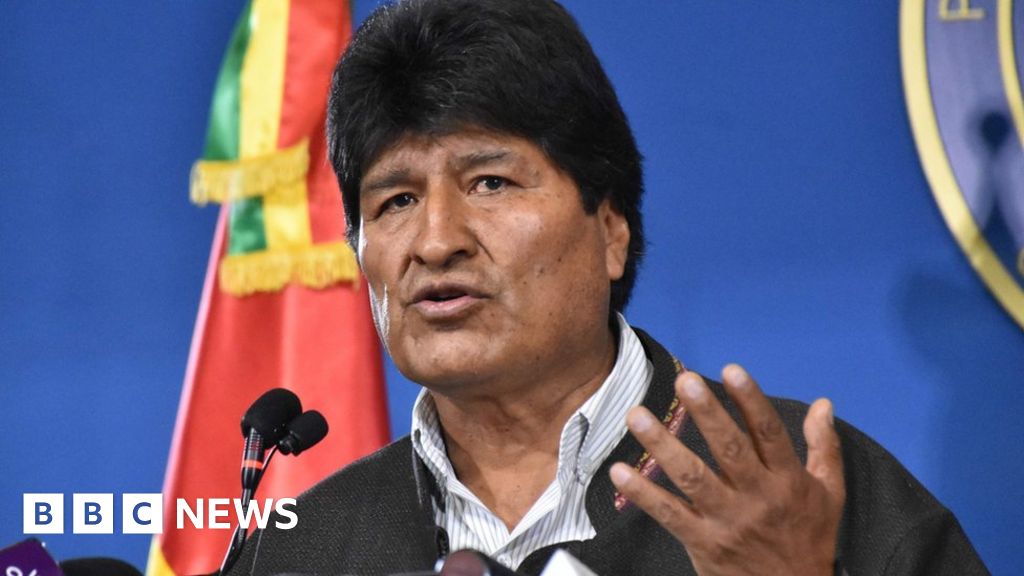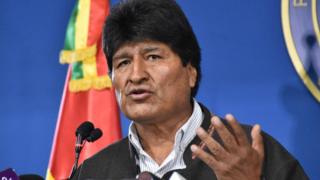 Bolivian President Evo Morales said he would call a new election after international observers questioned the validity of their victory last month.
The election monitoring organization of the United States of America (OAS) calls for the result to be canceled.
Mr Morales' announcement comes after weeks of anti-government protests over reported irregularities and fraud.
The president, who was first elected in 2006, denied any wrongdoing and ignored calls for resignation.
In his message on Sunday, he also said that the electoral body of the country would be redrafted before the poll, with parliament electing its members.
Why are protesters on the streets around the world
Mr Morales, who is Bolivia's first root president, told reporters that he
"We all have a duty to pacify Bolivia," he said.
What did the SLA say?
In its preliminary report on Saturday, the OAS said it had discovered "clear manipulations" of the voting system in Bolivia and could not confirm the outcome of the race on October 20.
During the audit, he stated that he had discovered physical records with changes and forged signatures and evidence of large-scale data manipulation.
The international body concluded that it was unlikely that Mr Morales would win the 1
0% margin needed to win the first round.
Why is there opposition to the election results?
Bolivia is shaken by protests, strikes and obstacles since election night.
At least three people were killed in the clash. The mayor of a small town was also attacked by protesters earlier this week, who dragged her barefoot on the streets, covered her with red paint and forcibly cut her hair.
The tension first flared after the number of results was inexplicably paused for 24 hours,
The end result gave Mr Morales just over 10% the lead he needed to win immediately, giving him a fourth consecutive term.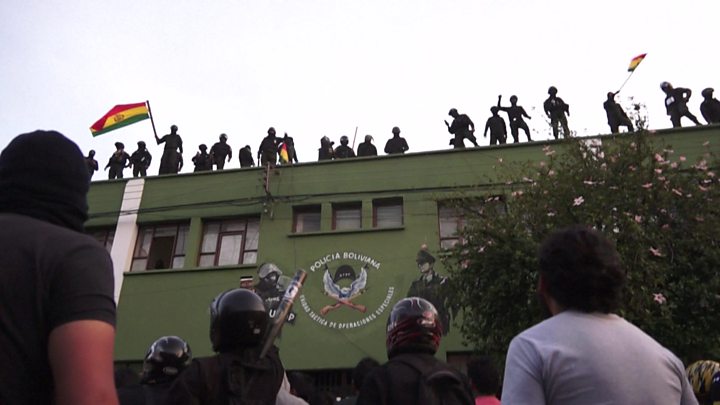 Carlos Mesa, an election participant, asked the Bolivian Congress on Friday to pass an emergency bill to prepare for new elections.
As the protests escalated on Saturday, opposition supporters overran two state-run media in La Paz and oust them.
On the same day, a number of uniformed police officers also joined crowds of protesters in several major demonstrations.
Mr Morales condemned the seizure of television and radio stations, but the Bolivian Secretary of Defense said there were no plans to deploy the military to quell the uprising.
Bolivia's armed forces also called for a crisis to be resolved through democratic means.
Source link