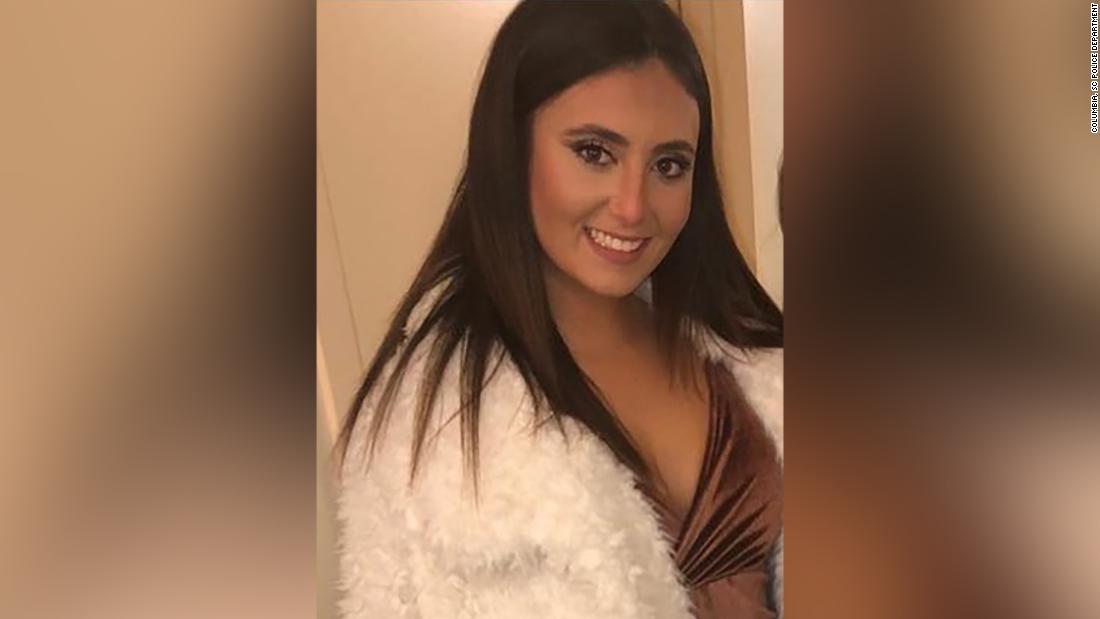 Her daughter, Samantha Josephson, 21, was found dead in a field Friday afternoon about 14 hours after getting into a vehicle she mistakenly thought was her Uber, said police in Columbia, South Carolina. After Rowland's arrest, police found Josephson's blood and her cellphone in his vehicle, police said.
"His selfish, unspeakable and violent actions have created a hole in the universe," Marci Josephson said. "A hole in our universe and we see the unimaginable ripple …"
She said her daughter worked hard, she was due to graduate from USC in May and had planned to go to law school in September. Mark Josephson said she did not understand how a person could "randomly select a person, a beautiful girl and steal her life away."
"There are no words to describe the immense pain, his actions have caused our family and friends, he has taken away a piece of our heart, soul and life," Josephson said. she thought she was her Uber, police say. She was found dead in a field "
; data-src-mini="//cdn.cnn.com/cnnnext/dam/assets/190330181556-03-missing-south-carolina-college-student-small-169.jpg" data-src-xsmall="//cdn.cnn.com/cnnnext/dam/assets/190330181556-03-missing-south-carolina-college-student-medium-plus-169.jpg" data-src-small="http://cdn.cnn.com/cnnnext/dam/assets/190330181556-03-missing-south-carolina-college-student-large-169.jpg" data-src-medium="//cdn.cnn.com/cnnnext/dam/assets/190330181556-03-missing-south-carolina-college-student-exlarge-169.jpg" data-src-large="//cdn.cnn.com/cnnnext/dam/assets/190330181556-03-missing-south-carolina-college-student-super-169.jpg" data-src-full16x9="//cdn.cnn.com/cnnnext/dam/assets/190330181556-03-missing-south-carolina-college-student-full-169.jpg" data-src-mini1x1="//cdn.cnn.com/cnnnext/dam/assets/190330181556-03-missing-south-carolina-college-student-small-11.jpg" data-demand-load="not-loaded" data-eq-pts="mini: 0, xsmall: 221, small: 308, medium: 461, large: 781″ src="data:image/gif;base64,R0lGODlhEAAJAJEAAAAAAP///////wAAACH5BAEAAAIALAAAAAAQAAkAAAIKlI+py+0Po5yUFQA7″/>