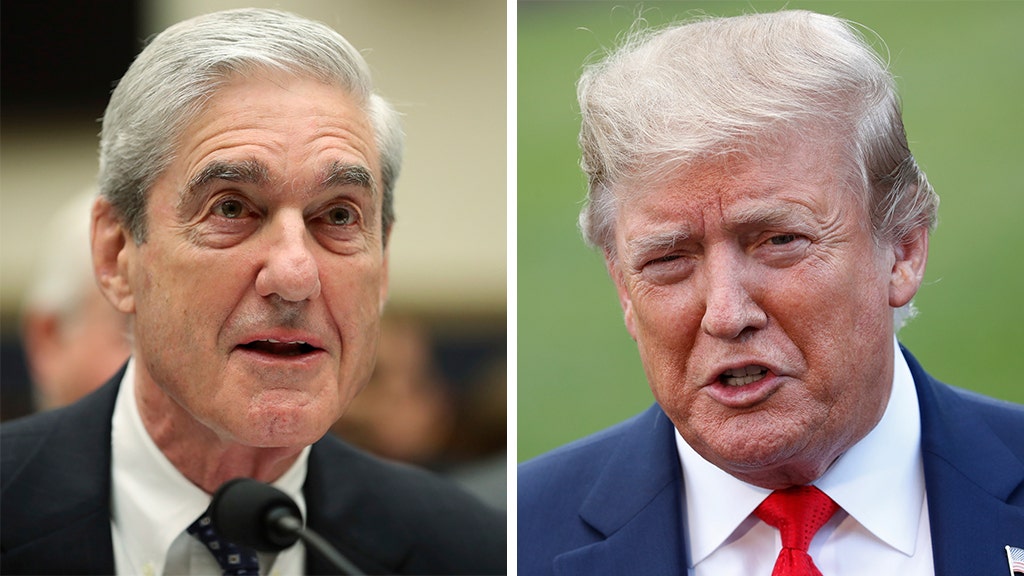 A top prosecutor from Robert Mueller's special lawyer has challenged a New York Times report that then Deputy Attorney General Rod Rosenstein limited Mueller's investigation by preventing him from investigating President Trump's financial ties to Russia.
According to the Times, former law enforcement officials said Rosenstein secretly told Mueller not to take the Russian road without telling the FBI. After the report was released, prosecutor Andrew Weissman challenged it.
GRAHAM SAYS FBI DECLASSIFIED DOCUMENTS SHOW A "DOUBLE STANDARD" FOR CLINTON AND TRUST CAMPAIGNS
"Today, the NYT story is wrong, claiming it is a secret order from the DOJ banning Mueller̵
7;s counterintelligence investigation," without telling the bureau, "Weissman tweeted Sunday night. "Dozens of FBI agents / analysts have been incorporated into the Special Advisory Service and we have never been told not to hide anything from them."
Weissman added that the Times also incorrectly reported that Rosenstein had come to the conclusion that they lacked a valid reason to investigate Trump's personal ties with Russia.
SENATE INTEL SAYS FBI GIVES "UNFOUNDED CREDIT" FOR STEEL FILE, RUSSIA "TRANSFERED ADVANTAGE" TO TRUMP TRANSITION TEAM
Weissman cites the Justice Department's appointment order, which names Mueller as special adviser, according to which Mueller is empowered to investigate, among other things, "any links and / or coordination between the Russian government and those involved in President Donald Trump's campaign." ".
Russia's investigation has recently attracted attention since the Senate Intelligence Committee published the fifth and final volume of its report on Russia's interference in the elections earlier this month.
Click here to get the FOX NEWS app
The report notes that Russia has "taken advantage" of members of Trump's transition team and their "relative inexperience in governing, opposing Obama administration policies and Trump's desire to deepen ties with Russia to pursue informal channels. on which Russia can conduct diplomacy ".
Fox News' s Brooke Singman contributed to this report.
Source link