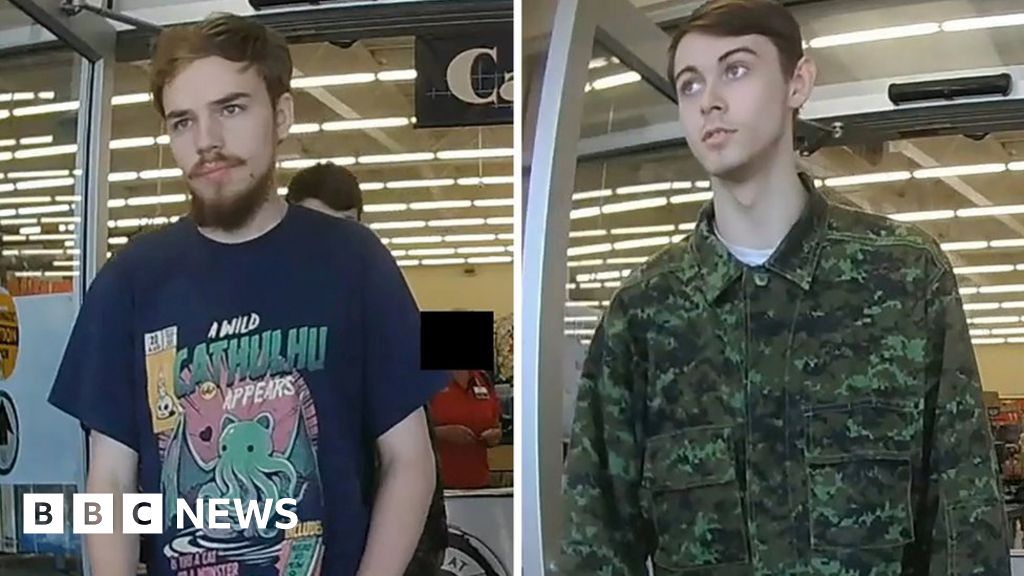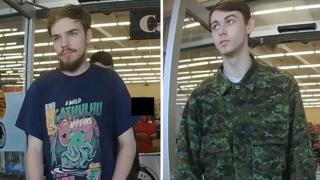 Two fugitives in Canada have confessed to killing three people in videos recorded before killing their lives, according to police.
The nationwide pursuit of the couple began after the killings in northern British Columbia in July.
Kam McLeod, 1
9, and Brier Schmegelski, 18, were found dead 3,300 km in Manitoba on 7 August.
They have confessed to the murders in records made on a camera found near their bodies, police say. [19659007] But the authorities failed to disclose the motive.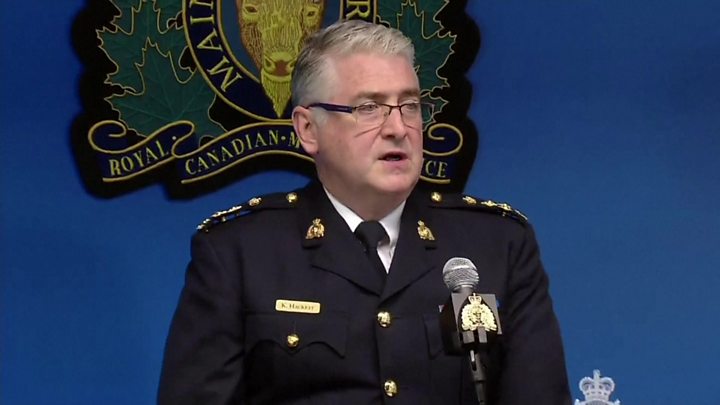 What do footage show?
Details of the records were revealed on Friday when the Royal Canadian Mountain Police (RCMP) issued its findings on the case.
The report says a camera was found containing six videos and three still images.
In the first video, Schmegelski says that they committed the killings. The couple then plan to abduct a boat in order to travel to Europe or Africa.
But in the second video, Schmegelski says that they have reached a fast-moving river and may have to kill themselves, which McLeod agrees to do. They again take responsibility for the three killings and express no remorse.
In the next video, they say they plan to kill more people.
Other videos include details of how they plan to take their own lives and leave a "last will and will".
Police said the videos did not contain "specifics" about the killings or any indication of motive.
"Homicides seem random and possible crimes," RCMP Assistant Commissioner Kevin Hackett told a news conference. [19659022] What do we know about the couple?
McLeod and Schmegelski, both of Vancouver Island, were on their way to Yukon territory for work when they disappeared in mid-July.
The search for the couple began after the death of 23-year-old Australian national Lucas Fowler, his 24-year-old American girlfriend Chinna Dease and Canadian botany teacher Leonard Dyke, aged 64.
All three were shot dead in northern British Columbia.
McLeod and Shmegelski were found dead in a wooded area near the city of Manitoba Gilam on 7 August.
Source link