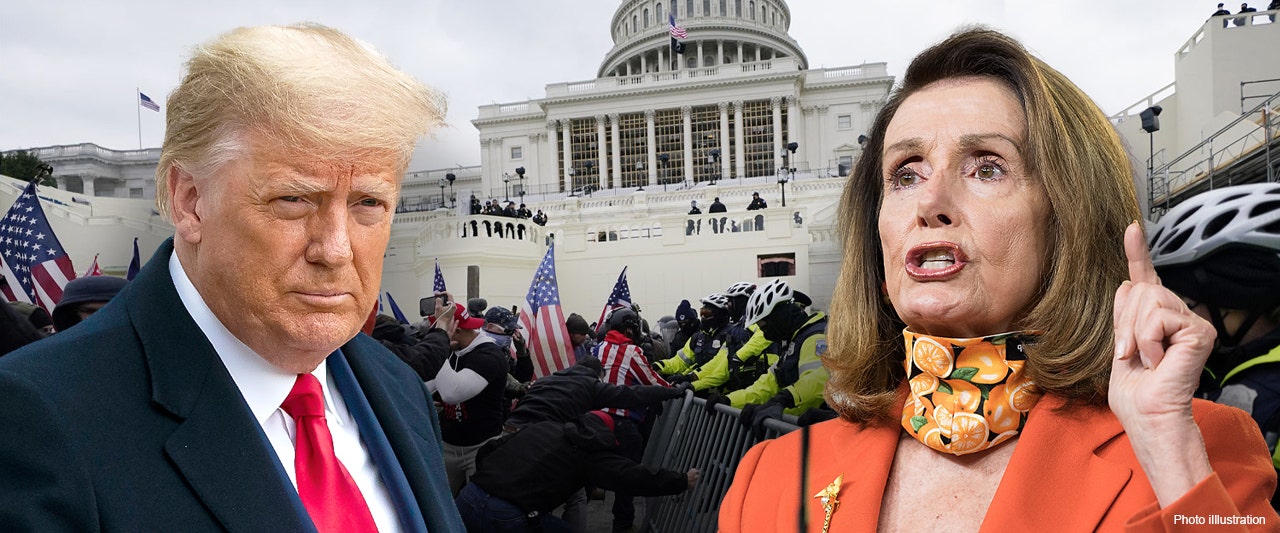 President Trump is "crazy, pointless, dangerous" and deserves to be prosecuted, Parliament Speaker Nancy Pelosi said in an interview scheduled for Sunday night at 60 Minutes.
The San Francisco Democrat sat down to talk to Leslie Stahl from CBS News last week after the siege of the Capitol on Wednesday by a crowd of protesters.
"Does anyone run the executive branch? Who runs the executive branch?" Stahl asks in a preliminary video posted by CBS, hinting that Trump may have abdicated his position in the disappearing days of his term after criticism for violating the security of the Capitol.
"Well, unfortunately, the man who runs the executive branch is a mad, pointless, dangerous president of the United States,"
; Pelosi said in response.
"And we only have a few days until we can be protected from him. But he has done something so serious that there must be a prosecution against him."
PELOSI: RIOTERS CAPITOL CHOOSE THEIR "WHITENESS" OVER DEMOCRACY
Pelosi, 80, of course, is often the target of anger from President Trump and other Republicans, along with Sen. Chuck Schumer, DN.Y., a Democratic leader in the other house of Congress. The GOP usually sees democratic policy proposals as unnecessary, costly, too restrictive – or some combination of them.
"Fire Pelosi"
At a rally near the White House ahead of the siege of the Capitol, Mo. Brooks, an Alabama Republican and vocal Trump supporter, wore a red Fire Pelosi hat when he addressed the crowd on Wednesday.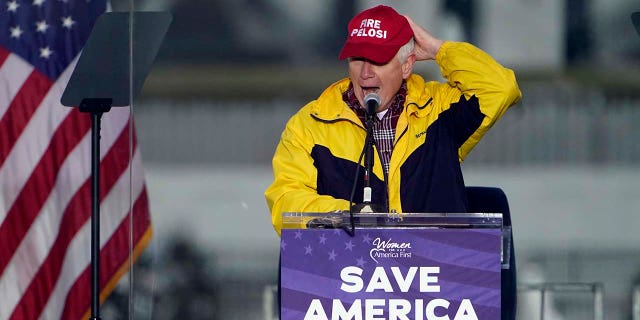 In separate remarks on Saturday, in an online meeting with voters in San Francisco, Pelosi described the siege of the Capitol in a racial sense, accusing participants of choosing their "whiteness" over respect for American democracy.
"It was an insight for the world to see that there are currently people led by this president who have chosen their whiteness over democracy," Pelosi said, according to the Associated Press.
"Nothing is off the table"
Later in the 60 Minutes video, Stahl wondered if lawmakers had declared the 25th Amendment to the Constitution – which outlines steps to remove a seated president – "off the table" in their talks on how to respond to Trump after the Capitol Revolt.
"No, it's not. Nothing is off the table," Pelosi replied.
WHAT IS THE 25TH CHANGE AND HOW DOES IT WORK?
In another CBS preview video, Pelosi describes his experience in the Capitol when protesters gathered outside and then entered the building.
"I was pulled off the podium, just literally pulled off the podium," Pelosi said, suggesting he was referring to Capitol security officials.
The volatile situation saw MPs – Pelosi among them – seeking cover inside the building as protesters raced roughly through corridors and even MPs' offices.
"They said out loud, 'Where's the speaker? We know she has staff. They're here somewhere. We'll find them," Pelosi told Stall, though it's not clear if the speaker meant security personnel or members of the crowd.
The news of the siege included at least two widespread photos related to Pelosi: One shot showed a man wearing a podium that authorities said was from Pelosi's office, and another shot showed a different man sitting in Pelosi's office left his foot up on one of the desks.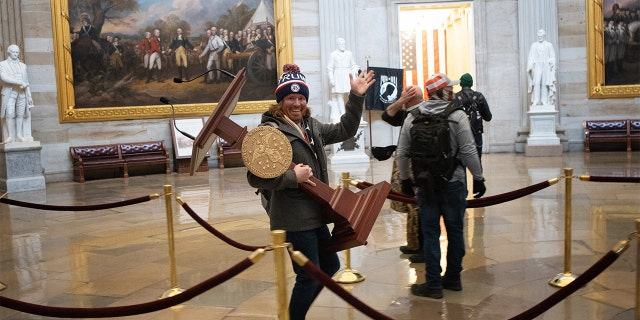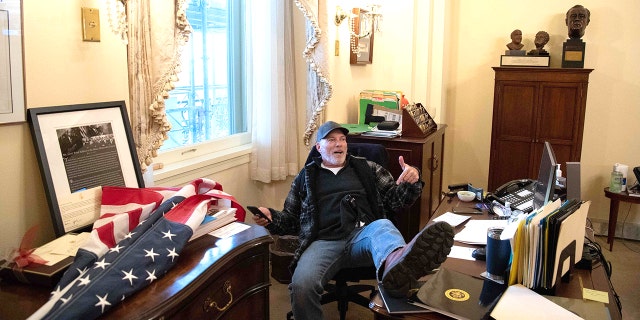 Click here to get the FOX NEWS app
Both men were reportedly arrested in connection with the siege:
The man seen wearing the podium has been identified by authorities as Adam Christian Johnson, 36, who was detained in Pinelas County, Florida. The Justice Department said Johnson was charged with "an charge of knowingly entering or residing in a restricted building or site without legal authority; a census of theft of state property; and a census of forced entry and hooliganism on the grounds of the Capitol. "
The man seen sitting in Pelosi's office has been identified by authorities as Richard Barnett, 60, of Gravet, Arc. He has been charged with forcible entry and theft of public property, among other crimes, and is expected to be extradited to Washington after his arrest in Arkansas, authorities told Fox News.
Audrey Conklin, Louis Casiano and the Associated Press of Fox News contributed to this story.
Source link