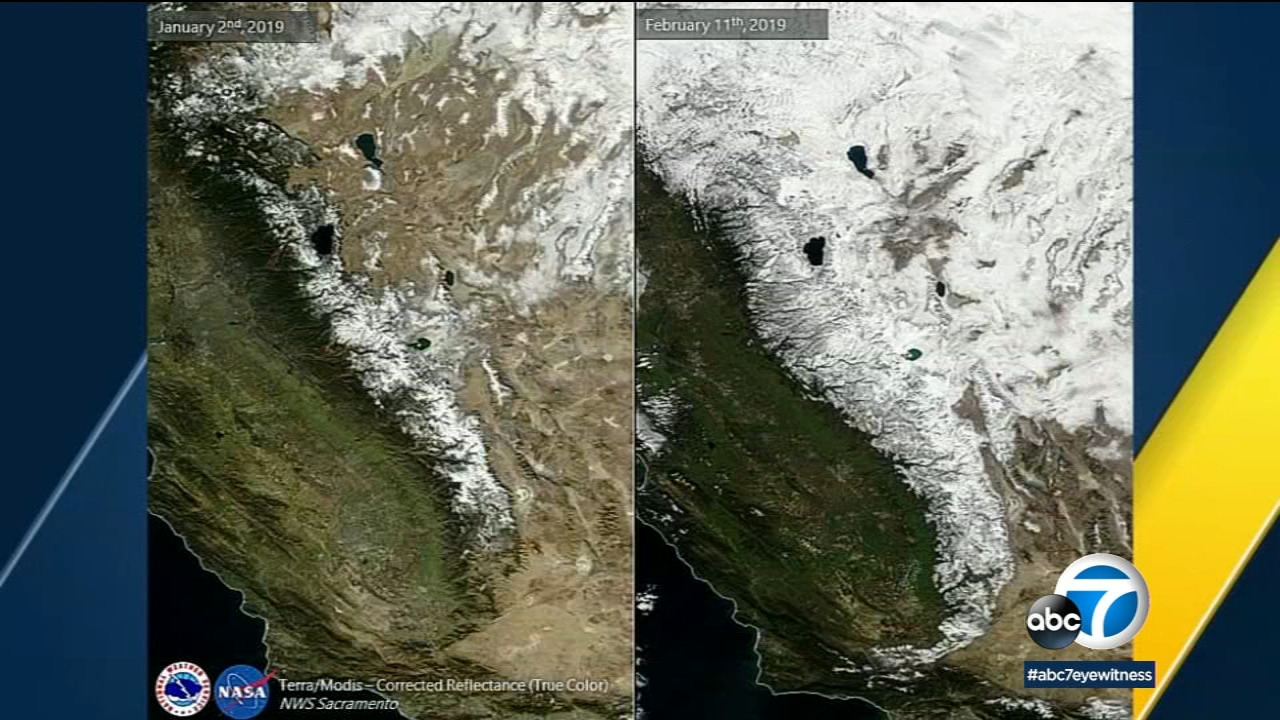 LOS ANGELES (KABC) –
NASA has released satellite images of the huge amount of snow that California has received from the winter storms this year. The other image is from the snow bag earlier this week, which shows a greater amount of dust.
The last storms have led to intense rain and snow, and much is on its way.
(Copyright © 2019 KABC-TV. All Rights Reserved.)
Source link