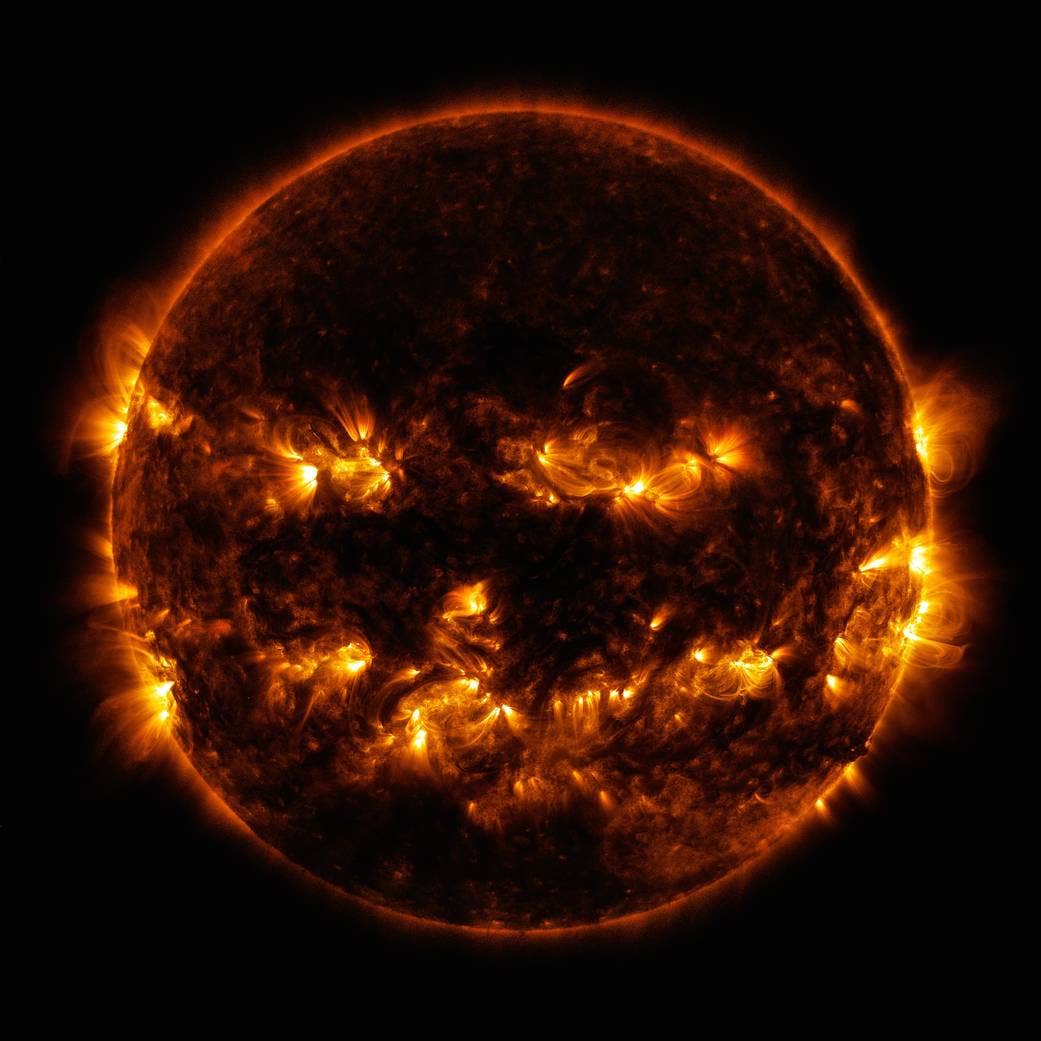 On Sunday, NASA fell into the spirit of Halloween and published an image of the sun that resembled a flaming jack lantern.
NASA DIAMOND SAYS PLUTO MUST BE PLANET
The space agency said the photo was taken on October 8, 2014 by its Solar Dynamics Observatory satellite. Visible flames are ultraviolet light from its active regions.
GET THE FOX NEWS APP
"The active regions in this image appear brighter because they are areas that emit more light and energy," the message said. "They are markers of an intense and intricate set of magnetic fields hanging in the sun's atmosphere, the crown. This image combines two sets of ultraviolet wavelengths … usually colored in gold and yellow to create a special Halloween look."
Source link