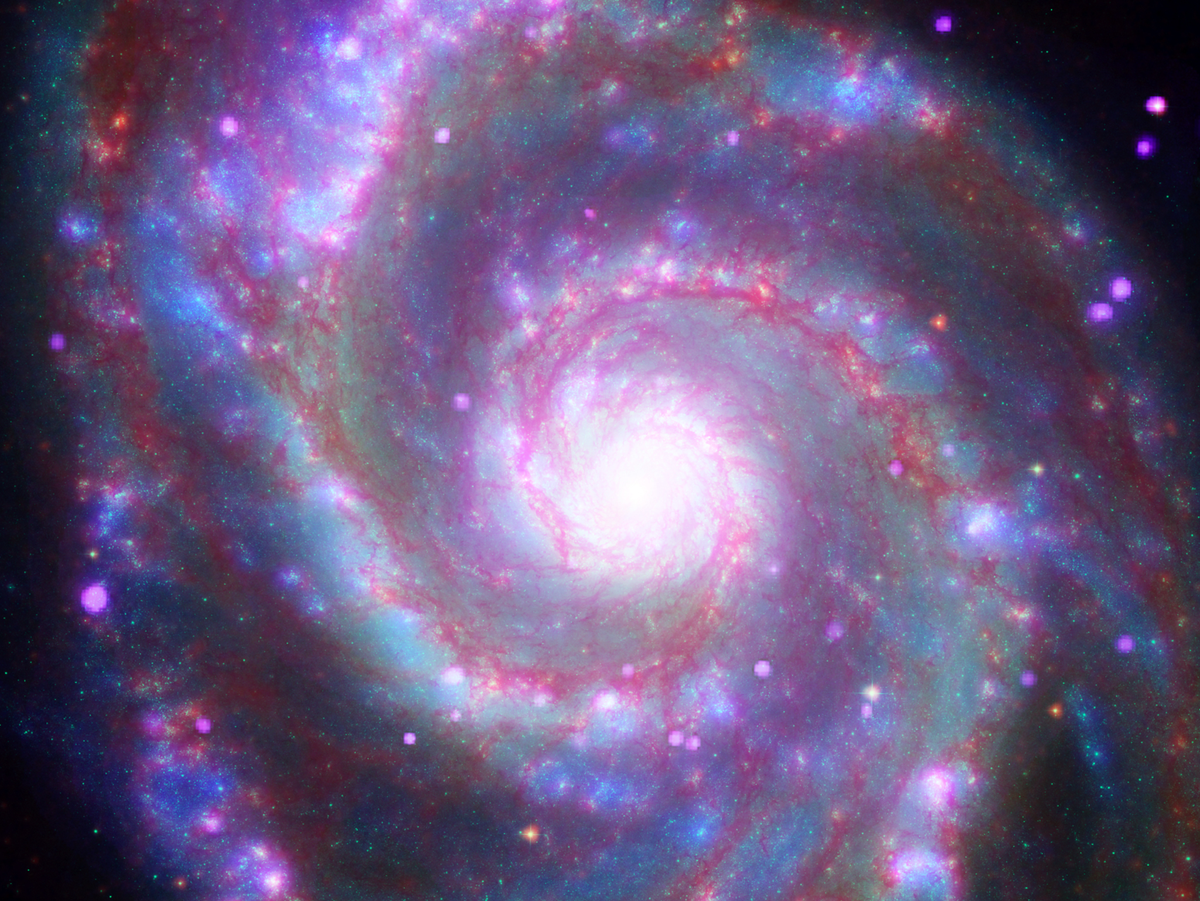 Nasa has released a strange project in which data from space is turned into music so that people can listen to the deepest sounds of our universe.
Three videos were published by his X-ray center Chandra (CXC) and the research program SYSTEM Sounds, taking information from the Hubble Space Telescope.
Visual data was transformed through a process called sonication, converting light waves millions of miles away into sound waves without actually affecting the content.
NASA captured the sounds of the Chandra Deep Field South, collecting the sounds of seven million seconds of X-ray information from supermassive black holes and galaxies in the southern hemisphere.
"With this data sonication, colors dictate tones as the bar moves from the bottom of the image to the top. In particular, the colors to the red end of the rainbow sound like low tones, while the colors to purple are assigned to the higher ones. The light, which looks bright white in the image, sounds like white noise, "describes Nasa.
"The wide range of music frequencies represents the full range of X-ray frequencies collected by Chandra from this region. In the visual color image, this large frequency range in X-rays had to be compressed to be shown as red, green, and blue for low-, medium-, and high-energy X-rays. "
Then there is the Cat's Eye Nebula, formed by huge clouds of dust and gas that are released when the star at its center runs out of helium. These bursts form amazing structures that look like bubbles that expand over time.
"To listen to this data, there is a radar-like scan that moves clockwise from the center point to produce altitude. Light that is farther from the center is heard as higher tones, while brighter light is stronger. X-rays are represented by harsher sound, while visible light data sounds smoother, "says NASA.
"Circular rings create a constant buzzing, interrupted by several sounds from spokes in the data. The rising and falling heights that are heard are due to radar scanning passing through the shells and jets in the nebula. "
The latest addition is the vortex galaxy Messler 51 with huge spiral arms that are tracked clockwise by Nasa's sonication technology.
"The radius is mapped in notes with a melodic minor scale. Each wavelength of light in the image obtained by the Nasa telescopes in space (infrared, optical, ultraviolet and X-ray) is assigned to a different frequency range. The sequence begins with sounds from the four types of light, but then moves separately through the data from Spitzer, Hubble, GALEX and Chandra, "said the agency.
"At wavelengths in which the spiral arms are convex, the terrain creeps upwards until the spiral reaches farther from the core. You can hear a constant quiet hum associated with the bright core, interrupted by short sounds from compact light sources in the galaxy. "
Source link