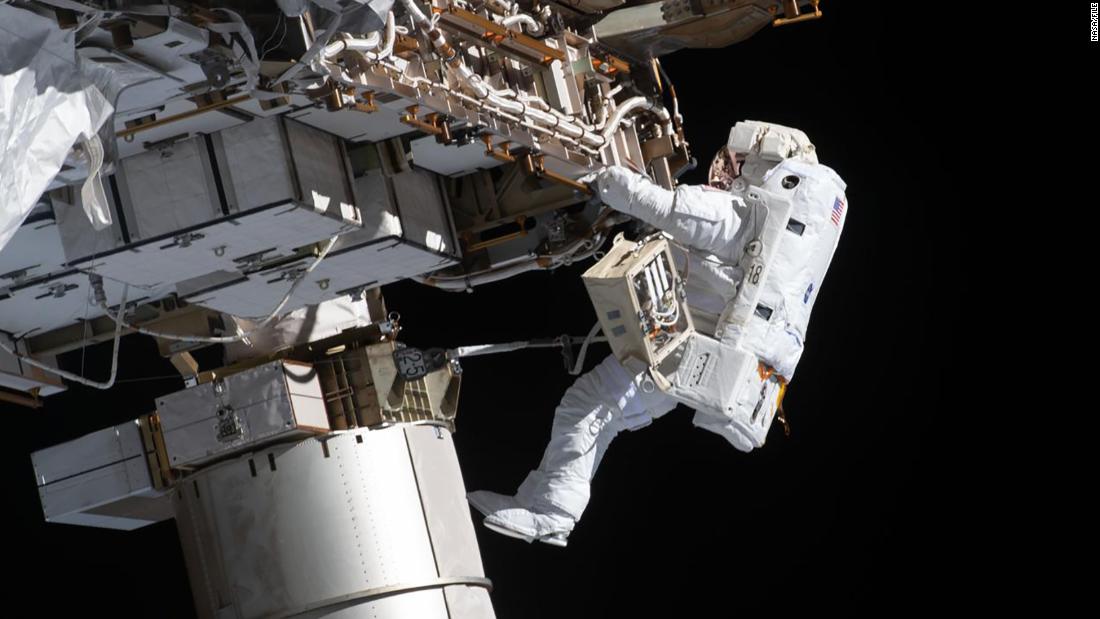 Astronauts Kate Rubins, Victor Glover Jr. and Soichi Noguchi are preparing for two upcoming spacewalks that will take them out of the International Space Station on February 28 and March 5.
Space travel will help continue the improvements of the space station that orbits the Earth. Rubins and Glover are NASA astronauts, and Noguchi is an astronaut with the Japan Space Agency.
Both space trips, lasting about six and a half hours each, will be broadcast live on NASA's website and NASA's television channel.
Space coverage on February 28 will begin at 4:30 a.m. ET, and astronauts are expected to begin their walk at 6 a.m. ET. Space coverage on March 5 will begin at 5:30 a.m. ET, and astronauts expect to leave the hatch around 7:00 p.m. ET.
If this Sunday spacewalk looks earlier than previous spacewalk ̵
1; especially considering it happens on the weekend – well,
it is. But "it's not really a Monday-Friday program," Kenny Todd, deputy program manager for the International Space Station, told a news conference on Wednesday.
This will be the 235th and 236th space exits in the history of the station.
For the first spacewalk, Rubins and Glover will pair up to prepare for upcoming solar upgrades by assembling and installing modification kits. While the station's current solar grids are still functioning well, they are deteriorating. This deterioration is expected, as they are only about 15 years old and were installed in December 2000 – so they exceeded the warranty, so to speak.
Brand new solar grids will be placed in front of six of the arrays currently at the station later this year, increasing the station's capacity from 160 kilowatts to 215 kilowatts, according to NASA. The solar arrays will begin launching to the space station with a SpaceX vehicle in June.
During space, on February 28, Rubins will be a member of Crew 1 in a suit with red stripes, and Glover will be a member of Crew 2 in a suit without stripes.
Rubins and Noguchi will mate for space launch on March 5 to perform a number of tasks, including deaerating ammonia from the early ammonia system, replacing a wireless video receiver, and installing a "amplifier" on Quest's thermal protection cover. This will prevent the lid from blowing out when the atmosphere comes out each time the hatch is opened.
Glover began working on this during his last space trip, adding a stronger magnet to keep the lid closed.
Rubins will be a member of Crew 1 in a red striped suit on March 5, and Noguchi will be a member of Crew 2 in a striped suit.
All three crew members at this time are veteran space travelers. Glover has already taken two spacewalkings since arriving at the space station in November. This will be his third.
Rubins had previously made space trips during her first rotation of the space station in 2016, so this will be her third and fourth spacewalk. And Noguchi will add a fourth spacewalk to his career; he previously took three spacewalks during his shuttle flight in 2005 to help repair the space station.
Source link