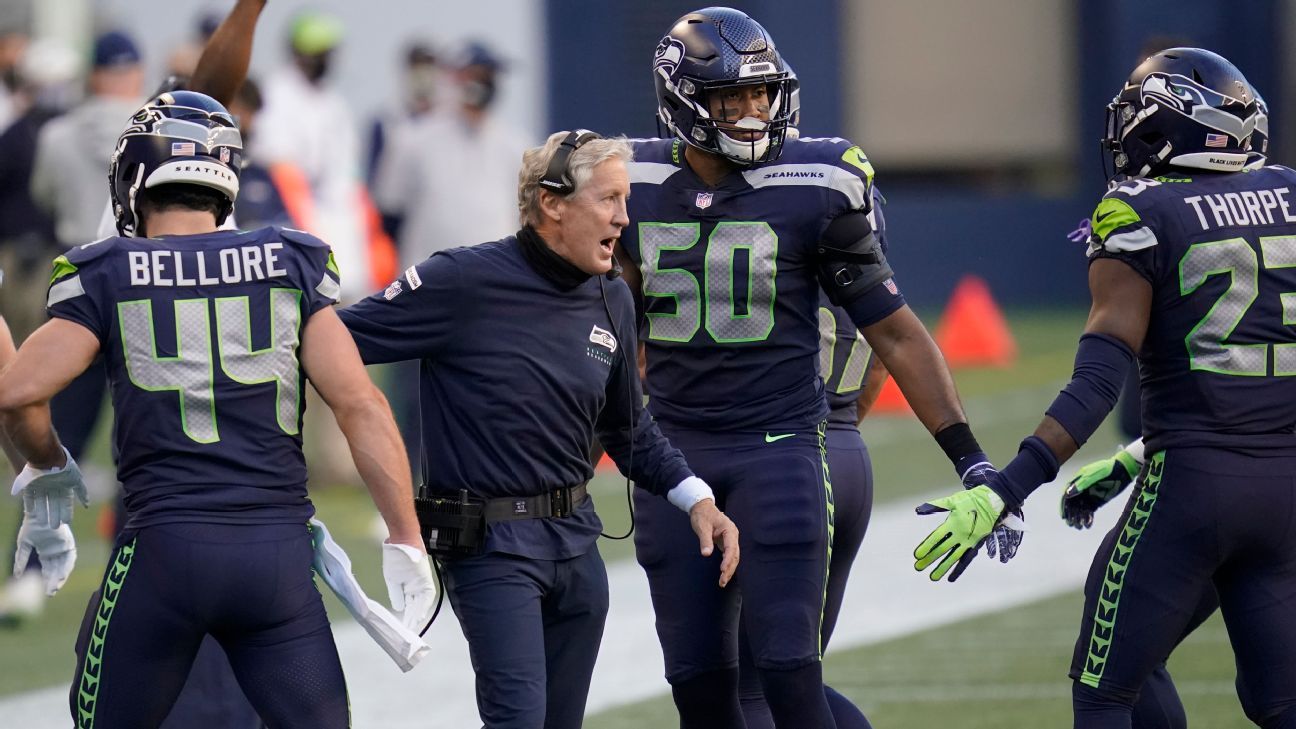 The NFL has fined three head coaches – Vic Fangio of Denver, Pete Carroll of Seattle and Kyle Shanahan of San Francisco – $ 100,000 each for not wearing masks on Sunday, ESPN sources told Adam Shefter.
The league also fined each coach's team an additional $ 250,000, sources said.
Fines of $ 1,050,000 follow in the footsteps of a memorandum sent by the league last Monday, reinforcing its requirement for coaches to wear face covers at all times during matches, threatening discipline for those who do not comply.
The sharply worded message, written by executive vice president of football operations Troy Vincent, came in response to large differences in compliance on the first Sunday of the 2020 season.
Sean Peyton of the New Orleans Saints and John Gruden, whose teams played Monday night in Las Vegas, were also spotted not wearing their masks often in the first half.
Source link