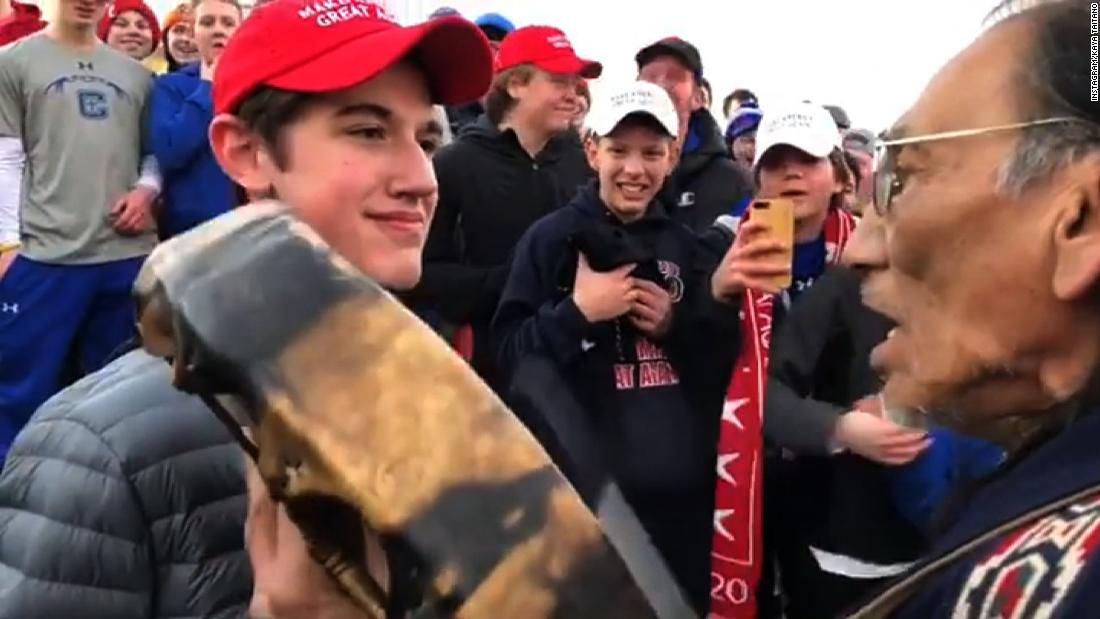 Hemmer law firm DeFrank Wessels wrote a post on his website Tuesday saying lawyers Lin Wood and Todd McMurthy have filed a lawsuit against Nicholas Sandman against the newspaper "Compensatory and Punitive Damage."
Sandman, a student at the Covington School of Catholics, was in Washington on January 18th for the annual "March of Life" meeting with a red hat "Make the Great American again. "In a video that attracted national attention, he met with the Omaha Elder of Nathan Phillips, who played a drum and sang in March of the local peoples at the Lincoln Memorial on the same day
provided an additional context for the meeting, but the first video had gone viral, touching and the widespread accusations of fanaticism, as teenage pictures
spread to social media, and in the second video, a group of black men who identify themselves as members of Jewish Israelis mock the students of the Catholic High School in Covington with a derogatory expression of language and the calling of racist insults to participants in the indigenous rally and other passers-by. the news, including the Washington Post, Associated Press and CNN, reflected the incident and its consequences.
The claim claims that Post was wrongly targeted and harassed Nicholas because he was a white, Catholic student dressed in a red souvenir hat "Make America Great Again" on a trip to the school on March 1
8 for life in Washington, DC .
The appeal also blames the post in a "modern form of McCarism, competing with CNN and NBC, among others, claiming leadership in a massive stream of social media that attacked, blasted and threatened Nicholas Sandman, an innocent child from the high school. "
The Washington Post spokesman told CNN Business that the newspaper" is reviewing a copy of the case and we are planning vigorous protection. "
Sandman defended his actions at that time, saying he was trying to defuse tension and denied claims that someone was acting out of racism.
"I'm not deliberate to stand up to the protesters," Sandman said. "I smiled at one point because I wanted him to know that I would not get angry, threatened, or provoked in more confrontation."
Source link