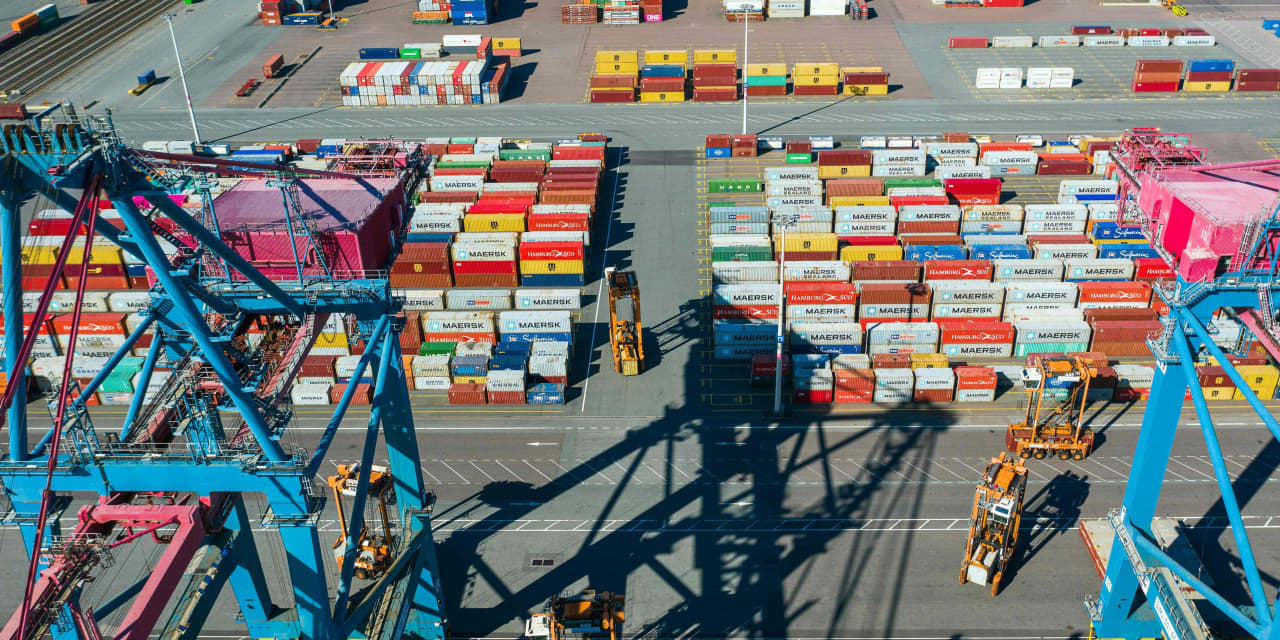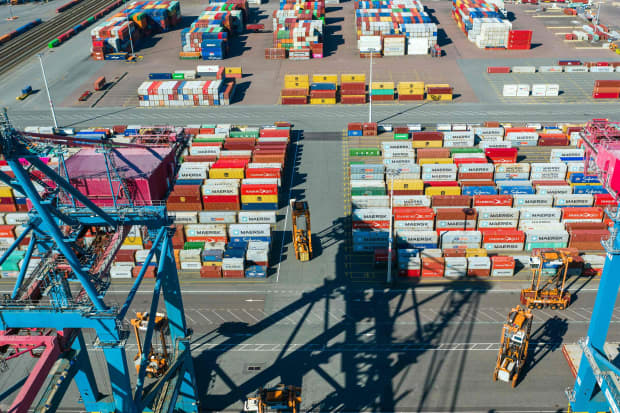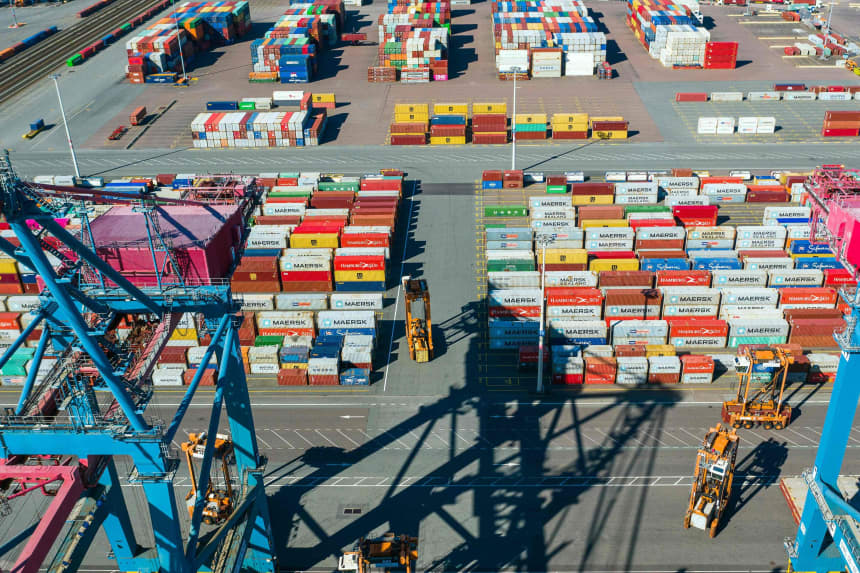 Fund managers are spinning but not chasing stocks after the mass rally from the March lows, according to the latest reading of a popular survey by the stock manager of Bank of America.
The study found that cash levels increased by fund managers to 4.8% of their portfolios in September from 4.6% in August. At the same time, investors spent more money on industrialists, small capitalized stocks and value at the expense of technology, healthcare and big constraints.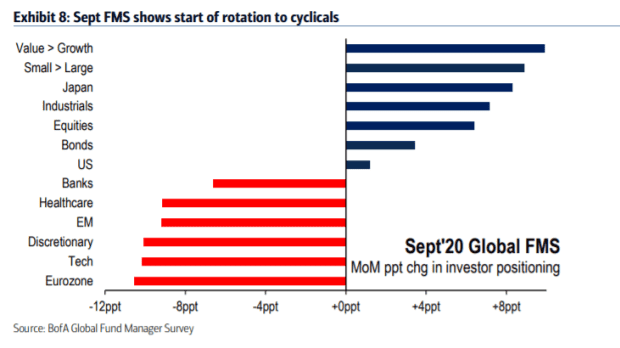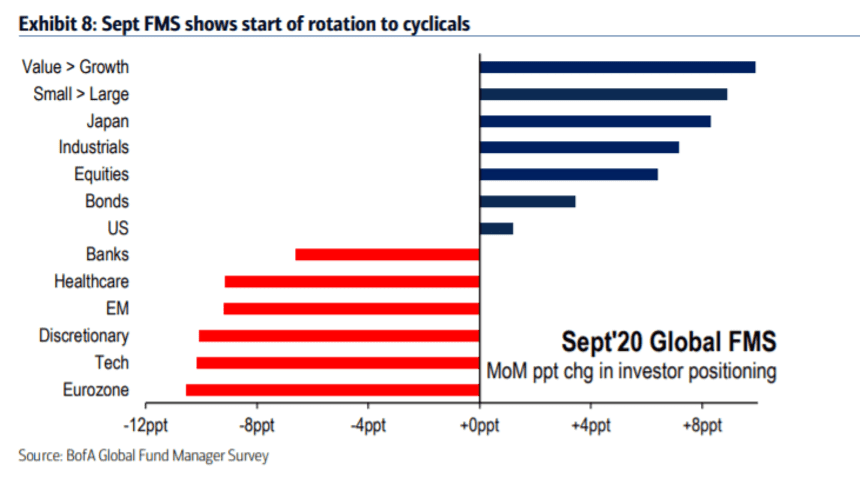 However, fund managers did not rotate regions, still preferring the United States to European, British and emerging markets.
The net 18% are overweight stocks, which is not particularly high in the study's history.
Fund managers are particularly lenient with the United Kingdom, where new concerns about Brexit are being expressed. The net 35% is under the weight of shares in the United Kingdom, which is the worst since March 2018.
The survey shows that banks and energy stocks are not yet loved.
Strategists led by Michael Hartnett said positioning suggested a number of the S&P 500 SPX index,
+ 0.90%
between 3300 and 3600 and that the cyclic rotation is still in its early phase.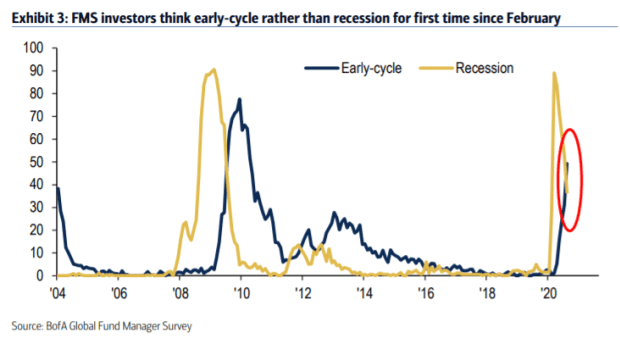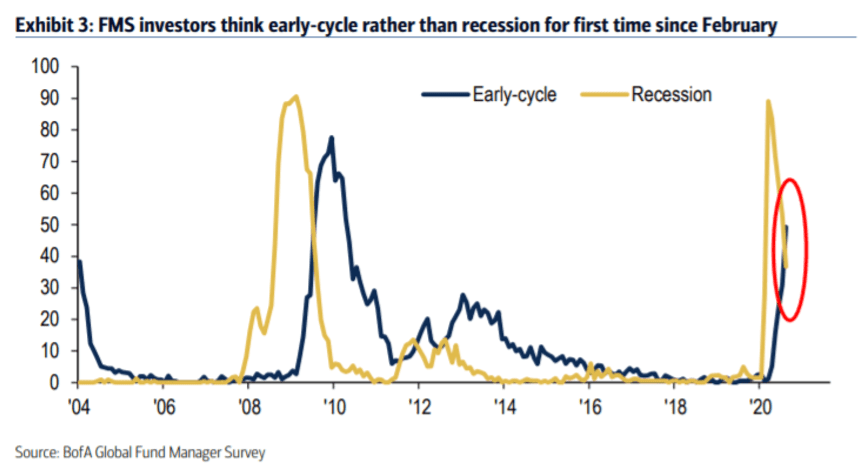 For the first time since February, more and more investors are saying that the global economy is in an early cycle, not a recession.
Fund managers were also asked about bond markets, where yields remain depressed. A reliable vaccine is the most likely incentive for higher yields, according to 41% of participants in the discussion.
The study, conducted between Sept. 3 and 10, included 224 experts managing $ 646 billion in assets.
Earlier in the start of trading on Tuesday, the S&P 500 jumped 51% from March lows and the technology Nasdaq Composite COMP,
+ 1.30%
has grown by 61%.
Source link