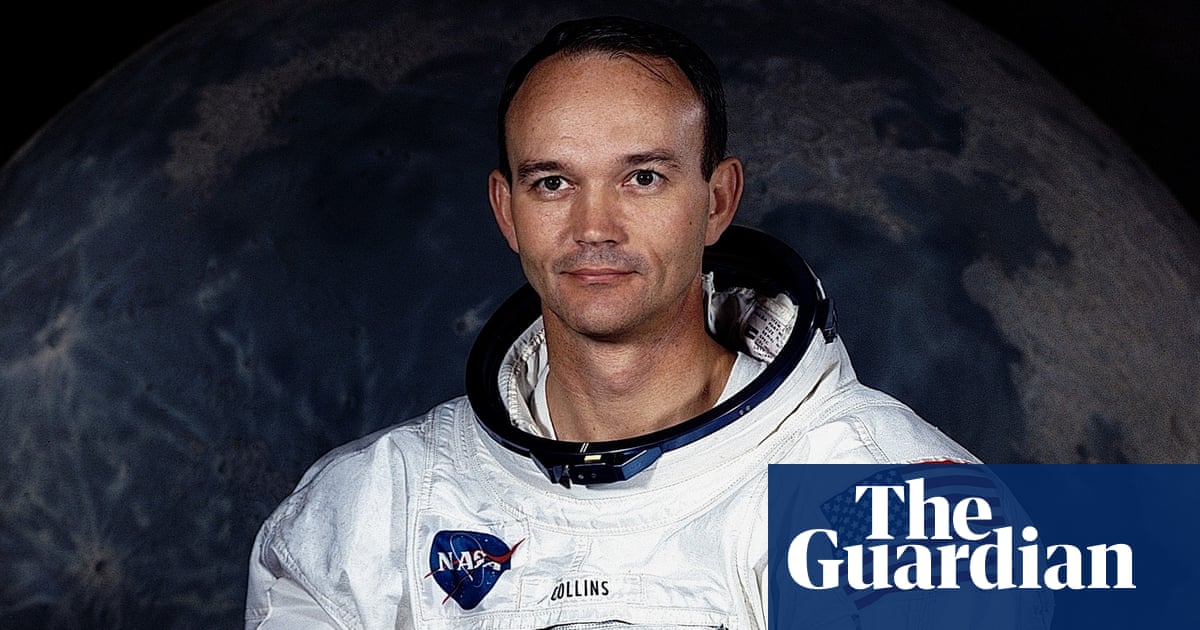 On July 20, 1969, Michael Collins, who died at the age of 90, became the loneliest man in the universe – even if he mocked this categorization as a "false philosophy." It orbited the moon alone, in the Apollo 11 Colombia command module, and out of contact with ground control for 48 minutes in each orbit. Meanwhile, and more famously, Neil Armstrong and Buzz Aldrin became the first men to set foot on the cliff, about 240,000 miles from Earth.
A rear operation excluded him from Apollo 8, which orbited the moon at Christmas 1968. In January 1969, Collins was assigned to Apollo 11. The attempt to land on the moon was confirmed only after successful testing of the orbits of Apollo 9 and 31. lunar orbits of Apollo 10 in May. The Apollo 11 landing was more than a step in history, the New York Times would edit, it was a step in evolution. "We were envoys of our nation …" Collins writes, "and it would be a national disgrace if we were mistaken."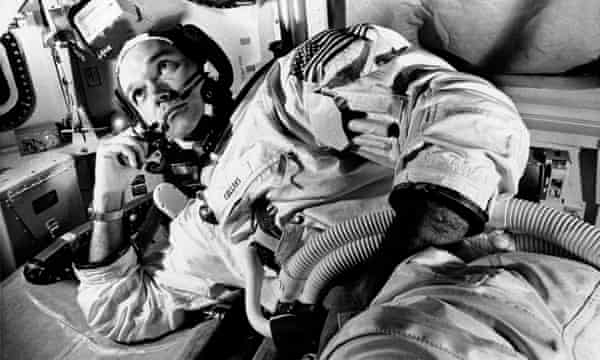 Preceded by a protest by the Rev. Ralph Abernathy's campaign for the poor at the launch site, and accompanied by "go baby, go" by America's beloved uncle, Walter Cronkit of CBS-TV, Apollo 11 took off at 9:32 a.m. Eastern Daylight Time. July 16, 1969
At 2:00 p.m. that day, Collins had detached the control module from the Saturn V rocket, rotated it, moored it with the Eagle lunar module, "huddled in its Saturn container like a mechanical tarantula curled up in its hole." he described it and disengaged from the dying rocket. With his companions, Collins set out in orbit, four days later, 60 miles above the moon's "dried, sun-baked peach on the moon" and in 24 hours at 2:46 p.m. His sole proprietorship in the "orbital men's room" that it was Colombia.
Collins had never sweated so much on any flight, he recalls, as he had during Eagle's lunar takeoff, terrified that only he would return to Earth. About 850 computer strikes later, the astronauts regrouped, the Eagle was ejected, and a 150-second "burn" shattered Colombia from the moon's gravitational pull. On the way back, the routine was enlivened by a musical tape – Collins' favorite was Jonathan King's "Everybody Went to the Moon" and TV shows on Earth. Near the home, the service module was dropped and astronauts prepared for their meeting on the USS Hornet, through the quarantine barrier, with President Richard Nixon, and global pleasure.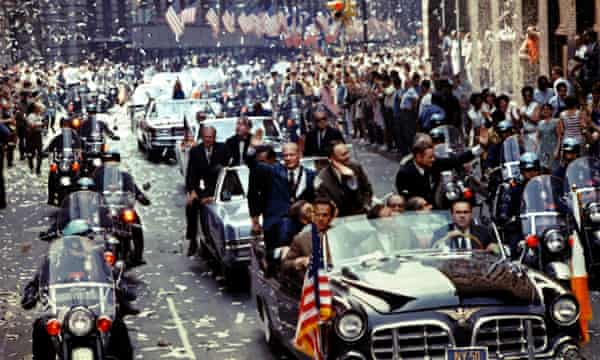 Michael, the son of James Collins, a soldier, and his wife, Virginia (née Stewart), was born in Rome, where his father served, and was later relieved that this saved him from any parade in his astronaut hometown. Collins Sr. is retiring as a two-star general, one of Michael's uncles was once chief of staff and another a brigadier. His brother became a colonel and his cousin a major.
The future astronaut's peripatetic childhood took him to Oklahoma, New York, Puerto Rico, where he flew for the first time, and Virginia. He attended Boys' School in St. Albans, Washington, and graduated in 1952 from West Point Military Academy in New York State. There he was in the same class as Ed White, who would have been killed in the Apollo 1 fire of 1967.
After choosing to join the United States Air Force, Collins trained in Columbus, Mississippi, and then in Waco, Texas, before, in 1953, going for advanced training of F-86 Sabers fighters at the Air Force base. of Nelis in Las Vegas, Nevada. Too late for the Korean War, he learned the delivery of a 21st-wing nuclear weapon to a fighter-bomber at George's base in California. The wing was then sent to Chaumont, France, where he had to rescue in 1956 when the F-86 caught fire, his experience boosting confidence in dealing with sticky situations. Bishop while in France he married Patricia Finegan, a Catholic from Boston.
Back in the United States in 1957, Collins' ambition was to reach Edwards Pilot Primary School in California, but what he received was a grim support course at the Chanute base in Illinois. He then commanded a crew to train new aircraft. Until 1960, this meant the F-105 Thunderchief Mach 2 fighter-bomber in Nelis. In August came his publication on Edwards, which made him fly an F-104 Starfighter at an altitude of 18 miles above the Earth.
Two years later, he was fired as one of the astronauts of NASA's New Nine Twin program, but in October 1963 he became one of the next 14. The goal of the Mercury program (1961-63) was to put astronauts in space; The twins were in preparation for Apollo and moon shooting, work, maneuvering and jumping into Earth orbit. "With a shrewd logic and nine pieces of blind luck, I qualified," Collins said.
His first space venture was from July 18 to 21, 1966, on Gemini 10 with John Young. On the 8th Gemini in March, Armstrong made the first orbital hard dock with a target vehicle, the Agena, but was forced to end the mission after the spacecraft spiraled out of control – "it became uncomfortable", Armstrong had underestimated. Gemini 9 was also in trouble, but Gemini 10 was a triumph – although Young and Collins were criticized by ground control for being too silent.
Collins spent 89 minutes in "outboard activities" (space walks) on Gemini 10, once "gliding around the world in complete silence, with absolute smoothness; a movement of majestic grace that makes me feel like a god while standing upright in my side chariot, crossing the night sky. "
Agena's docking was successful and took the twin ship to a then-record 475 miles – and a meeting with the abandoned Agena of Gemini 8, from which he took an experimental package of micrometeorite. However, the astronauts' eyes began to water and they were temporarily almost blinded after what was thought to be a leak of lithium hydroxide from the boxes in their space suits. And what Collins called some of the "most spectacular pictures ever taken in the space program" were lost as his camera spun into space.
Even before Apollo 11 took off, Collins had decided that if the mission failed, it would be his last. He later left the USAF as a colonel, briefly served as Nixon's assistant secretary of state before leaving "gout and a weak British accent," and then spent time as director of the National Aerospace Museum in Washington.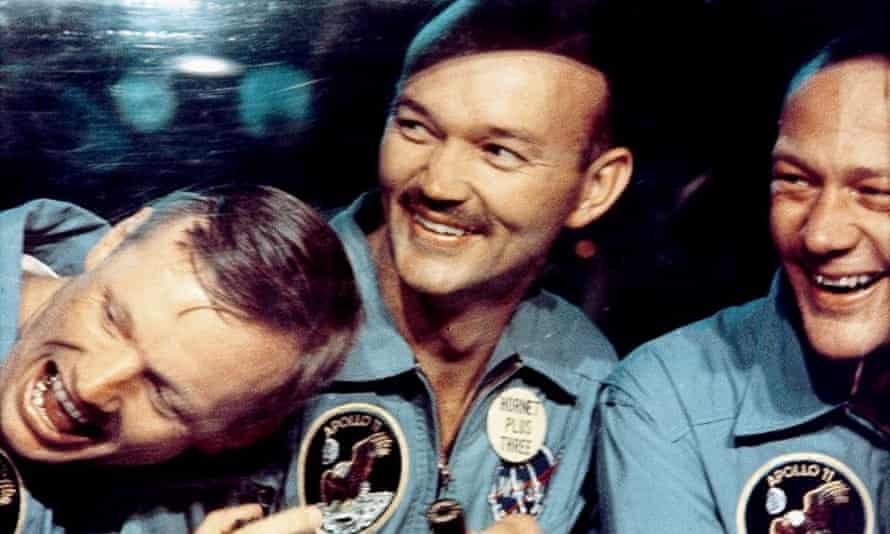 His many honors include the Presidential Medal of Freedom, awarded in 1969. After witnessing the Earth from afar, he became a strong defender of the environment. He described himself as a perpetual optimist, completely satisfied with his role in Apollo 11, and appeared in the 2007 documentary In the Shadow of the Moon, about NASA's lunar missions in the late 1960s and early 1970s. He later confessed irritated by the cult of celebrity.
In 2019, on the 50th anniversary of the moon landing, he said: "Normally, I can go for a month or two without thinking about it. But when I do, it comes back with a great deal of clarity, more than I would have guessed. "
Collins wrote several books, including the wonderful "Carrying the Fire" (1974), dedicated to his wife. Patricia died in 2014 and their son Michael in 1993.
Collins is survived by two daughters, Kate and Anne, seven grandchildren and a sister.
Michael Collins, astronaut, born October 31, 1930; died April 28, 2021
Source link