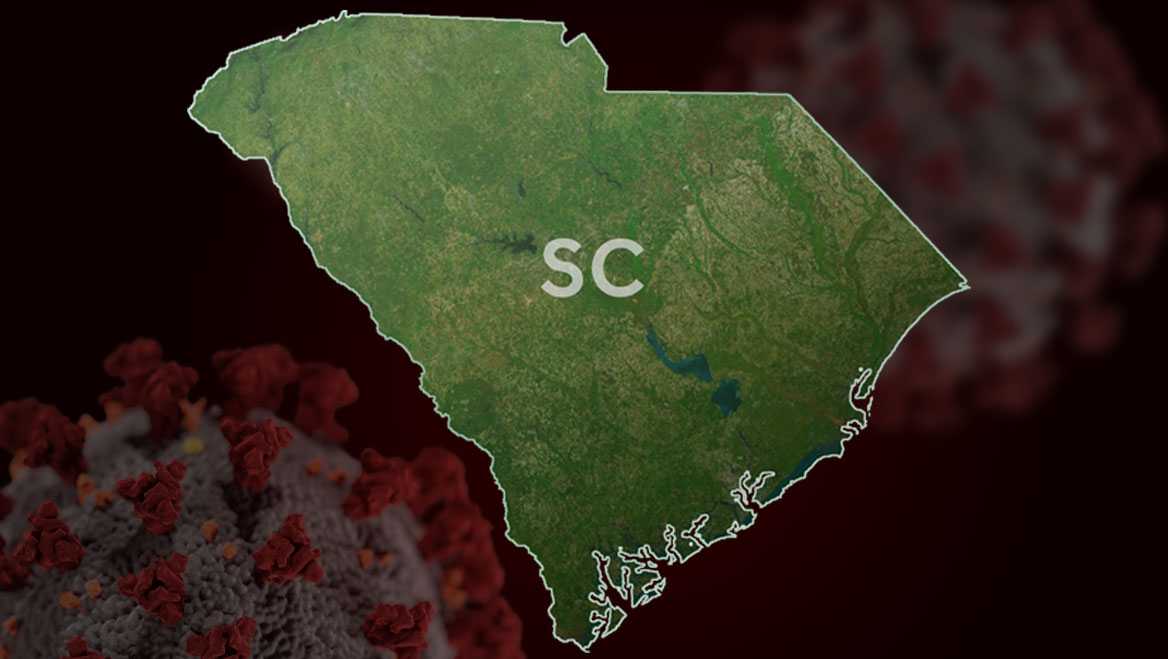 One district of Upshtat had 0 hospital beds since Wednesday night
There were no hospital beds available from Upshtat County at 11:59 p.m. Wednesday. DHEC data show that Cherokee County is 100% occupied on a hospital bed. Spartanburg County has 21 beds, Union County has five beds, and York County has zero beds. These are 26 beds available in a group of four counties. Across the state, DHEC officials say 11,329 hospital beds are currently used to serve patients, 2,427 are occupied by patients who have passed positive tests or are under investigation for COVID-19. In addition, of the 1,754 intensive care beds currently used for patient care, 465 are occupied by patients with COVID-19. Meanwhile, since 1948, 744 ventilators have been used and 290 of them are patients with COVID-19. Many hospitals in the state are currently canceling elective services to cope with the huge increase in the number of patients, DHEC officials said, with 4,809 confirmed cases and 136 new probable cases of COVID-19 on Thursday, 18 additional confirmed deaths and five new probable deaths. "These increases come as South Carolina faces new records for the highest number of new total cases and the highest positive rate – reaching 5,077 new cases on Wednesday, January 6 and a positive rate of 34.2% on Tuesday. , January 5, "the statement said. In the first two weeks of 2021 alone, it was confirmed that 45,210 South Carolingians were infected with COVID-19, with a total of 337,845 confirmed cases in South Carolina, 33,335 probable deaths, 5,420 confirmed deaths and 514 probable deaths. "As COVID-19 continues to spread in our communities at a staggering rate, we call on South Carolina to take immediate action to stop the spread of COVID-19 in our communities," said Dr. Brannon Traxler, interim director of public health. for SC Ministry of Health and Environmental Control (DHEC). "As COVID-19 vaccines become more readily available and enough people are vaccinated, we must all act now or continue to face an unprecedented number of cases that are clogging up our hospitals and health systems and taking the lives of those which we love. To do this, each of us must re-engage in battle. We are all on the front line. If we do not act now, we may face many dark months ahead. "
CHEROKI DISTRICT, SC –
There were no hospital beds in Upshtat County at 11:59 p.m. Wednesday.
DHEC data show that Cherokee County is 100% occupied in the hospital bed.
Spartanburg County has 21 beds, Union County has five beds, and York County has zero beds. These are 26 beds available in a group of four counties.
Across the state, DHEC officials say 11,329 hospital beds are currently used to serve patients, 2,427 are occupied by patients who have passed positive tests or are under investigation for COVID-19.
In addition, of the 1,754 intensive care beds currently used for patient care, 465 are occupied by patients with COVID-19.
Meanwhile, of the 1,948 available ventilators, 744 are in use and 290 of them are patients with COVID-19. Many hospitals in the state are currently canceling elective services to cope with the huge increase in the number of patients, say DHEC officials
DHEC said Thursday it has 4,809 new confirmed cases and 136 new probable cases of COVID-19, 18 additional confirmed deaths and five new probable deaths.
"These increases come as South Carolina faces new records for the highest number of new total cases and the highest positive rate – reaching 5,077 new cases on Wednesday, January 6 and a positive rate of 34.2% on Tuesday. , January 5, "the statement said.
In the first two weeks of 2021 alone, it was confirmed that 45,210 South Carolingians were infected with COVID-19, with a total of 337,845 confirmed cases in South Carolina, 33,335 probable deaths, 5,420 confirmed deaths and 514 probable deaths.
"As COVID-19 continues to spread in our communities at a staggering rate, we call on South Carolina to take immediate action to stop the spread of COVID-19 in our communities," said Dr. Brannon Traxler, interim director of public health. for SC Department of Health and Environmental Control (DHEC). "As COVID-19 vaccines become more readily available and enough people are vaccinated, we must all act now or continue to face an unprecedented number of cases that are clogging up our hospitals and health systems and taking the lives of those which we love. To this end, each of us must re-engage in battle. We are all on the front line. If we do not act now, we may face many dark months ahead. "
Source link