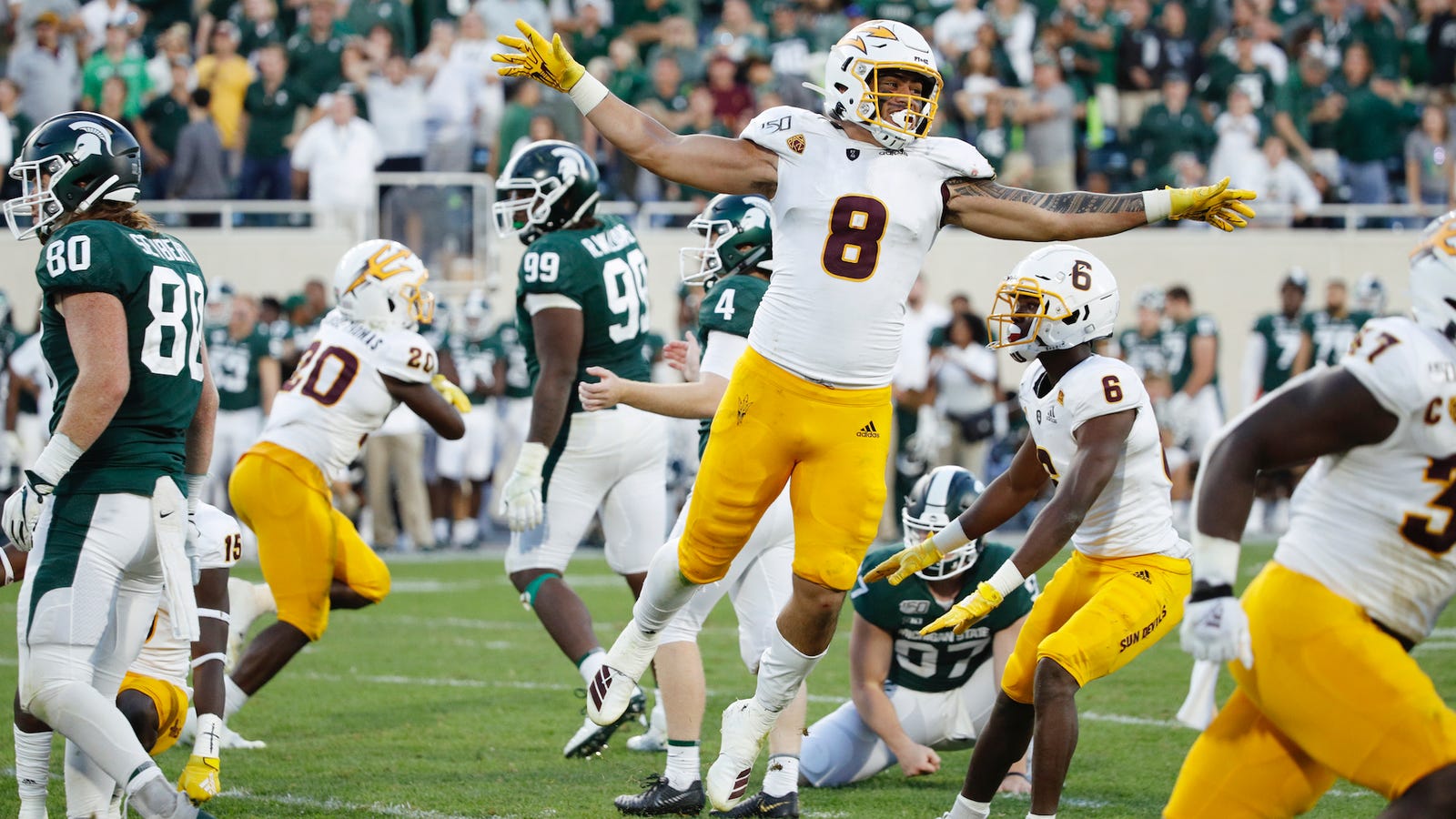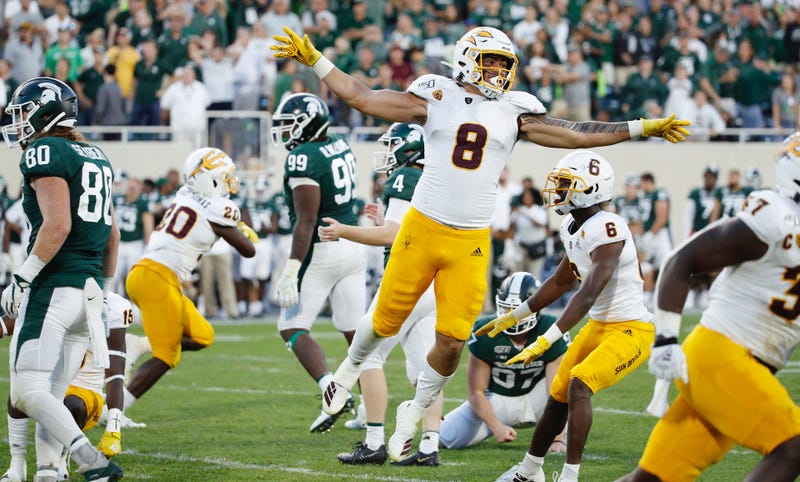 Things Got Weird At The End Of Arizona The state's ugly 10-7 victory over No. 18 Michigan in East Lansing last Saturday. The Spartans were on the ACS and with 11 seconds remaining in the fourth quarter, MSU striker Matt Coglin appeared to connect from 42 yards out and buy up two early passes, sending the game into overtime.
That was until officials noticed that MSU had 12 players on the pitch who backed the Spartans to repeat the 47-yard dash. Coglin missed his second one-mile attempt and the game was over.
However, the officials neglected a last-minute penalty for this second attempt, which should have given Coglin another chance at a shorter distance. The conference announced this morning that the safety of ASU Cam Phillips had to be called for a leap punishment for leaping over MSU's offensive line and "in the frame of an opponent's body." The conference released a video explaining what happened during this final game and what should happen.
"Game employees will be held accountable for error through the evaluation and disciplinary process of the conference," Pac-12 said, which will certainly not be a consolation for the state of Michigan. Spartans fans will not be too surprised that the notorious incompetent Pac-12 employees have been able to hit them, though they may not be too outraged, as MSU only reached the target's field of reach in the first place thanks to ultrasound interference punishment .