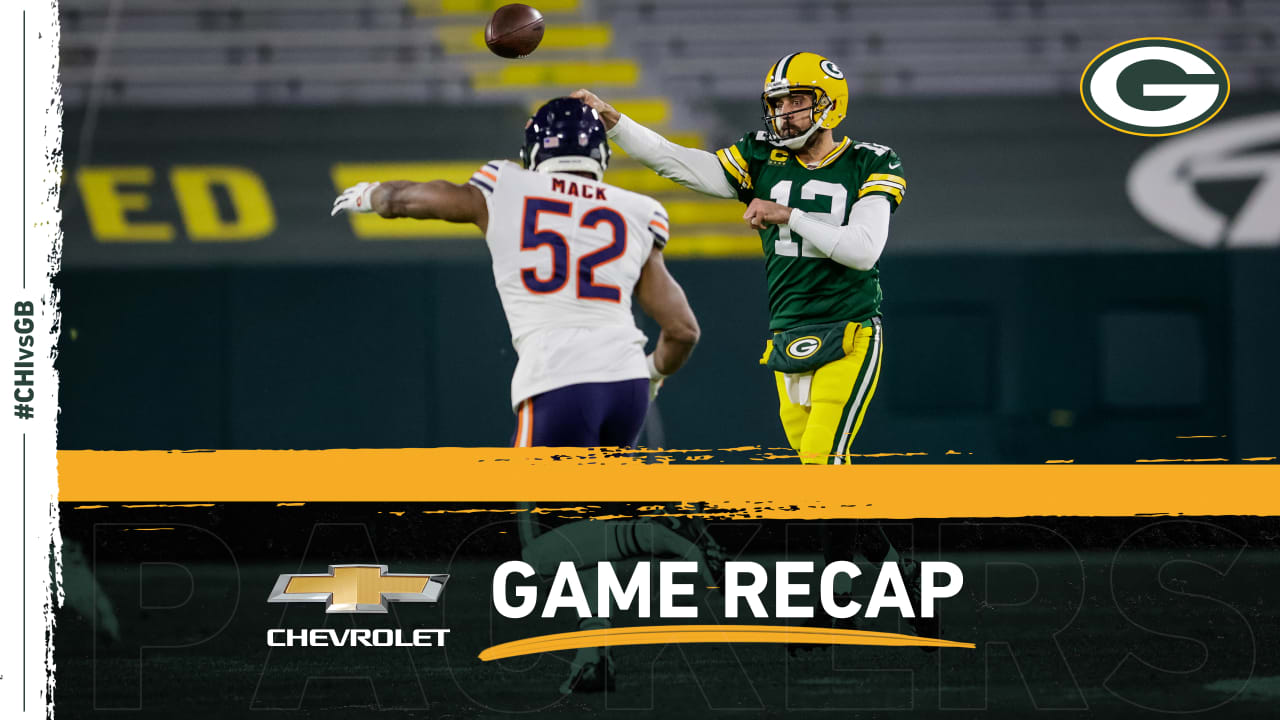 GREEN BAY – The Packers did exactly what they needed on Sunday night and did it impressively.
Returning from a heavy loss in overtime last week, Green Bay buried the archives of the Chicago Bears under attack by clear crimes and great protection at Lambo Field.
The 41-25 triumph, which marks the Packers' 100th victory of all time, was not as close as the final result. Most importantly, it put the Packers in full control of the NFC North race with a record of 8-3, three games for both the Bears and the Vikings, with only five games left.
"I like where we are,"
; said quarterback Aaron Rodgers, who threw four TD passes to four different teammates, posting a 132.3 rating. "In order to bounce against an opponent from a division in a game that could really put us in the place of the leader, we played the way we have to play.
"I said before the game and I believe that if you want to be a great team, these are the games you have to win."
The effectiveness of head coach Matt Lafler's foul was obvious from the start, as the combination of running and passing kept the bears on their heels. The Packers scored a touchdown the first three times they had the ball, and never looked back.
While runners Aaron Jones and Jamaal Williams combined 163 quick yards, Rodgers was 21-of-29 for 211 yards, surpassing 50,000 passing yards in his career.
The Chicago defense, which heavily missed Aquiem Hicks (hamstring injury), entered the league's top-ranked game in both the third fall and the red zone, but the Packers dominated those areas.
Green Bay converted a 6-of-11 in third down (55%) and scored TDs on 4-of-5 trips in the red zone (80%), with the only failure coming in the fall of the game.
Source link