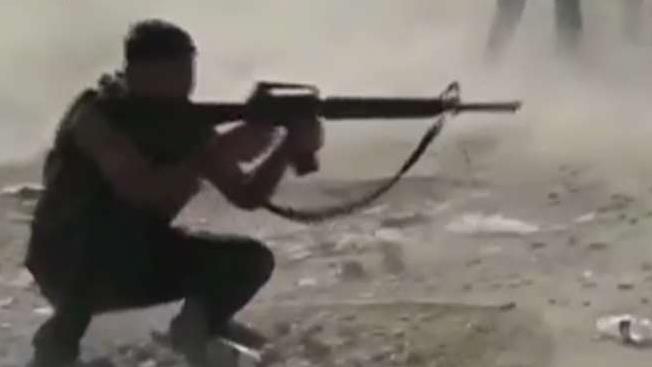 Cabinet Chairman Nancy Pelosi and a group of US MPs announced late on Saturday US that they had arrived in Jordan for meetings with King Abdullah II and other officials regarding the situation in Syria.
Although advertised as a "bipartisan" delegation, the group includes only one Republican – Republican Mac Thornberry of Texas, a member of the House Armed Services Committee ranking.
"Our bipartisan delegation visits Jordan at a critical time for the security and stability of the region," Pelosi said in a statement. "With the deepening crisis in Syria since the invasion of Turkey, our delegation has been engaged in vital discussions on the impact on regional stability, the increased refugee flow and the dangerous opening that is provided to ISIS, Iran and Russia."
The scheduled talks in Jordan they come as Turkey and the Syrian Democratic Forces (SDF), led by Kurdish parties, allege that the other party violates conditions for a 1
20-hour ceasefire, brokered by the US and Turkey on Thursday.
CLICK HERE TO GET THE FOX NEWS APPLICATION
Along with Pelosi, the other Democrats in the delegation are Rep. Elliott Engel, DN.Y., Chair of the Chamber's External Services Committee; Rep. Benny Thompson, Miss., Chair of the House Committee on Homeland Security; Rep. Adam Schiff, Mr. California, Chairman of the House Intelligence Committee; Rep. Ron Kind, D-Wis., Member of House Ways and Means Committee; Rep. Susan Davis, Mr. California, Member of the House Armed Services Committee; Reporter Stephen Lynch, Mr. Mass., Chair of the National Security Chamber's Oversight and Reform Subcommittee; and Rep. Elaine Luria, D-Va., member of the House Armed Services Committee.
It's an evolving story. Check back for updates.
Source link