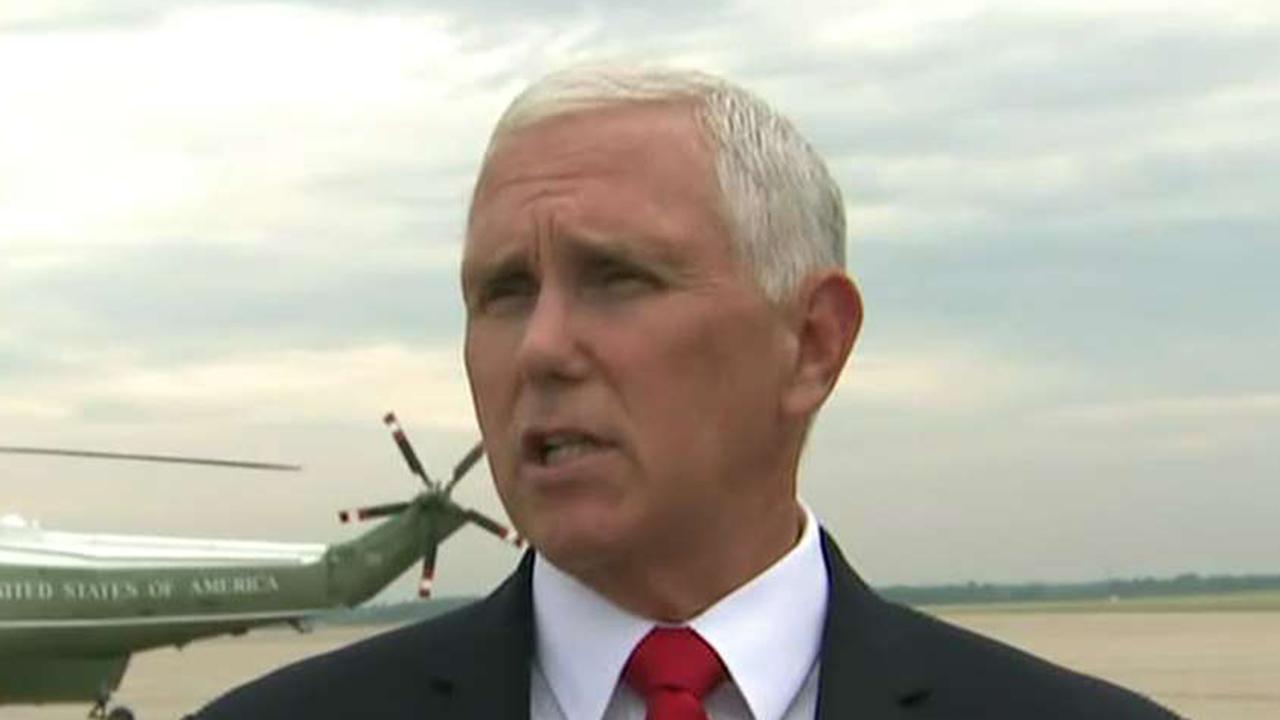 Vice President Mike Pens visited the Texas Relief Detachment Center to "see firsthand the humanitarian crisis" on the southern border. The holding is concerned about the migration jump and the poor conditions in the detention centers. Centers include people who have illegally entered the United States and those seeking asylum from Central America. a group of children and asked them in English – a handbook translated into Spanish – if they are comfortable and caring for them. The children nodded.
"God bless you," said Pens before leaving, according to the group report.
". @ SecondLady and I travel to Texas where we will see firsthand the humanitarian crisis at the border. We need to secure our border for the safety of the American people and the victims of dangerous cartels for human trafficking, Pentz wrote on Friday.
The visit came as progressive Democrats who testified on the Capitol Hill, tearing the Trump administration over the detention centers.
At the hearing, representative Alexandria Occasio-Corte. D-N.Y., Said, "This is a crisis, because cruelty is produced."
Rep. Rashida Tlaib, D-Mich, threw tears as she remembered what she saw at the border, and she made Trump and others use the phrase "illegal immigrants."
"No one is illegal," she said. "This term is humiliating because it dehumanizes people. Any other forms of entry without rules or so can be said, but the use of the illegal is disrespectful and I ask our colleagues to try in so many ways not to depopulate our immigrant neighbors who are trying to come to safe haven.
Amos Shaw contributed to this report.
Source link