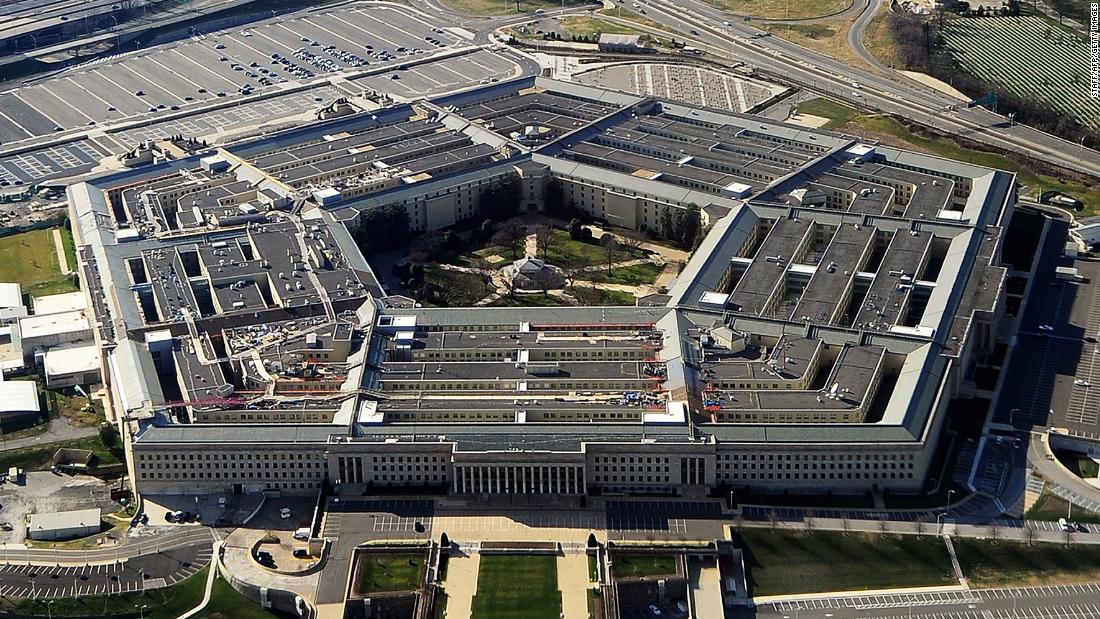 The deterrence options are being ordered following a White House meeting last week, when National Security Adviser John Bolton told Defense Secretary Patrick Shanahan to develop ideas on the Venezuelan crisis.
The official stressed strongly that the Pentagon's Joint Staff is planning for future military operations along with the Southern Command, which oversees any US military involvement in the southern hemisphere.
And even though Secretary of State Mike Pompeo recently said that "all options" remain on the table for dealing with Venezuela, several Pentagon officials continue to say there is no appetite at the Department of Defense for using US military force against the Venezuelan regime to try to force it from power.
While President Donald Trump has called for Maduro to leave and has said the Russians have to get out of Venezuela, there is no indication he wants to commit US troops to a major military action there.
Instead, deterrence options could include US naval exercises in the immediate region to emphasize humanitarian assistance and more military interaction with neighboring countries. The idea would be to challenge any Russian, Cuban or Chinese notion that they could have unchallenged access to the region.
The preliminary planning work being done at some point will be forwarded to Shanahan, who will then present ideas to the White House, the official said.
The US called for Maduro to step down in February, when National Assembly President Juan Guaido declared himself interim president on the grounds that a 201
8 election had been rigged. Since then, tensions have climbed as senior US officials have repeated their calls for the military to abandon Maduro, while Maduro has blamed the US for Venezuelan troubles.
During a speech commemorating the 17th anniversary of the failed coup against the late Venezuelan President Hugo Chavez on Saturday, Maduro called all Venezuelans who want to get involved and defend their homeland to enlist and train with the military to reach the "new goal of 3 million members."
Pompeo: 'All options' available
Maduro reminded the crowd that last year he set the goal of 2 million military members and said " million members to join and "defend our territory and borders."
Maduro said he would have a total of 3 million or more military troops by December of 2019.
Pompeo, speaking in Paraguay on April 13, reiterated that all options remain on the table for Venezuela. "We keep all the options on the table because it's very important, in that we do not know how things will go," he said.
The top US diplomat, on a three-day tour of Chile, Paraguay and Peru, did not directly answer questions about whether the US has a strategy to deal with Maduro should he retain his military power to stay in office, but
"The strategy is not just an American strategy, it's the Venezuelan people's strategy," he said during a Saturday interview with Voice of America Spanish
"Sometimes people think Maduro is winning, and yet he has handed all his power to the Cubans, to the Russians. And so this weakness will ultimately lead to his departure, and democracy and prosperity will be restored in Venezuela, and I am very confident of that, "he added. "and the hundred percent" of that challenge is the "direct result" of Maduro, as well as Russia and Cuba, which support him.
And he also rapped Beijing, another Maduro supporter. "When China does business in places like Latin America, it often injects corrosive capital into the economic bloodstream, giving life to corruption and eroding good governance," Pompeo said in a speech in Chile in April 12
Pompeo and China trade barbs
"China's bankrolling of the Maduro regime has helped precipitate and prolong the crisis in that country, and China has invested over $ 60 billion – $ 60 billion – with no strings attached. money to use for tasks like paying off cronies, crushing pro-democracy activists, and funding ineffective social programs, and you all know, better than anyone else in America could know, the crushing, devastating results of that, "Pompeo said
"I think there is a lesson and a lesson to be learned for all of us: China and others are hypocritical calling for non-intervention in Venezuela's affairs." Their own financial interventions have helped destroy that country, "Pompeo add ed.
China's foreign minister spokesman Lu Kang said at a press briefing Monday that Pompeo's had "had been wantonly slandered and deliberately provoked China-Latin America relations. It is irresponsible and utterly unjustifiable. We strongly oppose this. "
" It should be pointed out that for some time, some US politicians have been carrying the same version, the same script of slandering China all over the world, and fanning the flames and sowing discord everywhere. The words and deeds are despicable. But lies are lies, even if you say it a thousand times, they are still lies. Mr. Pompey, you can stop, "he added.
CNN's Jackie Castillo, Stella Ko and Bex Wright contributed to this report
Source link