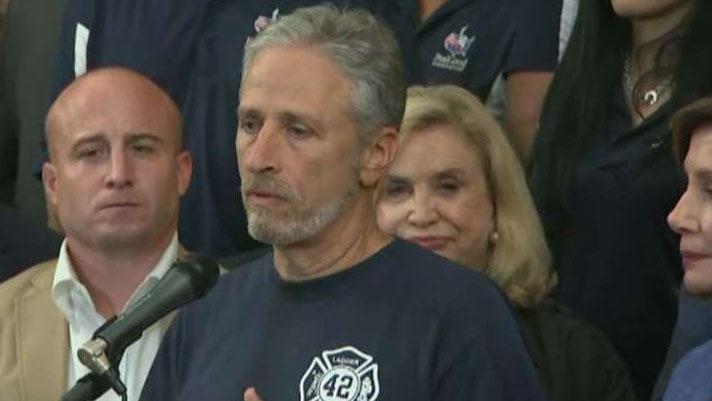 Photo taken the awkward moments Senate Majority Leader Mitch McConnell handed over the smiling John Stuart to the US Capitol before the vote to extend the compensation fund for the September 11 victims.
Clark said he was talking to Stuart when McConnell left the senate floor for his office.
"I was hoping McConnell would stop interacting. Stewart, but he just walked past him when Stewart stood there and smiled, Clark said.
Stewart later thanked McConnell for having paid the bill, added Clark. Last month, in a powerful testimony of Hill, Stuart punished Congress by failing to give the first responders enough funding, saying, "They did their job, do yours!" again. In response, Stewart called for McConnell to meet with the survivors of September 1
1 immediately and not to "make them beg".
Click here to get FOX NEWS APP
which guarantees the continuation of funding for the first 11/11/11/11.
Source link