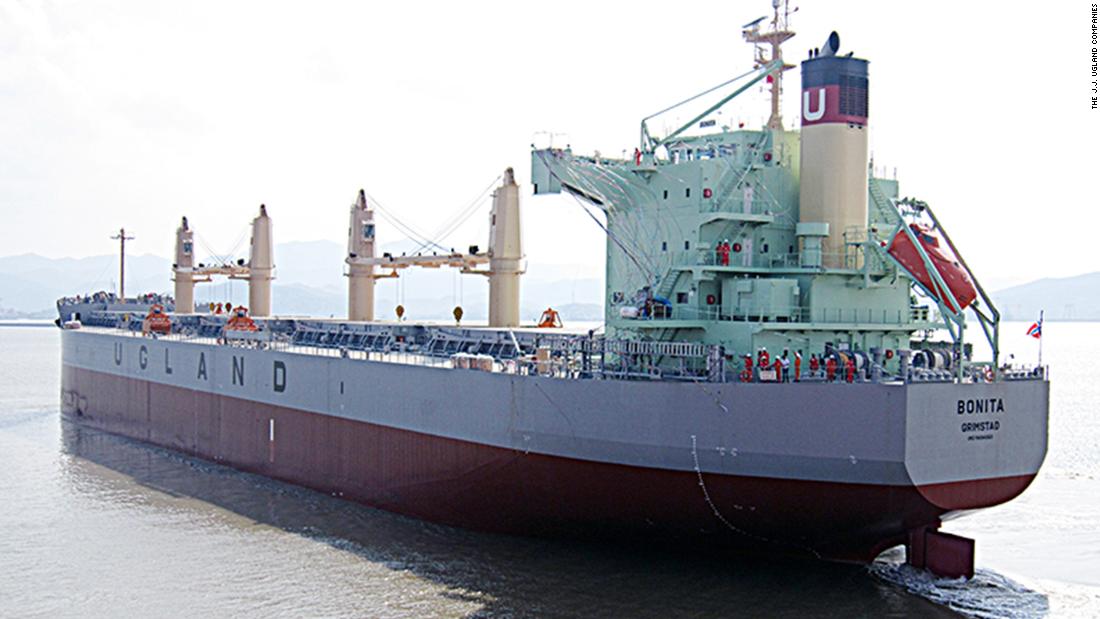 A ship named MV Bonita was anchored and was waiting for a port at the port in Cotonou to release a plaster shipment when the pirates boarded J.J.
The rest of the crew contact the local authorities. MV Bonita docks at the port later that day.
Emergency Response Team from J.J. Ugland is working with the authorities on the case.
A report published in July by the International Maritime Bureau (IMB), a not-for-profit target on maritime crime, called the Gulf of Guinea a "hot spot for piracy", saying that "the seas around West Africa remain the most dangerous for piracy in the world."
The report says that 73% of all abductions at sea and 92% of hostage-taking were made in the Gulf of Guinea ̵
1; off the coast of Nigeria, Guinea, Togo, Benin and Cameroon – from January to June this year.
Source link