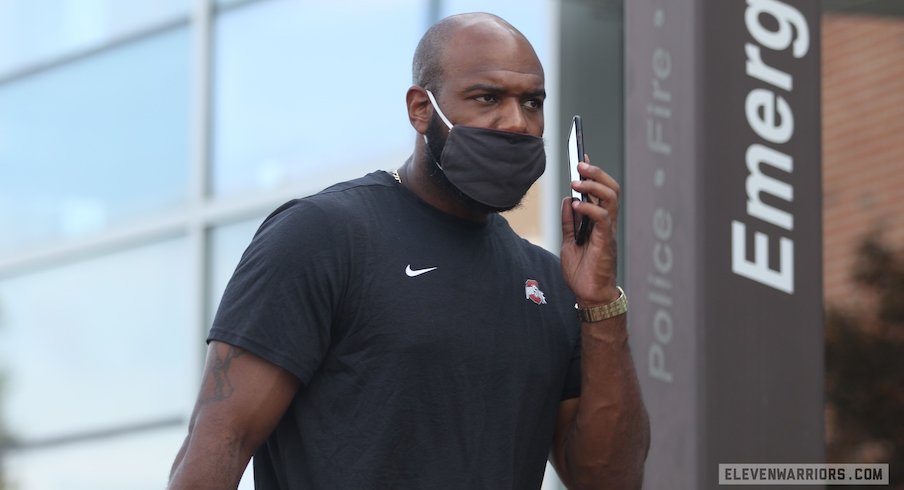 Ryan Stamper returns home to reunite with his former boss.
Urban Mayer brought the Jacksonville-born man with him to Ohio in 2012, and he has now hired Stamper into his new Jaguars staff. He will join the first NFL head coach as director of in-player player evaluation, first reported by Jeremy Fowler of ESPN and confirmed by Eleven warriors.
Stamper has spent the last nine years developing players for the football program and has been an assistant athletic director for player development for the past three years.
Working off-field, Stamper has played an integral role in keeping Ohio players on track – by helping them with academics and other non-soccer concerns ̵
1; while often serving as a resource for a variety of situations. He is working hard to move the program away from being known as a "football factory" by coordinating a real-life Wednesday program created during Meyer's tenure, which includes a job fair, lecturers and helps create resumes. He also helped players get internships and build relationships with companies that could hire them once their football careers were over.
Ion I think people realize how much of an impact Stamp has! This one hurts

– Teradja Mitchell (@teeraaw__) January 15, 2021
Although Stamper felt comfortable enough with Ryan Day to stay at headquarters when he became head coach in December 2018, it was always possible for him to find his way back to Meyer if he returned to the coaching profession.
In the late 2000s, Stamper played backing for Mayer's Florida Gators, winning two national championships and twice as team captain. He won the Forest K. Fergie Prize Ferguson – which goes to the adult who "demonstrates leadership, character and courage" – in his final year at Gators. After a year as a Florida police officer, Stamper joined Ohio State Headquarters to help develop the players.
Now, after nine years at Columbus, he will return to his hometown of Jacksonville, join Meyer and join the NFL.
Stamper is expected to be the only Ohio official to join Meyer in Jacksonville. During Meyer's inaugural press conference on Friday, Meyer said "there may be one" when asked if he was hiring Ohio employees, but said he had promised Ryan Day and Gene Smith that he would not rob Bucky's staff.
"I talked to Jean and I talked to Coach Day, and you know my attachment to both of them and to the great university we've represented, and I won't," Mayer said.