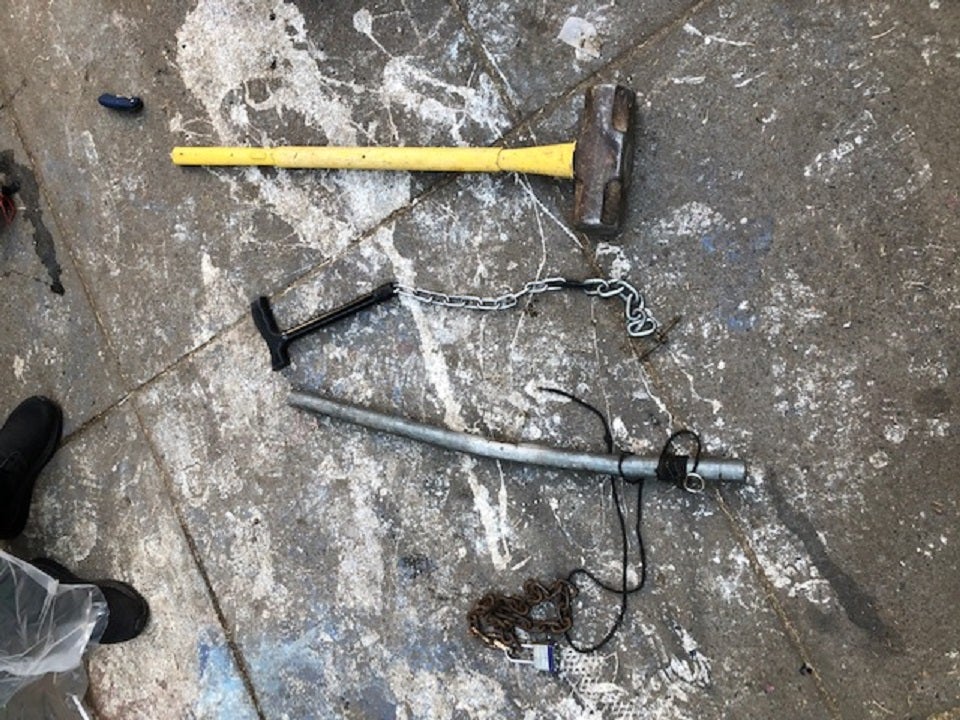 Several items, including a hammer, pipe and chain with a lock, were found Thursday during a cleanup in downtown Portland, Oregon. Parks near which protests have been raging for weeks, police said Thursday.
The maintenance of Chapman and Lawnsdale Squares – which are located next to each other – took place after a night of confrontation between the authorities and the protesters in the nearby Mark O. Hatfield Court, the Portland Police Office announced.
ORGANIA STATE POLICE APPLIES IN PORTLAND IN SEARCH TO STOP RIOTI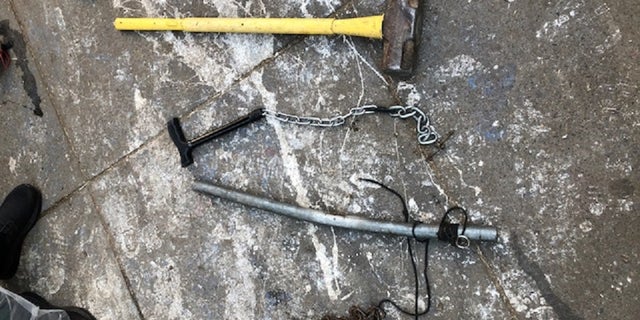 Officers gave people within 10 minutes to clear the area and no arrests were made initially. In addition to weapons, other items restored in the parks included armor, helmets, shields and blowers.
"There were also shocking amounts of refusal in the parks," a police statement said.
Police officers guarding the cleanup arrested two people. Christina Naranya Rivera, 34, faces charges of wrongdoing and crime, and 25-year-old Camilo Massagli faces charges of criminal misconduct, crime and interference with a peace officer.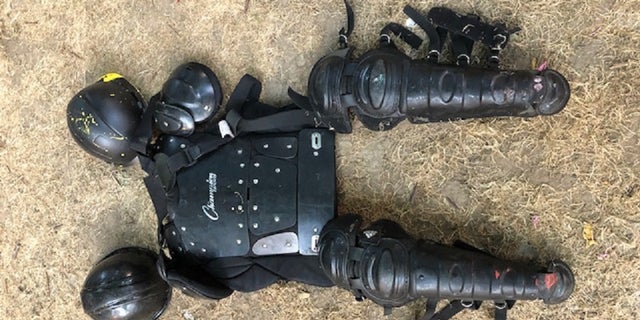 Several hundred people gathered in front of the courthouse on Wednesday night. A group that stayed up late at night were carrying gas masks and were seen carrying badges, hockey sticks, lacrosse sticks, umbrellas, blowers and fireworks, police said.
At one point, the building was targeted with bottles, gas canisters and other items. In addition to the protest Wednesday night, the city suffered numerous shootings and reports of attacks on people nearby by a group with a chicken gun.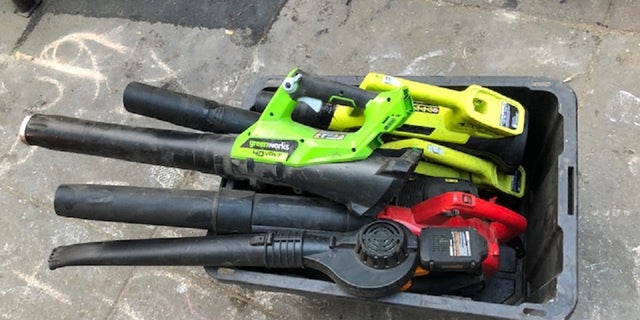 Click here to get the FOX NEWS app
Two minors were taken into custody on suspicion of the attacks.
Source link