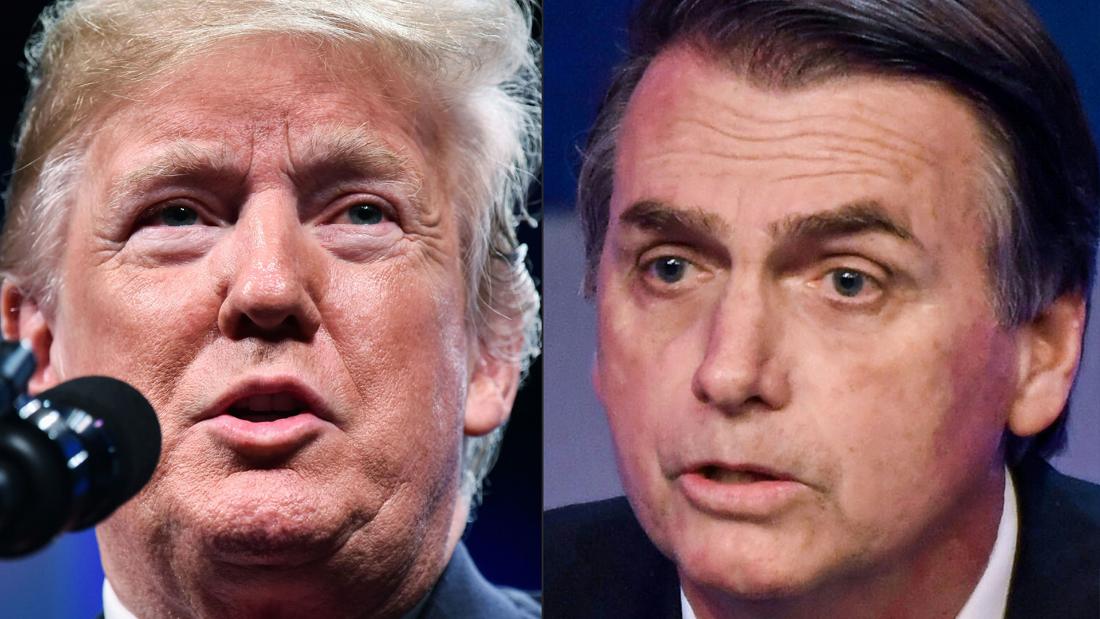 When the talks emerged last autumn of a "Trump of the Tropics" running for president in Brazil, the current US President took a keen interest. Now, the man who adopted Trump's combative persona – in person and on Twitter – is meeting new friend during an official visit to the White House.
Trump just welcomed Brazilian President Jair Bolsonaro to the White House, where the two men will sit for formal bilateral talks, followed by a joint news conference.
For now, it's a camaraderie based more in shared tactics, populist (and, in Bolsonaro's case, misogynistic and homophobic ) rhetoric and flattery than any particular issue, though officials said trade, security issues and ongoing crisis in Venezuela are on the agenda for talks. Brazil also hopes to see itself elevated to a "major non-NATO ally" status by the Trump administration, a major step that could help buy military equipment.
The most closely watched dynamic will be the interpersonal relationship of the two men, who have spoken on the phone but not yet met in person. Trump phoned Bolsonaro within hours of him being declared the winner of October's election, during which he was pro-America-and pro-Trump-views
Source link