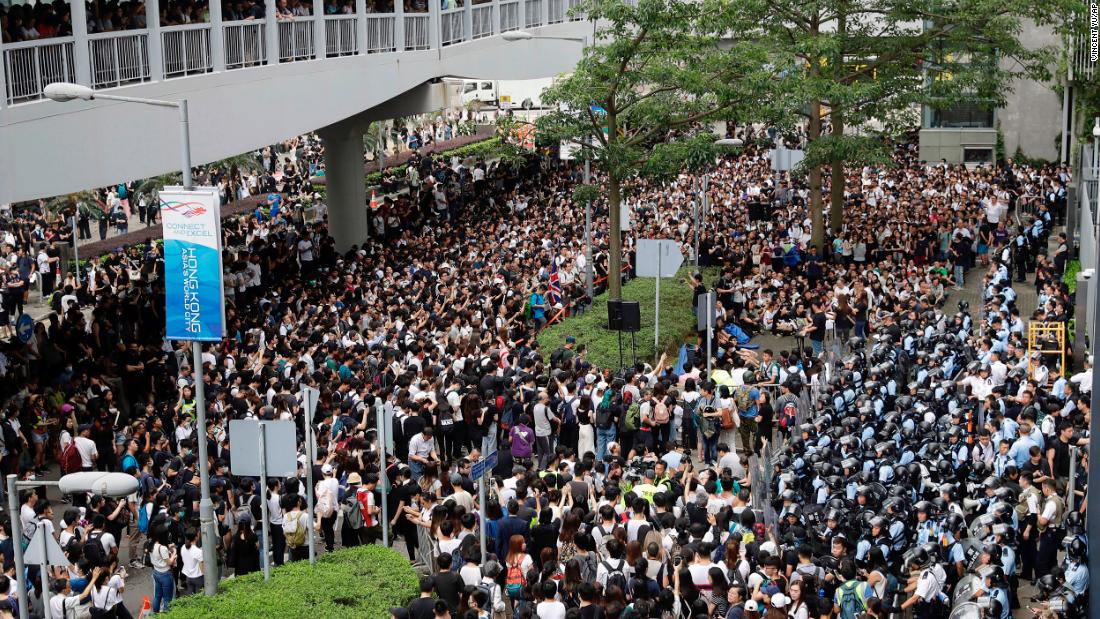 Leaders of the mainstream, who oppose the extradition law, are calling on protesters around Hong Kong's Legislative Council to "not face the police."
According to CNN's on-site teams, protesters on Wednesday – who took the roads around the government building – have so far been made up of twenty-year-olds, from multiple groups like Youngspiration and HK Indigenous, who began their protest in Tuesday night.
The civil rights group – a coalition of activists and opposition leaders – called for a peaceful but strong demonstration.
They have created a screen where they will show procedures inside the Legislative Council, where the second reading of the bill will begin at 11am local time (11am ET).
Civilian representatives From CNN, human rights groups were heard to support the protesters that they were a "peaceful group and they would not go head to the police."
Source link