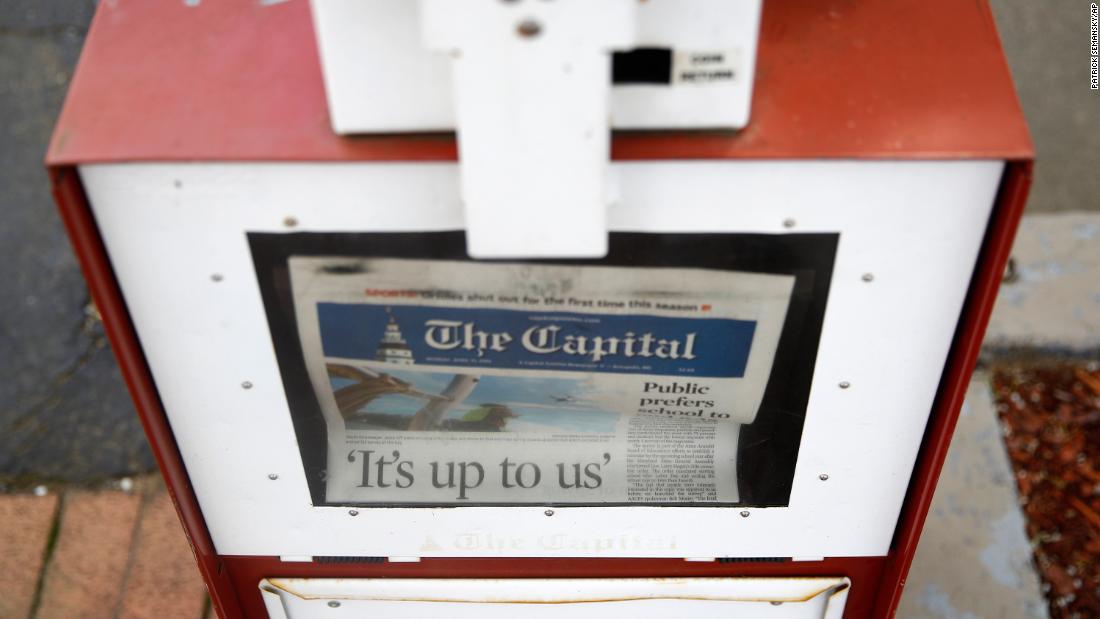 The South Florida Sun Sentinel claims the Pulitzer for Public Service for reporting on the "failures by school and law enforcement officials before and after" the deadly shooting at Marjory Stoneman Douglas High School, while the staff of the Pittsburgh Post-Gazette winning the award for breaking news reports for his "immersive, compassionate coverage of the massacre at the Pittsburgh Tree of Life synagogue that captured the anxiety and resilience of a community thrust into grief."
And the Pulitzer board paid homage to the staff of the Capital Gazette in Annapolis, Maryland, with a "special citation" to honor the paper for its "courageous response to the largest killing of journalists in US history in their newsroom on June 28, 201
8, and for demonstrating unflagging commitment to covering the news and serving their community at a time of unspeakable grief. "
As part of the citation, the board will extend a $ 100,000 bequest to the Capital Gazette to advance its journalistic mission.
The awards were announced Monday at Columbia University in New York City. Before revealing the winners, Pulitzer Administrator Dana Canedy offered her "sincere admiration" to a group of journalists who did not claim a prize: the staff of The Eagle Eye, the student newspaper at Marjory Stoneman Douglass, which submitted her obituaries of students and coaches who were killed in the February 2018 shootings.
"There is hope in their example," Canedy said at the ceremony