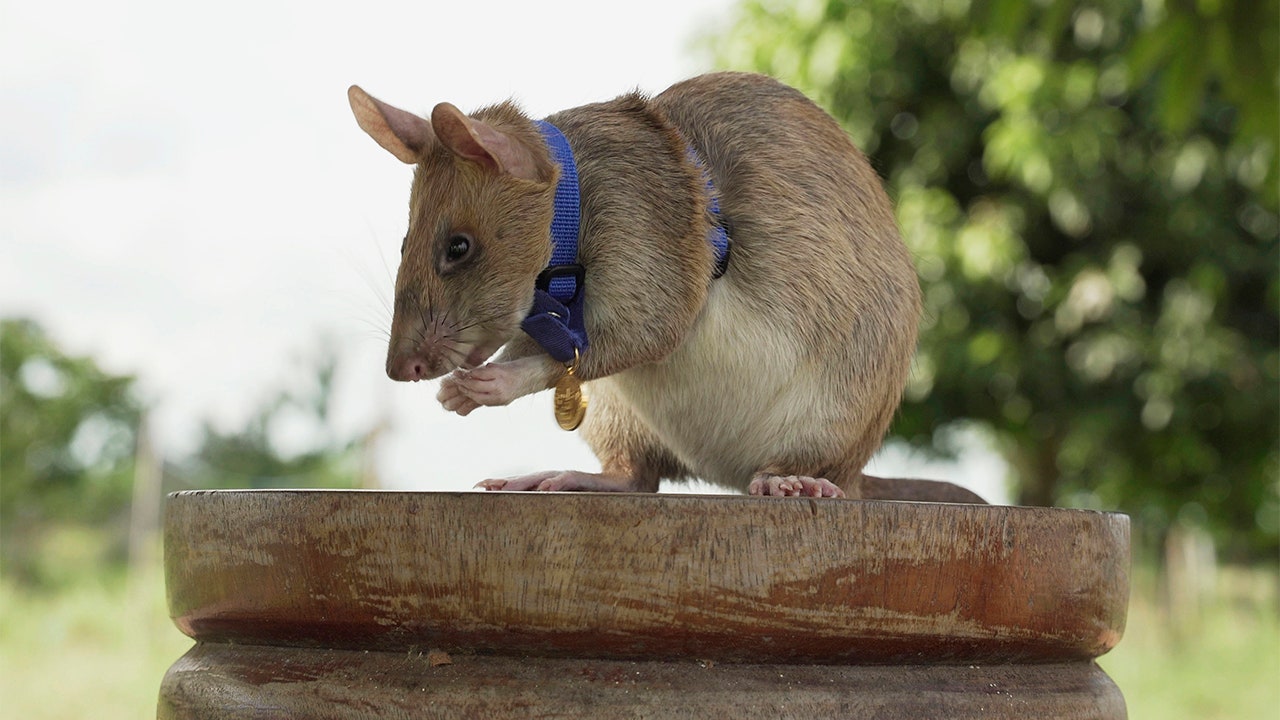 After five years of sniffing landmines and unexploded ordnance in Cambodia, Magawa is retiring.
The African giant rat is the most successful rodent, trained and monitored by a Belgian non-profit organization, APOPO, to find landmines and warn its leaders so that explosives can be safely removed. Last year, Magawa won the British Civil Charity's highest civic award for animal bravery – an honor ever reserved for dogs.
"Although he is still in good health, he has reached retirement age and is apparently starting to slow down," APOPO said. "It is time."
TAIWAN TRAIN ACCIDENT: MODERATELY 48 KILLED IN A DEATH HOUSING DISASTER IN THE STATE̵

7;S HISTORY
Magawa has cleared more than 141,000 square meters of land (1.5 million square meters), the equivalent of about 20 football fields, smelled 71 landmines and 38 unexploded ordnance, according to APOPO.
Although many rodents can be trained to detect odors and will work on repetitive food prize assignments, APOPO decided that African giant rats were best suited for demining because their size allowed them to pass through minefields without they detonate explosives – and they do it much faster than humans. They also live up to eight years.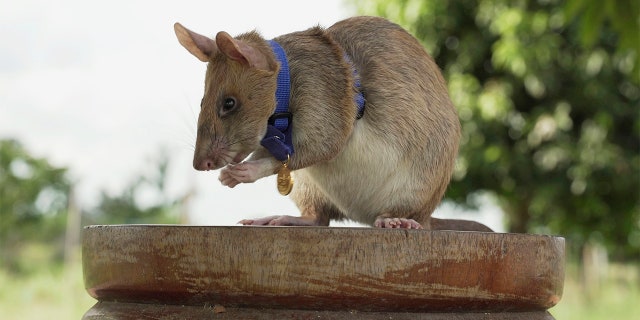 Magawa is part of a cohort of rats bred for this purpose. He was born in Tanzania in 2014 and in 2016 moved to the northwestern city of Cambodia, Siem Reap, home to Angkor's famous temples, to begin his career in bomb-smoking.
Upon retirement, Magawa will live in the same cage as before and follow the same daily routine, but will no longer go out on the minefields, said Lily Shalom, an APOPO spokeswoman who was telephoned at the organization's Tanzania headquarters.
He will be fed the same food, will have time to play every day and will receive regular exercise and health checks. He eats mostly fresh fruits and vegetables, Shalom said, supplemented with small sun-dried fish for protein and imported granules for vitamins and fiber. For 20-30 minutes a day he is placed in a larger cage with facilities such as a sandbox and a running wheel.
Click here to get the FOX NEWS app
APOPO also works with programs in Angola, Zimbabwe and Mozambique to remove millions of mines left over from wars and conflicts.
More than 60 million people in 59 countries continue to be threatened by landmines and unexploded ordinances. In 2018, 6,897 people were killed or wounded by antipersonnel mines and other remnants of the war, the group said.
Source link